Your Nest Will Give You Wings
Designed by Cecilia Sandrini, Capel Manor College L3 Plants and Planting student
This garden escape is for a child who is acutely aware of their sensory needs, who likes to be within greenery, preferring a small forest over a wide open space. They want a space that is theirs, and where their parents know they are safe. 
There is a blanket in the middle with space to meditate, to rest, to read, or to build a next to feel safe or to hide. 
Native birch surround the green foliage of ferns, grasses and flowering plants in a restricted palate to reduce stimuli.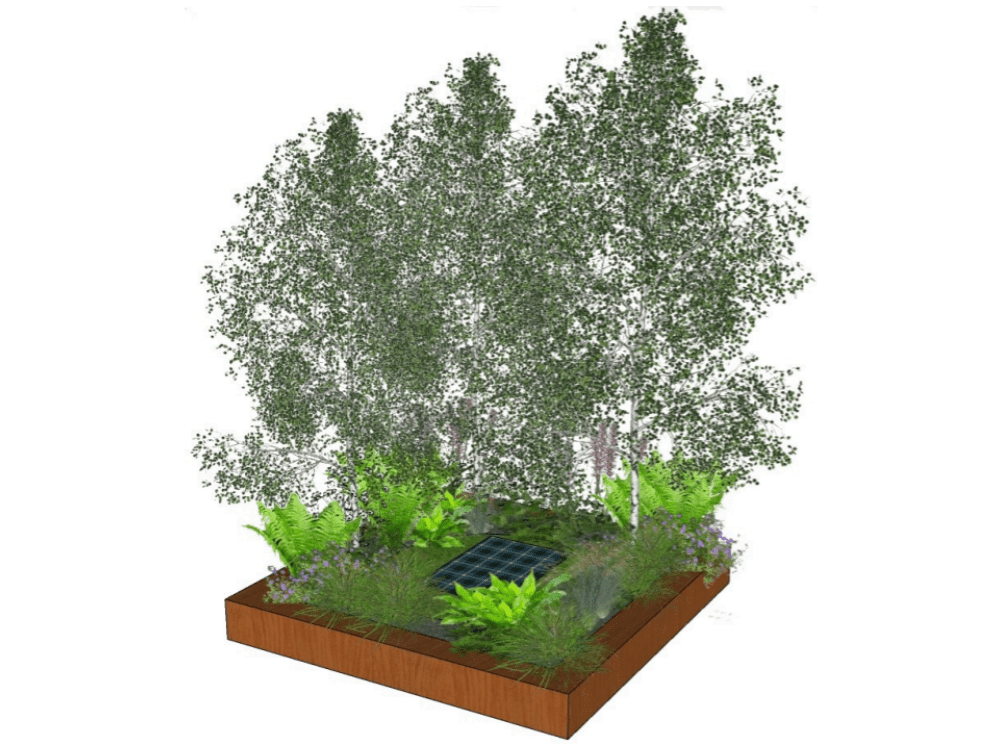 Discover more gardens that will be blooming at the Autumn Fair in 2023