29 Nov 2019
The Best Black Blooms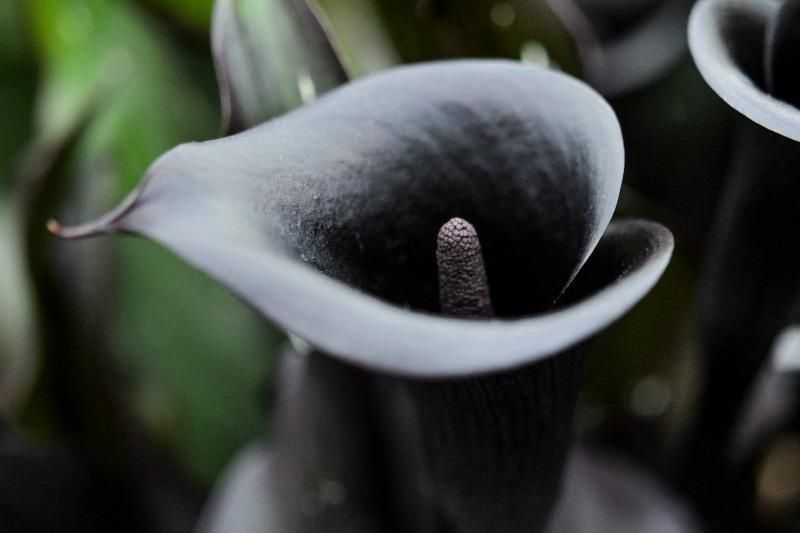 Black plants and flowers can really set off a garden - the resulting contrast with the colour of other plants around them can be wonderful, adding plenty of interest to your space. But, black flowers are hard to come by. In actual fact, it's impossible for a bloom to be completely black, they're more accurately a very dark purple or deep red.
[Main picture: Zantedeschia Memories, available from Brighter Blooms ]
So which gets the closest to this elusive horticultural colour? What better day than Black Friday, to find out!
---
OUR TOP SPOT
Zantedeschia Memories (pictured) is very special indeed. It takes black flowers to a new dimension as not only is the bloom extremely close to black, but the darkness blends into the foliage which is also a deep purple/green leaves, with purple stems. The main picture is of this special plant on the Brighter Blooms Stand in the Floral Marquee at BBC Gardeners' World Live.
Shortlisted for Chelsea plant of the year 2014, Zantedeschia Memories has been named in memory of CNB Zantedeschia specialist Rein Wijnker who passed away in May 2012. Available from Brighter Blooms >
---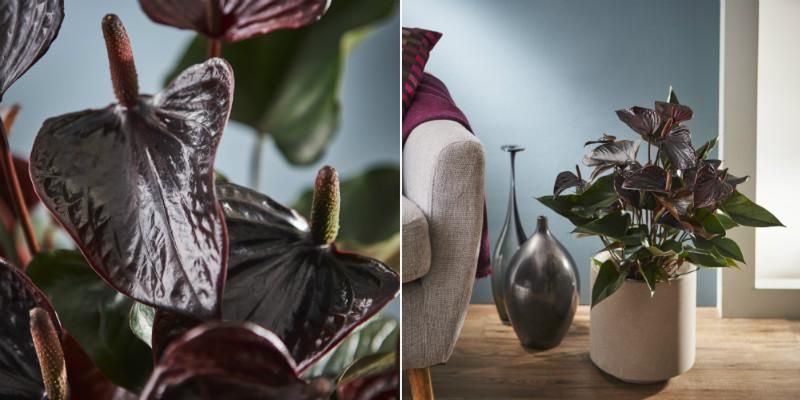 [Pictured: Anthurium 'Beauty Black'. Available from Suttons]
MORE BLACK PLANTS TO TRY:
Anthurium 'Beauty Black'. Available from Suttons >
A true showstopper of a plant! With its elegant purple/black bracts and sumptuous deep green foliage, this plant might be from a fairy-tale! Glossy and mysterious. Beauty Black has lots of flowers and bloom throughout the year given the right conditions. Order by 19 December for Christmas delivery!
Elder 'Black Lace'. Available from Hooks Green Herbs >
This hardy black leaved variety will add a touch of glamour to the garden with its distinctive fine-leaved purple foliage and flat white flower heads in early summer, followed by dark purple berries in the autumn.
Iris 'Before the Storm'. Sold by (call for availability) Seagate Irises >
A strong black self with a black beard tipped with bronze. It has a slight fragrance.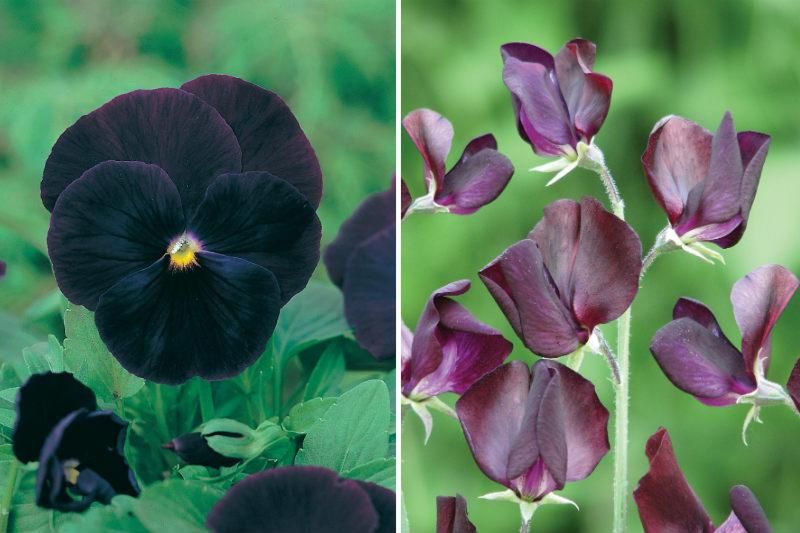 [Pictured: Pansy 'Blackjack' and Sweet pea 'Almost Black' both available from Mr Fothergills]
Pansy 'Blackjack'. Available from Mr Fothergills >
Deep, dark and velvety, for great contrast. Really stunning and adds impact to beds, borders and pots.
Sweet Pea 'Almost Black'. Available from Mr Fothergills >
Rich, dark colouring will add great contrast to floral areas. This modern 'grandiflora' type is a vigorous climber with good scent and is perfect for cutting.
Tulip 'Queen of the Night'. Bulbs available from Pheasant Acre Plants >
This famously dark variety is ideal for late spring flowering especially when planted in combination with contrasting varieties.
Viola 'Molly Sanderson'. Available from Beth Chatto >
Medium-sized velvety-black pansies freely produced from spring until autumn.
---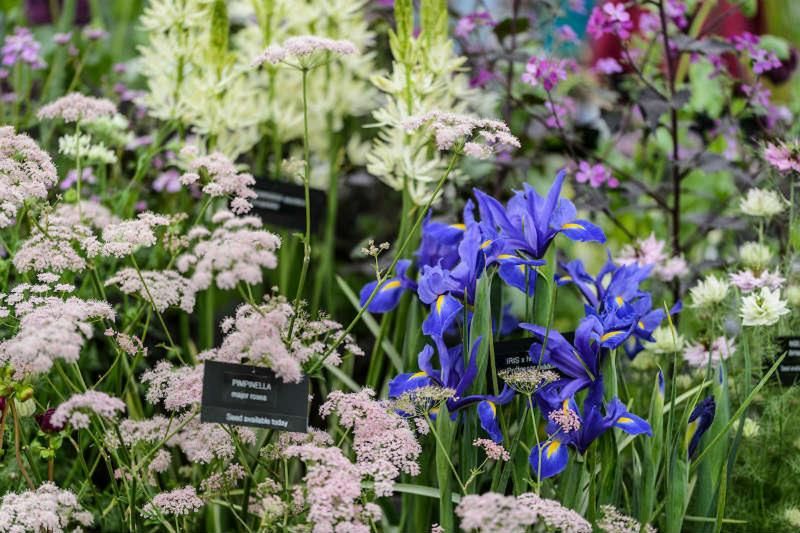 You'll find one of the biggest collections of nurseries to shop from, of any flower show, at BBC Gardeners' World Live - we're proud to offer you over 100 places to buy plants. Book tickets to BBC Gardeners' World Live 2020 and be prepared to be stunned by the sheer variety in the Floral Marquee and Plant Village.
---
And for more inspiration direct to your inbox...
---