20 May 2017
Carol nominates Geranium Rozanne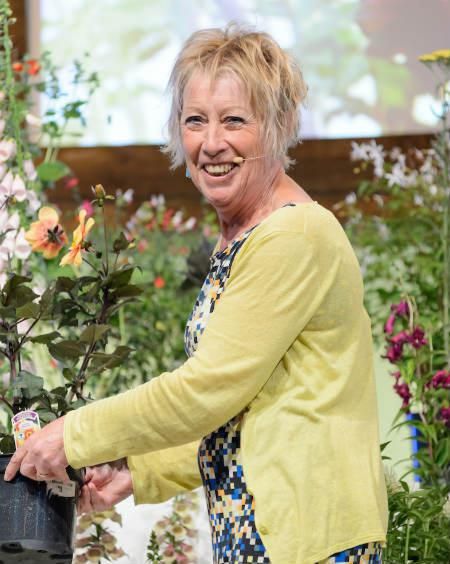 A blink of an eye and here we are - ten weeks have flown past and we now have all the nominations in from the Gardeners' World presenters for the Golden Jubilee Plant.
We're not expecting you to remember them all - so we've created a handy page where you can see them all together and decide which you think is the most worthy winner.
In the meantime, in Monty Don's own words:
"First of all, we have our Golden Jubilee Plant. This is the last of the ten that we've put forward and this week it is Carol's turn."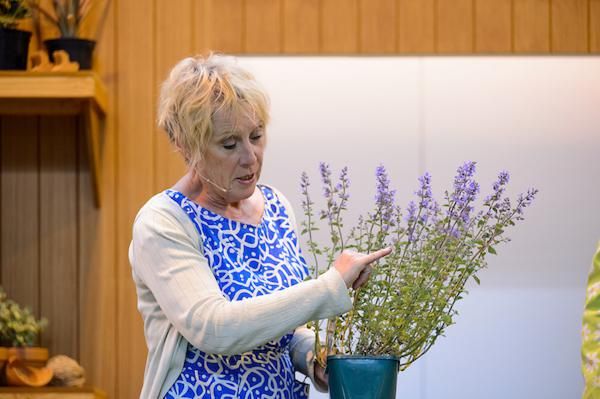 Carol Klein, and her nomination, take centre stage:
"Cranesbills Hardy Geraniums have seen their star in their ascendant in the last 50 years. Geranium Rozanne burst onto the scene in the early years of this century – and what an impact she made.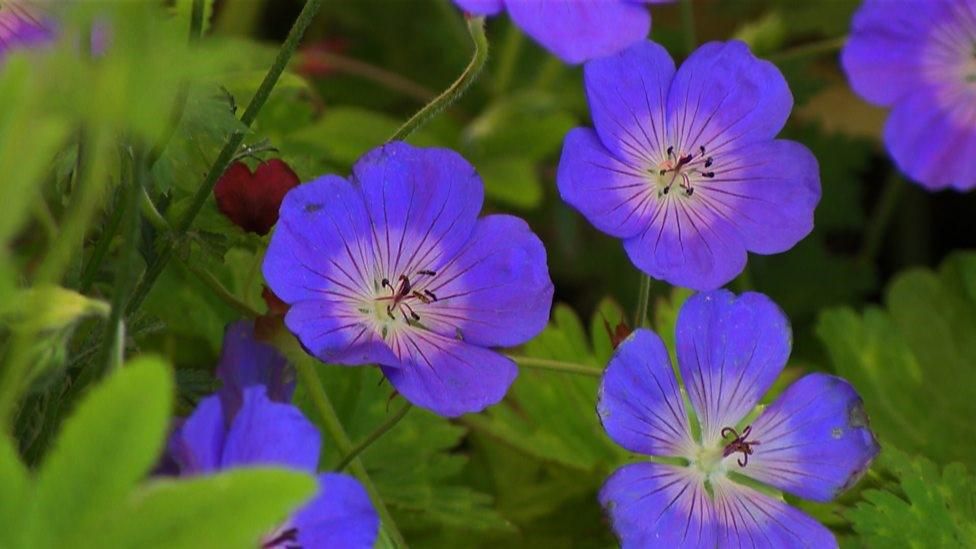 She flowers from May 'til October – and what flowers too! Great big chalices of sumptuous blue with white centres over beautifully marked foliage.
She's a buxom beauty – she grows at least a meter in every direction and she'll grow absolutely anywhere from dappled shade to full sun.
You don't even need a garden to grow her – she's really happy in a container.
She's definitely my Golden Jubilee Plant."
Monty continues
"If you agree with Carol that that particular geranium is the most influential plant in the last fifty years well very soon you will be able to express that opinion because all ten of our possible plants have been put forward and you can vote! And we'll be announcing the winner at BBC Gardeners' World Live and we'll be telling you how to go about voting, later on in the programme."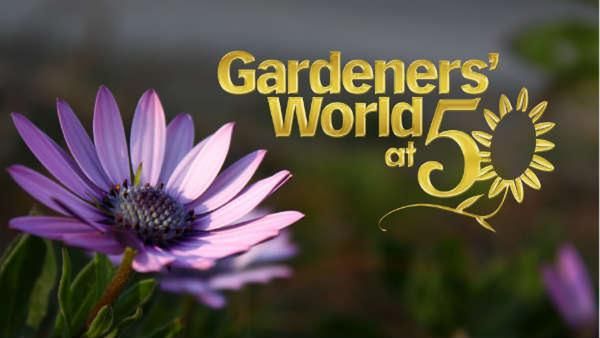 So there you have it - the top ten plants that have impacted the way we garden in the 50 year's that BBC Two's Gardeners' World has been in our lives.
Visitors to BBC Gardeners' World Live will be able to see a stunning display of all the plants and the wondrous varieties of them in a spectacular feature designed by BBC Gardeners' World Magazine's Associate Editor David Hurrion.
We won't know which plant wins the public vote until it's crowned at BBC Gardeners' World Live on 15 June. Mary Berry will announce it on the TV programme so if you can't join us at the show, you can still see it on BBC Two on Friday 16 June.
Stay tuned!