08 Mar 2021
Chargrilled broccoli, miso dressing, hazelnuts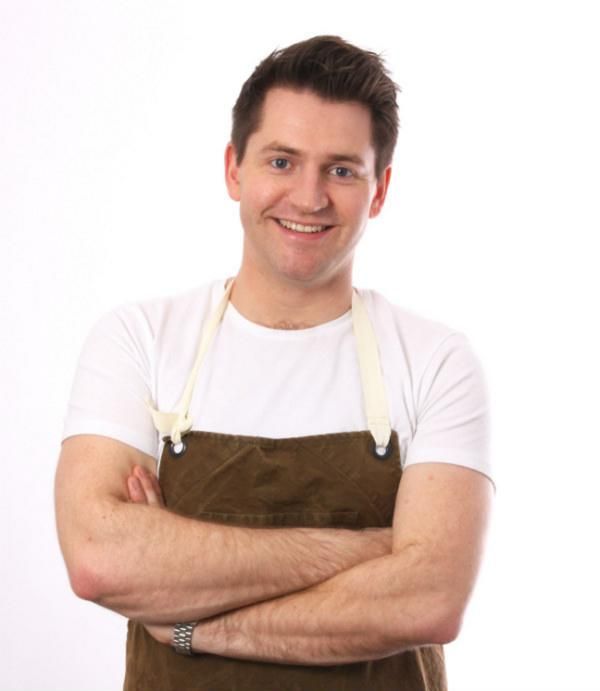 Recipe from the Veg Patch
Rich Harris's Chargrilled Broccoli, miso dressing and hazelnuts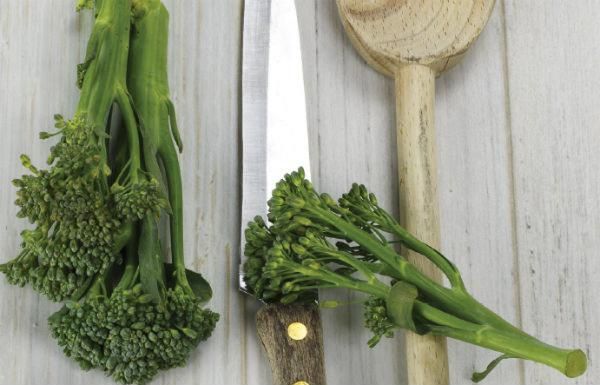 The veg patch can be looking rather sparse at this time of year, but there are a few top winter veg that will keep you flush in home-grown produce over the colder months, including broccoli.
Tips from The Veg Patch: As we enter into the season for purple sprouting broccoli, here's our selection of top tips from our friends at GardenersWorld.com
If you choose the right varieties, and time your seed sowing well, you can keep harvesting your crops from autumn through to early summer the following year.
Purple-sprouting broccoli is extremely hardy, tolerating temperatures as low as -12°C.
Sow in March to harvest in early winter, or from April to mid-June for harvesting from January to May.
Like other brassicas, purple-sprouting broccoli thrives in a fairly heavy, alkaline soil.
Avoid growing it on an exposed site, where the wind will buffet the stems and loosen the soil around the roots.
Use netting to keep the pigeons away!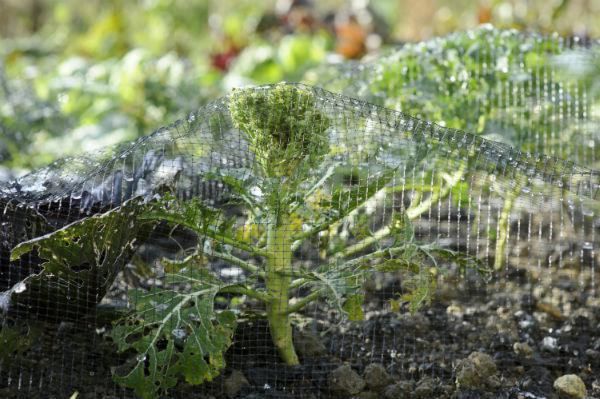 Recipe from the Veg Patch: This recipe from Rich Harris, demonstrated live on the Healthy Kitchen stage sponsored by Nakd at the BBC Good Food Show Summer 2017, gives a fantastic umami twist to the popular winter veggie.
Rich Harris's Chargrilled Broccoli, miso dressing and hazelnuts
SERVES 4
Ingredients
25g hazelnuts, roughly crushed
400g tenderstem broccoli
2 tsp olive oil
crushed sea salt
For the dressing
1 egg yolk
1 small garlic clove, crushed
½ tsp chilli powder
2 tbsp white miso paste
3 tbsp olive oil
¼ tsp toasted sesame oil
3 tbsp rice vinegar
Method
Heat the oven to 200C/ fan 180C/gas 6. Tip the hazelnuts onto a baking tray and roast for 10 mins, giving them a shake halfway through cooking, until golden. Remove from the oven and set aside to cool.
For the dressing, whisk together the egg yolk, garlic, chilli powder and miso paste in a large bowl. Gradually whisk in the olive oil and sesame oil, then whisk in the vinegar and set aside.
Heat a cast iron griddle pan over a high heat. Toss the broccoli in a little oil and season lightly with sea salt. Cook for 5 mins, turning regularly, until charred. Transfer straight to the bowl of dressing, toss to coat and spread out on a large plate.
Scatter over the hazelnuts and serve.
This recipe by Rich Harris can also be found in your souvenir Showguide from BBC Gardeners' World Live and the BBC Good Food Show Summer 2017.
Rich is known as The Food Insider. He developed his cooking style behind the scenes on the UK's leading television programmes. His first book, BBQ Fire and Smoke, was published last year and he has a new book due out in 2018.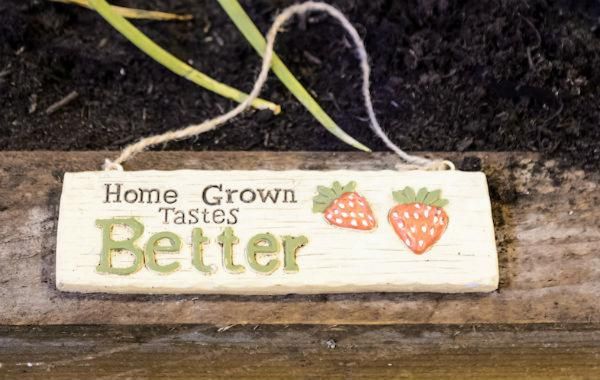 Here at BBC Gardeners' World Live HQ we're true believers that home-grown tastes better. Every Show presents top experts and inspiration as well as award winning nurseries to shop for veg and fruit plants. With your head full of growing ideas, you can then enjoy the BBC Good Food Show Summer where top chefs demonstrate recipes using tasty summer produce, live on stage!
---
For more recipes and gardening tips like this, sign up to our newsletter today!
---