13 Dec 2019
Cranberries - grow and eat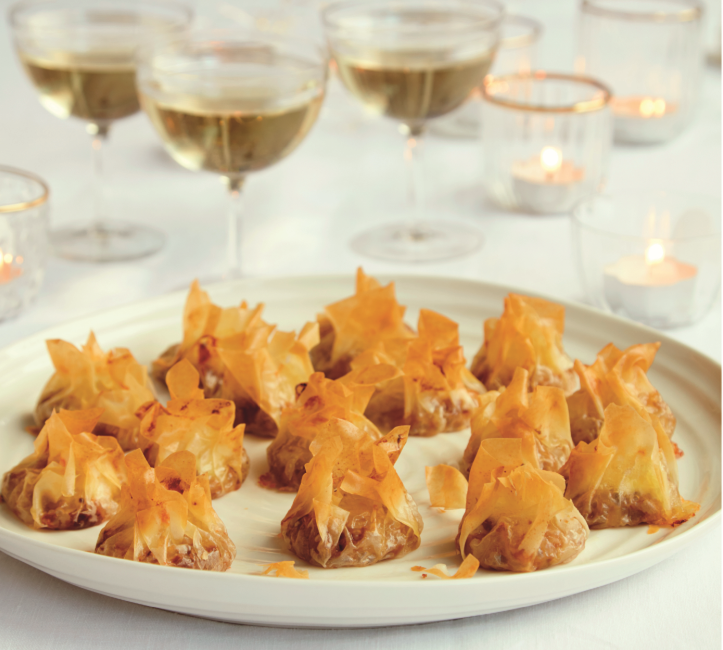 Cranberries are synonymous with this time of year, and it's far more rewarding to use your homegrown berries in festive recipes. They're not difficult to grow, so long as you give them the right conditions.
Our friends at the National Allotment Society have shared some of their top growing tips, which we've paired with a fabulously festive recipe that was demonstrated by Mary Berry at the BBC Good Food Show Winter 2019.
---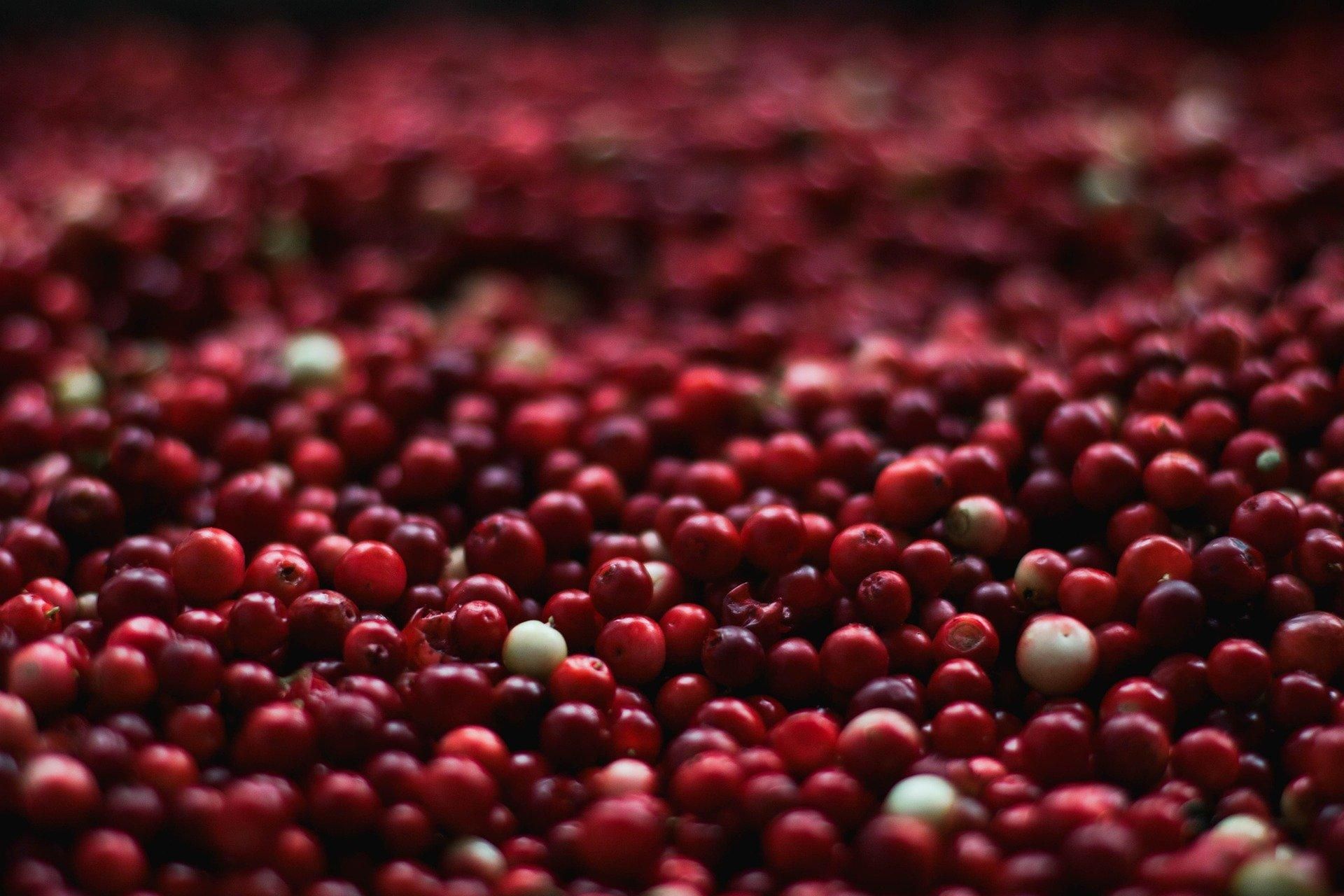 Cranberry Growing Tips from the National Allotment Society
Cranberries are related to blueberries and grow wild in peat bogs with very acidic, moist conditions.
To grow the fruit successfully you will need to recreate these conditions in a pot or bed with acidic soil.
Plants are usually grown from cuttings and pruned to encourage upright growth
The plants need to be kept well- watered with lime-free water but make sure the soil does not become water-logged.
An ericaceous fertiliser should be used in April.
Harvest from late September, a new bed will take 3 years to bear fruit.
The National Allotment Society returns, with their Let's Talk Allotments demo area, to BBC Gardeners' World Live in 2020, their 90th anniversary year!
---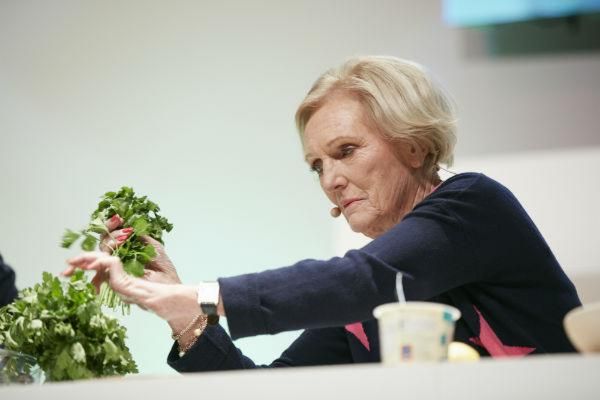 Mary Berry's Chestnut, Cranberry, and Brie Christmas Parcels
A festive, crisp, delicious canapé for any special party. With the taste of Christmas in each bite, we call them parcels or moneybags. Use frozen or vacuum-packed chestnuts.
Mary demonstrated this recipe live on stage at the BBC Good Food Show Winter 2019, and it's available, along with a wide range of other tasty recipes, in the showguide. You can create up bbcgoodfood.com's Really Simple Cranberry Sauce with your homegrown cranberries, to use in the recipe,
Ingredients (Makes 24)
1 tbsp olive oil
2 onions, chopped
125g chestnuts, finely chopped
salt and freshly ground black pepper
1 tbsp cranberry sauce
3 sheets filo pastry
100g butter, melted
100g firm brie, chopped into 24 small cubes
Method:
Preheat the oven to 200°C (180°C fan/400°F/Gas 6).
To make the filling, heat the oil in a frying pan. Add the onions and fry over a high heat for a few minutes. Cover, lower the heat and cook for about 10 minutes until soft. Add the chestnuts, then increase the heat and fry for 2 minutes until toasted. Spoon into a bowl and leave to cool. Season with salt and freshly ground black pepper and add the cranberry sauce.
Cut the pastry into 24 x 10cm squares. Brush each square with melted butter. Put a small tablespoon of the filling into the centre of the square. Place one cube of cheese on top. Crunch the end to seal in the middle so it looks like a moneybag. Repeat with the remaining squares.
Place the canapés on a baking sheet lined with non-stick paper. Bake for about 15 minutes until golden and crisp. Serve warm.
IN THE AGA Cook the parcels on the grid shelf on the floor of the roasting oven for about 10–12 minutes.
PREPARE AHEAD AND FREEZE The parcels can be made and assembled up to 6 hours ahead. Freeze well uncooked for up to 1 month.
Credit: The new edition of Mary Berry Cooks up a Feast by Mary Berry and Lucy Young is published by DK (3 October 2019, £25) DK.com
---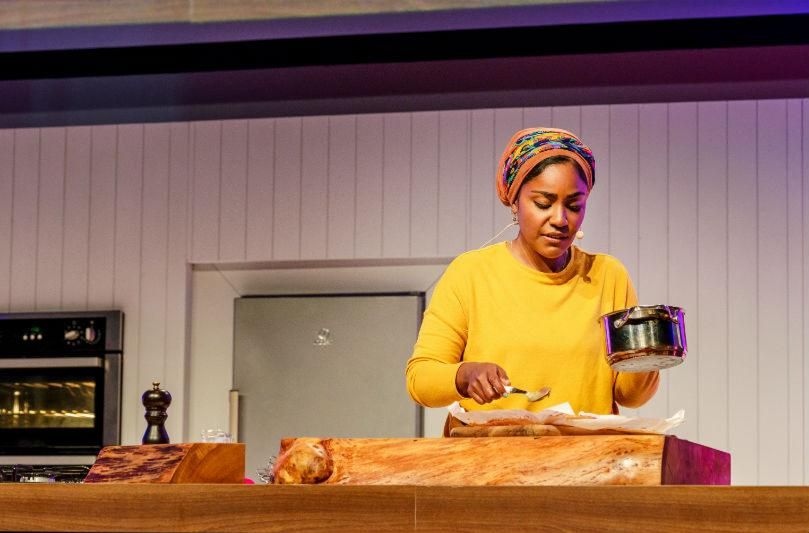 You can see more top chefs demonstrating tasty seasonal recipes at the BBC Good Food Show Summer. Remember, all tickets to BBC Gardeners' World Live include free entry to this tasty show!
And for more inspiration direct to your inbox...
---