12 Nov 2020
Christmas gifts for garden lovers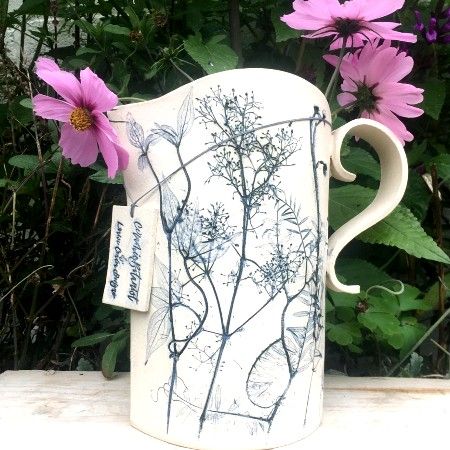 We know that this year will be an unusual festive season for most of us. We also know that gardeners are formidable planners. So, if you're organising your festive gift list (as well as your spring bulb display and early veg plot), take advantage of our Christmas Gift List ideas for gardeners.
The gardener in your life will be cock-a-hoop with with a present from one of the exhibitors at BBC Gardeners' World Live 2021. Browse the list of best-sellers from a selection of nurseries and exhibitors confirmed for the upcoming Show, from tools to ceramics, and see what tempts you!
---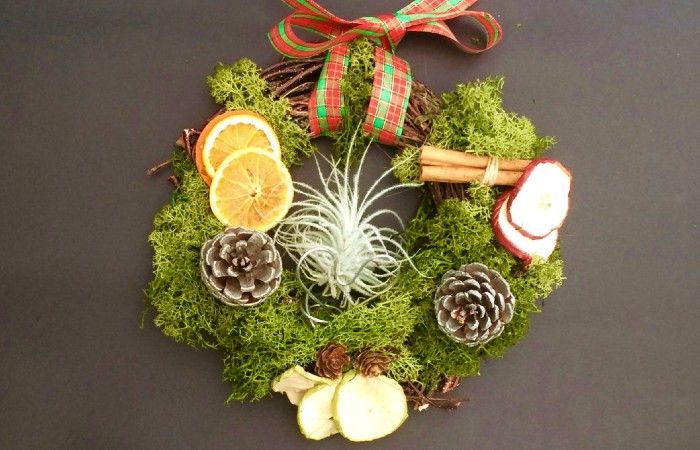 EVERY PICTURE TELLS A STORY
Christmas Indoor Wreath, £25 + p&p
A traditional wreath with a modern twist, Birch twigs wrapped into a ring and decorated with dried fruits, pine cones, moss and ribbon. Air plants used nestled in the centre are the more drier loving varieties so a quick mist will keep them happy. Wreath sizes 6" and 8" . 12" wreaths also available.
Order by 18/12/20 for Christmas delivery.
Find out more and buy from Every Picture Tells a Story's online shop >
For more, check out their Etsy page >
---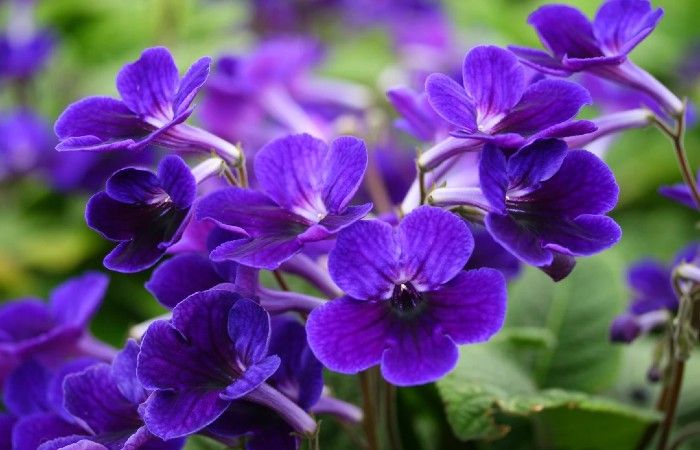 DIBLEYS NURSERIES
Streptocarpus 'Targa', from £13.50
The ideal gift for houseplant fans! Dibleys' Streptocarpus are sent in bud, and will be in full flower within a couple of weeks, continuing to bloom for several months. This is a natural gift which, with a little bit of love, will reward the recipient with many months of continuous, joyful colour.
Growing in a 10cm pot. £13.50. Extra - add a white ceramic planter, £20.00. FREE DELIVERY (UK only)
Find out more and buy from Dibleys Nurseries' online shop >
---
JARDINOPIA
Pot Buddies, from £9.99 to £11.99 each
Jardinopia have over 30 designs of Pot Buddy pot hangers to choose from. These include a set of 12 Beatrix Potter colour designs; dogs, cats, wildlife and zoo animals. Suitable for indoor and outdoor pots all year around, these cheeky characters will make you smile as they hang from the rim of your pot and add a bit of glamour to any planter. Jardinopia products come gift boxed in recycled and recyclable packaging.
Find out more and buy Jardinopia's Pot Buddies online >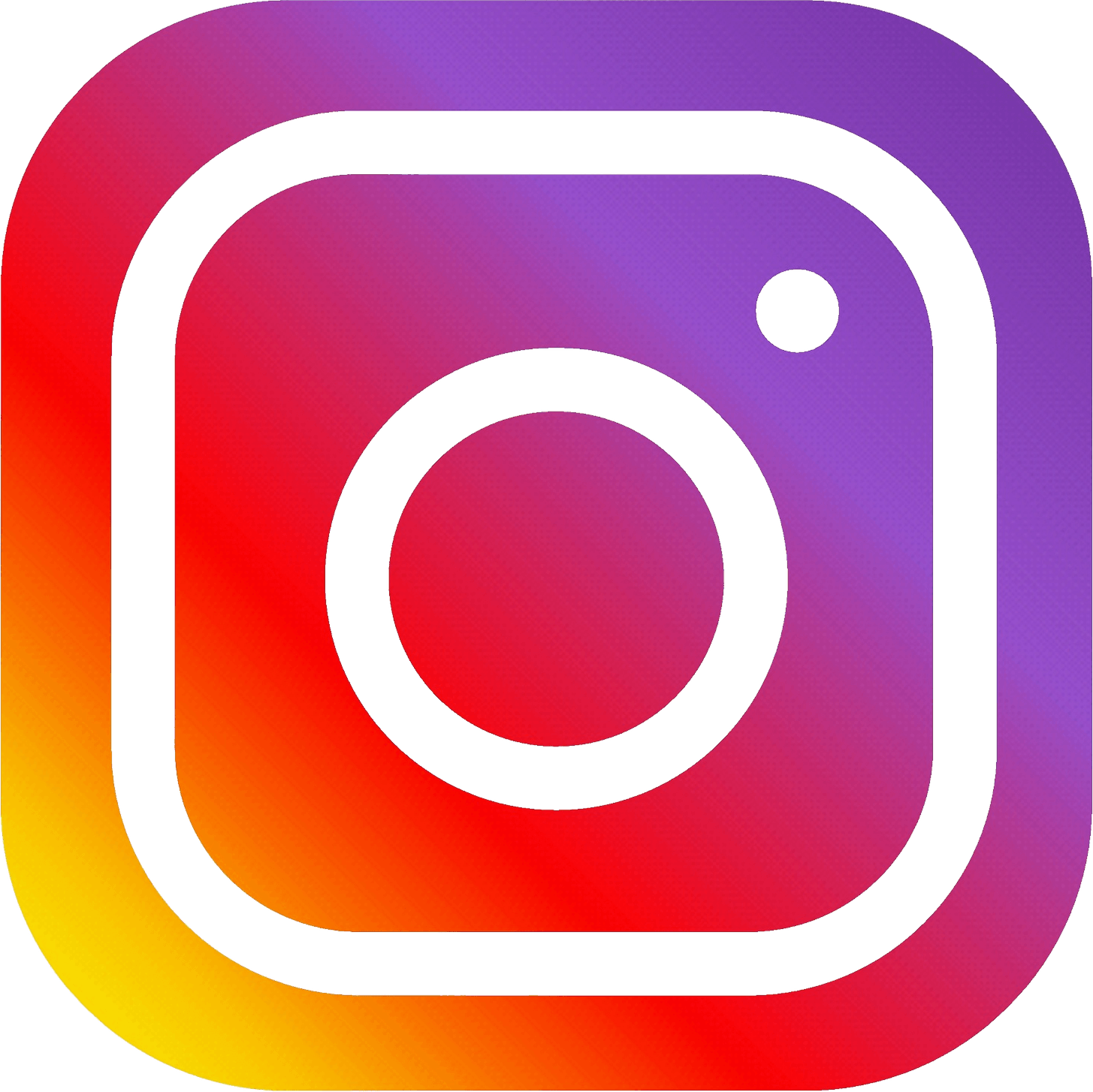 ---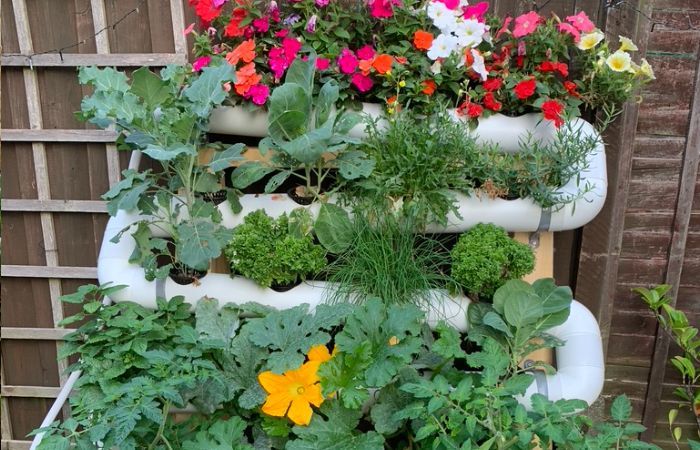 HYDROVEG
HydroVeg MIDI Kit, £355.00 with free delivery to UK Mainland
The HydroVeg Kit grows veg and flowers outdoors all year round with no digging, weeding slugs or snails, NO SOIL and it waters itself! An easy veg growing vertical kit, it'll take up very little gardening space. It uses up to 70% less water than soil based gardens and is easy to set up, easy to maintain. The kit comes with pump, water box, pots, clay balls, nutrients and full instructions.
A great gift for someone who wants to grow more without all the hard work, or who has little garden space.
** Special Offer ** Contact sue@hydroveg.co.uk before 31/12/20 for a 10% Christmas discount, with code HYDROCHRISTMAS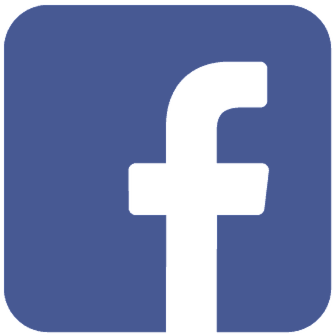 ---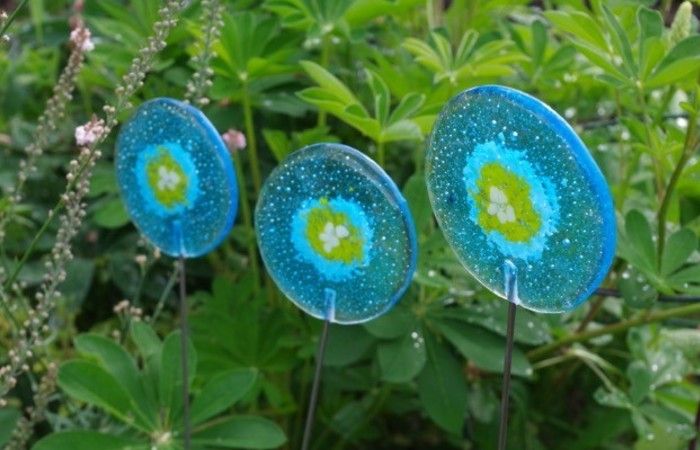 ONGLEY-SNOOK DESIGNS
Fused glass lollipops, from £18
Designed specifically for the garden, these colourful unique designs will look fantastic nestled into a border. Sold singularly or in bunches. Special offers on multiple purchases and free p&p on Lollipop orders over £100, see website for details. Gift vouchers available.
Visit ongley-snookdesigns.com for more details and to buy >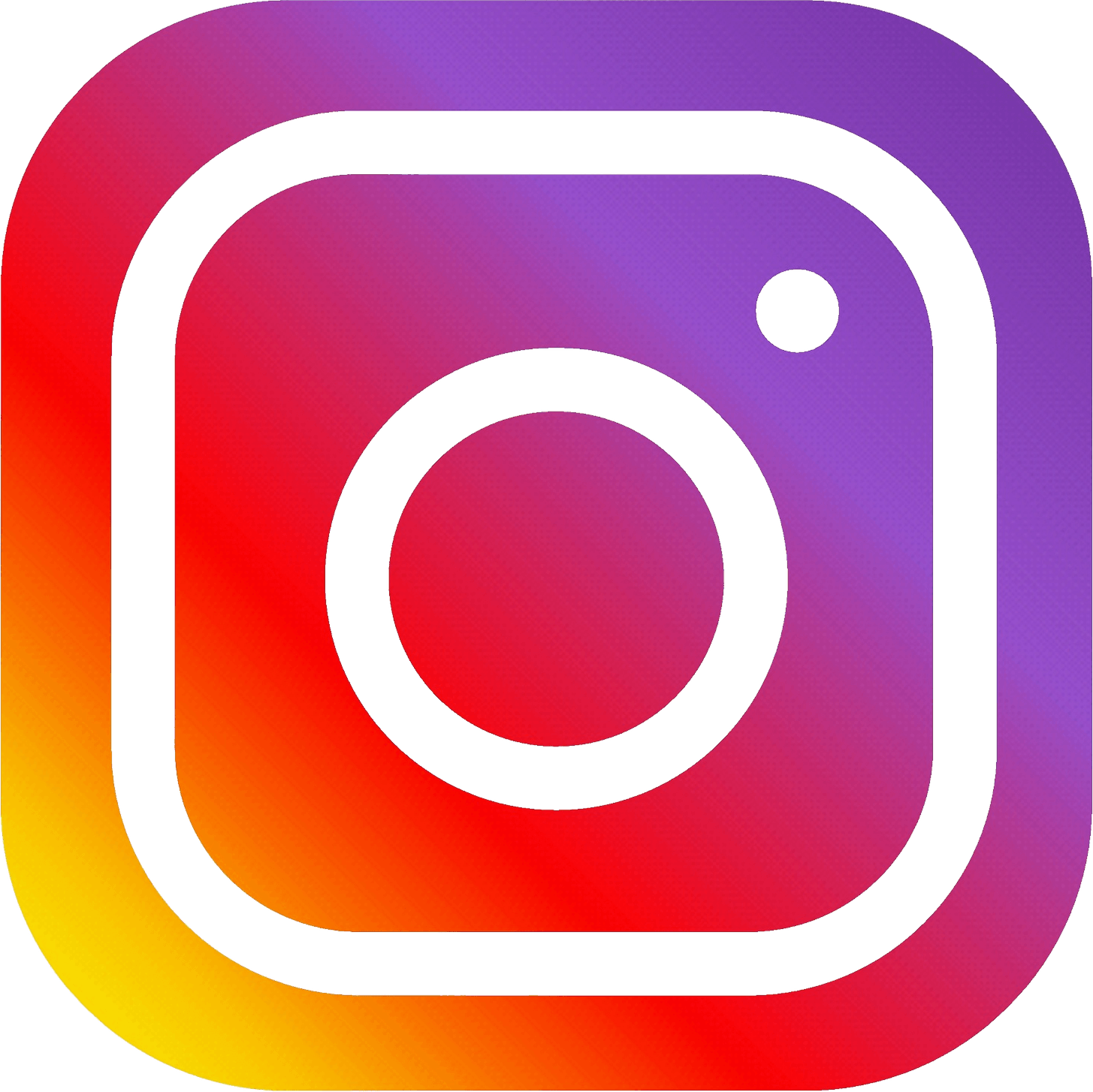 ---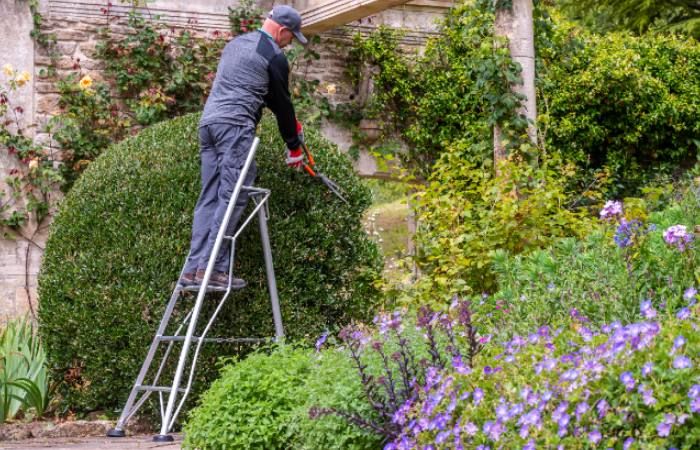 HENCHMAN
Tripod ladder, from £225
Henchman Tripod ladders with one or three adjustable legs are a safe way to work at height in the garden on uneven or sloping terrain, combining style with safety and comfort. A Henchman is ideal for pruning trees and hedges and harvesting fruit. It won't wobble or sink into soft ground and is made of lightweight aluminium so is easy to carry. Available in six different sizes from 6ft – 16ft, with prices starting from £225.
Free gifts worth £75 with every ladder purchase while stocks last until 16 December 2020. Get a pair of Henchman gardening gloves and the choice of either an ARS pair of secateurs or a pruning saw.
Pictured: Henchman 6ft Tripod ladder with one adjustable leg. £225 including VAT and free delivery to UK mainland.
For more details and to order visit www.henchman.co.uk/gardenersworld
---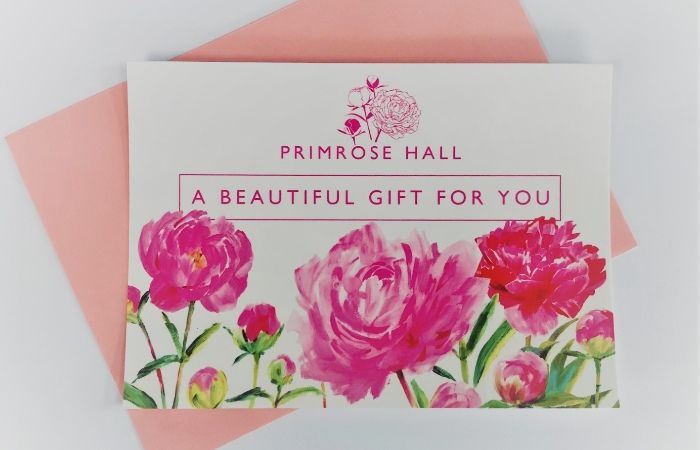 PRIMROSE HALL PEONIES
Peony Gift Vouchers, from £30
At Primrose Hall Peonies, the team truly believe in the joy of giving. What makes that joy even sweeter is finding the perfect present for your friend or loved one. With hundreds of varieties of peonies to choose from, there is a peony for everyone.
Their gift vouchers are printed on card and sent to you with a matching envelope that you can address to your loved one. Vouchers are valid for 12 months from purchase date with the unique gift voucher code. Peony gift vouchers start at £30.
Discover more and buy from Primrose Hall Peonies' online shop >
---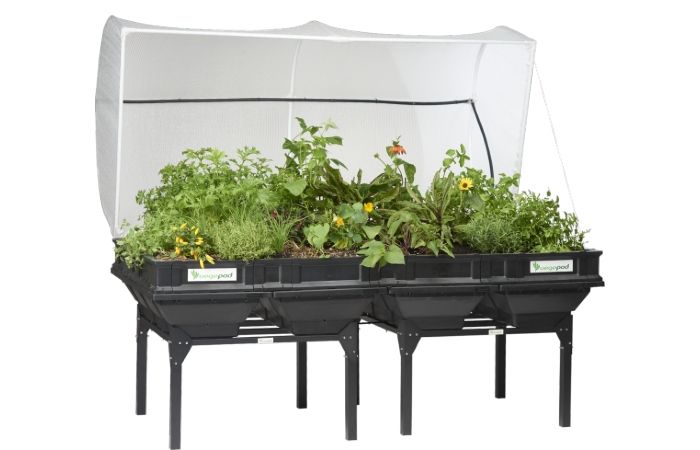 VEGEPOD
Award-winning Large Vegepod Bundle, £414
The signature Vegepod is big enough to grow vegetables or fruit for the family but small enough to be close to the house, allowing you to tend to your plants, even when time poor. Easy to assemble with no tools required, the Vegepod design is big and deep enough to grow all types of vegetables and will keep your plants hydrated with the reservoirs holding 64 litres of water. The Garden cover, containing a purpose designed irrigation system creates a micro-climate and protects from harsh weather conditions, pests and animals.
SPECIAL OFFERS!
Receive a FREE Vegebag. Simply enter code BBCBAG at checkout.
Receive a FREE hothouse cover (up to £25 value) with any Vegepod purchased. Simply enter code BBCGIFT at checkout.
Find out more and buy the Large Vegepod Bundle >
For a starter garden, try the Medium Vegepod, £189 >
---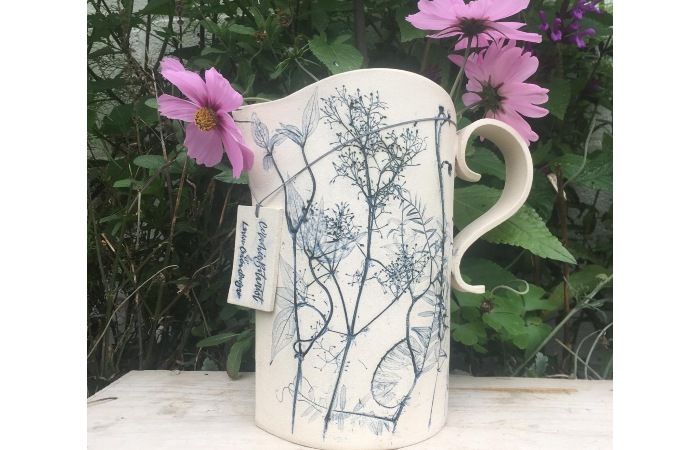 LOUISE CONDON DESIGNS
Garden Flowers Preserved, bespoke vase or jug, from £80
*NEW* Ceramicist Louise Condon will craft a totally unique vase or jug using your very own garden flowers! Head out into your garden to pick a few seasonal stems which, once mailed to Louise, she will use to create a piece of ceramics like no other. Louise will create a stunning composition with the flowers provided. The pieces are left unglazed on the outside with pigments added to enhance and celebrate the textures. The inside has been glazed to hold water. A tag can be made with the name of the garden or place.
Bespoke ceramics start from £80 upwards. Find out more about Louise Condon Bespoke Ceramic Jugs and vases >
General prices from £38, at Louise Condon Design's online shop >
Email Louise at contact@louisecondondesigns.co.uk for Gift Vouchers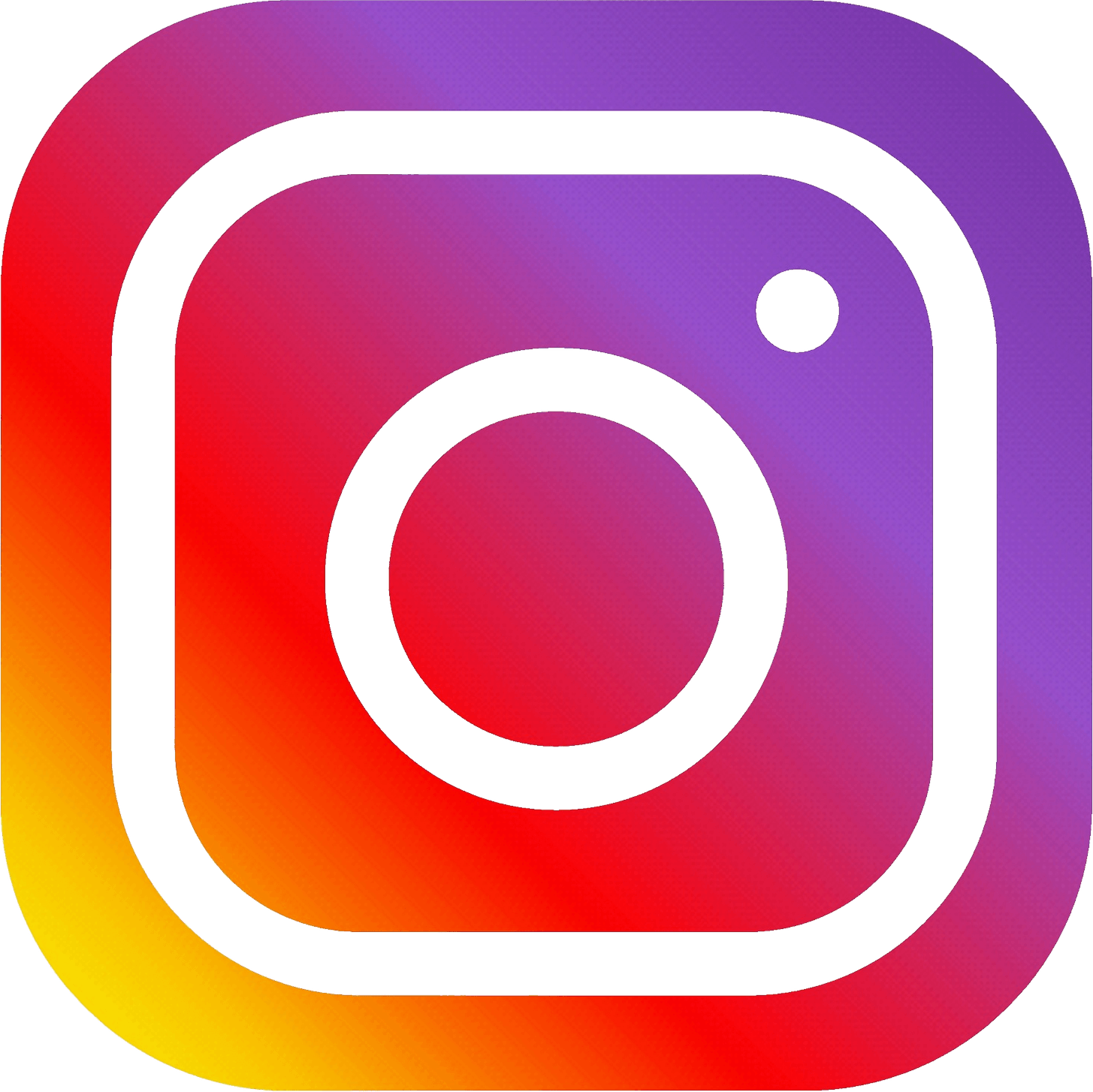 ---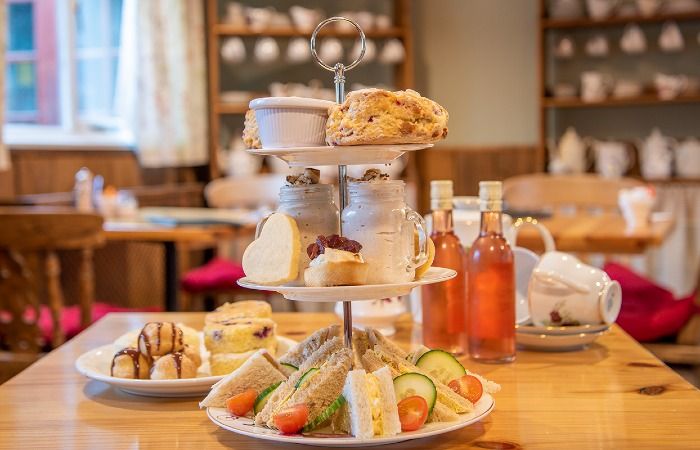 BARNSDALE GARDENS
Afternoon Tea and Entry to Gardens for Two ​​​​​​, £46.95
The Gardens at Barnsdale are a joy to visit at any time of the year and what better way to make your visit extra special than finishing off with one of their scrumptious Afternoon Tea's, taken either inside their Helenium Tea Room or in the outdoor Tea Garden. Comprising of the largest collection of individually designed gardens in the world, Barnsdale is brimming with ideas and a wonderful visit for gardeners and non-gardeners alike. With their well stocked Plant Nursery you can take a garden memento home with you, while the Gift Shop is definitely worth a browse. ​
Find out more about Barnsdale Gardens' Afternoon Tea for two, and buy online >
Barnsdale Gardens, The Avenue, Exton, Oakham, Rutland LE15 8AH
---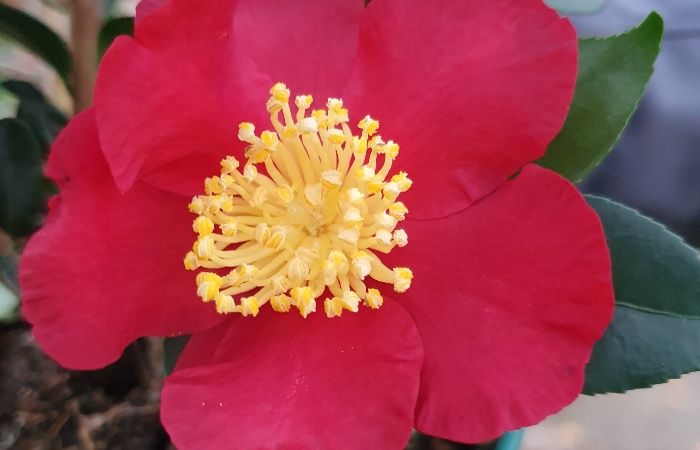 TD THURSFIED, KERRY HILL NURSERIES
Camellia sasanqua yuletide, £17.50 + p&p
This is a christmas flowering Camellia with bright red single flowers with yellow stamens. Established over 50 years ago, T.D. Thursfield is a family run garden nursery based in Bucknall, Stoke-on-Trent.
Shop for this and more from the TD Thursfield online shop >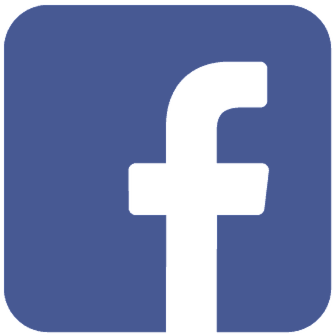 ---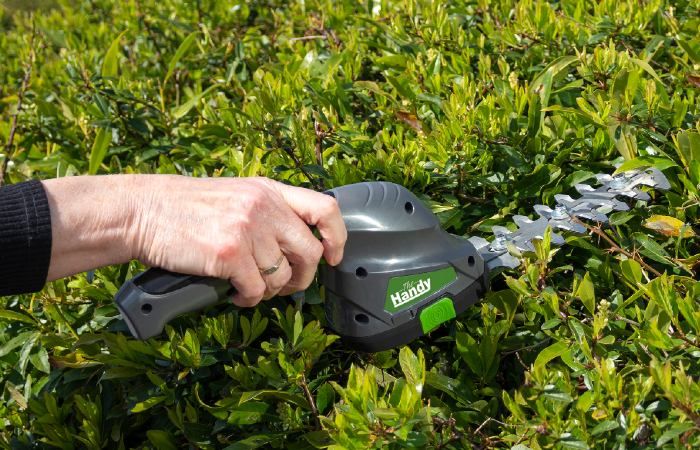 HANDY TOOLS
The Handy 3.6v Cordless Shrub & Shear, £29.99

The Handy Cordless Shrub and shear is a handy lightweight compact hedge trimmer perfect for maintain small hedging and topiary. This 3.6v cordless shrub shear is supplied with two interchangeable cutting heads, one for grass and one for shaping hedges and with its integrated lithium-ion battery you have the freedom to use it all around the garden. With the ergonomic handle and weighing just 0.5kg, with the heaviest cutting head attached, it's a perfect tool to shape the smaller hedge or grass edge in your garden.
Available in Dobbie's Garden Centres >
---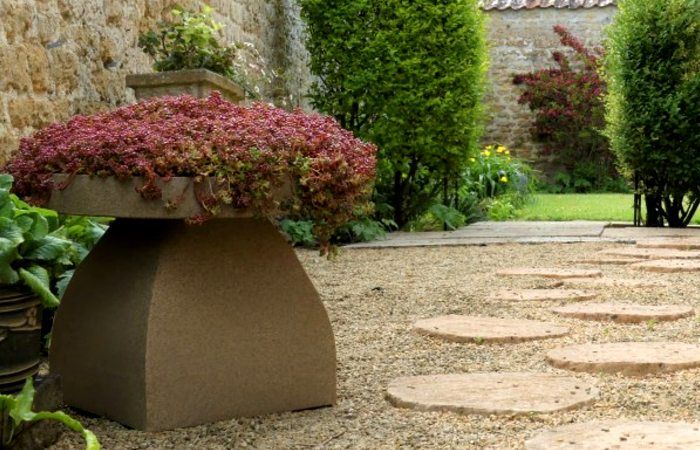 STONE ILLUSIONS
Small Sandstone Unit, £99
Stone Illusions are an award winning family run business based in Somerset who offer garden planters designed to emulate a traditional Staddle stone. All designs are created by Stone Illusions and manufactured in somerset. The planters are durable, 100% UV proof, frost proof and made of 100% recyclable polymer.
---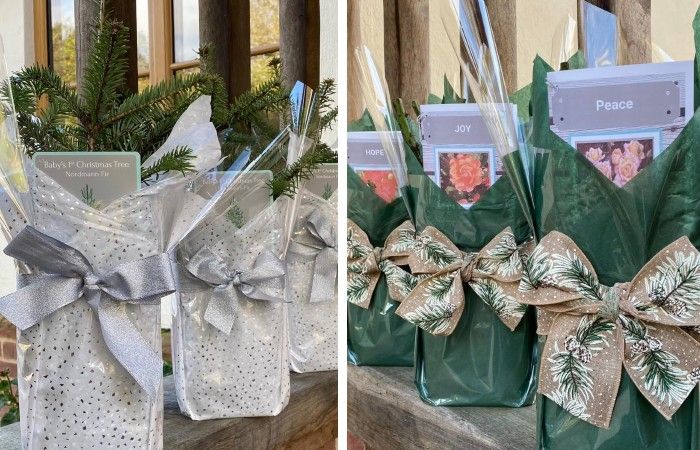 WORLD OF ROSES
World of Roses is offering an exclusive discount - use code CHRISTMAS25 to receive 25% off all orders placed until 31st December 2020.
Personalised Baby's First Christmas Tree, £16.99
This beautiful little Christmas tree makes a wonderful gift for new parents, young nieces and nephews or grandchildren. The tree will arrive gift wrapped in white and silver paper, all tied up in a sparkly ribbon making it a wonderfully festive gift. This tree will last for many years to come so watch as both tree and child grow tall and strong together. The gift card on this tree can also be personalised with the new arrivals' name.
The Christmas Trilogy Rose Gift, £49.99
This wonderfully festive trilogy of fragranced roses comes beautifully gift wrapped and is a lovely Christmas gift for any green fingered friend. Hope, Peace and Joy make a delightful festive collection that will compliment any garden. Make this trio of roses even more special by adding a personalised handwritten gift card and spread the Christmas cheer.
---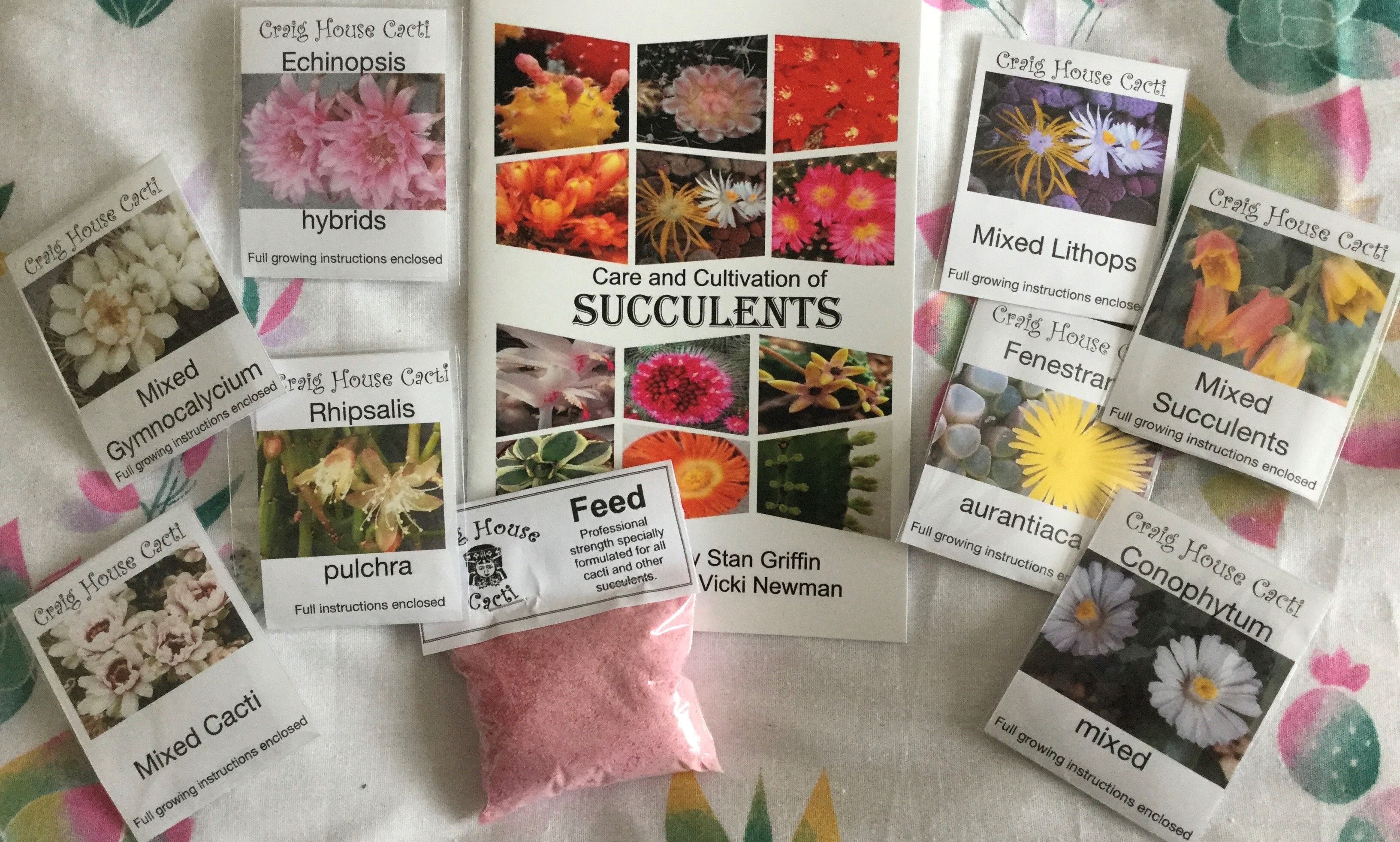 CRAIG HOUSE CACTI
Selection of succulent seeds.
If you're looking for a unique and special gift this Christmas, Craig House Cacti offers a selection of succulent seeds, as well as feed and a cultivation booklets which provides information on how to care for a wide range of succulent plants.
---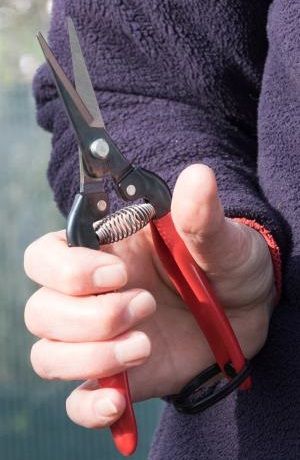 HARDY'S PLANTS
ARS 300L Pointed Fruit Pruner, £14.45
At their nursery in Freefolk, Hampshire everyone uses Hardy's Fruit Pruners on a daily basis. They are lightweight, sharp and great for cutting back soft herbaceous stems which don't require heavy duty secateurs, and the propagators also use them for taking cuttings.

Simple to use and only 110g in weight, they have ergonomically designed non-slip grips that fit comfortably in the hand. The blades are carbon steel with marquench hardening for a durable cutting performance, but are easy to sharpen too. Make the gardeners in your life happy by slipping a pair into their Christmas stockings. Gift Vouchers are also available at various denominations plus p&p.
---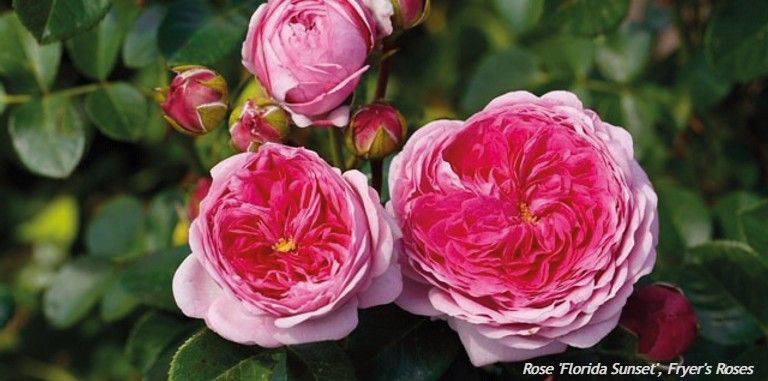 FRYERS ROSES, PART OF THE BLUE DIAMOND GROUP OF GARDEN CENTRES
Potted roses from £18.99 each.
Fryers have over 200 varieties of rose, and we've picked just three favourites that would be a star gift under your Christmas tree. Rose 'Reach for the Stars' is a climbing rose with large, blooms. Disease resistant and with a rich, sweet-spice fragrance this rose is ideal for training up pillars or pergolas. For a more compact variety, try Rose "Joie de Vivre" with creamy, blush pink blooms and a mid-fragrance, growing in a neat, bushy habit. The 'Florida Sunset' Rose has a beautiful rosy-pink colour, with dainty, ruffle-shaped petals, a good disease resistance and mid-fragrance. For every Florida Sunset rose sold, £1 is donated by the Blue Diamond Group to the Dianne Oxberry Trust, set up by Dianne's Husband. The Trust has been set up to raise funds for Ovarian Cancer research.
---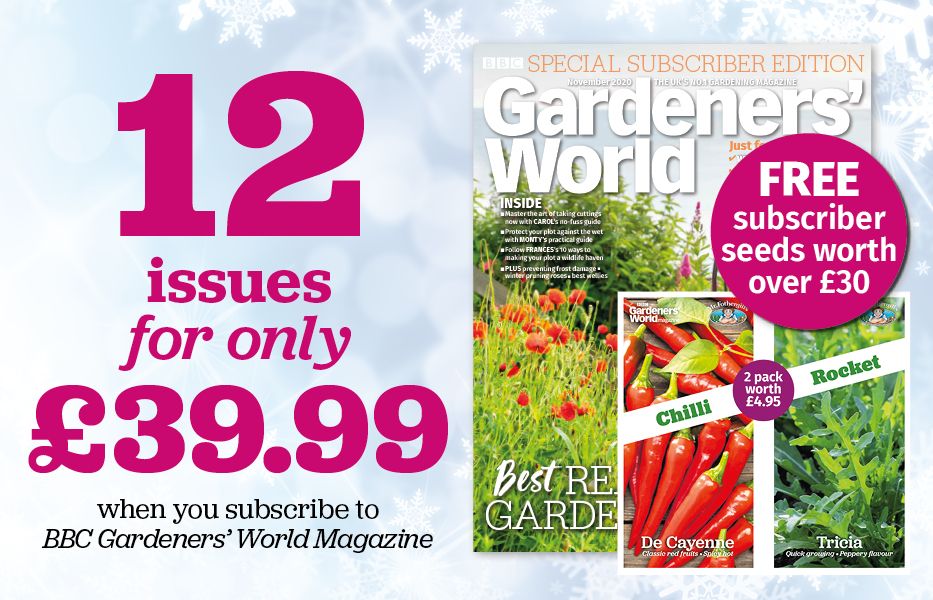 GARDENERS' WORLD MAGAZINE
Magazine subscription, £39.99
Receive 12 issues for only £39.99 when you subscribe to BBC Gardeners' World Magazine, saving 39% on the usual shop price – including free delivery straight to your door.
Every issue is packed with practical advice from the experts, inspiring images of beautiful gardens and unbeatable offers and discounts. Membership of Subscriber Club will give you great discounts on seeds, plants, tools, accessories and more. Also, you'll have unlimited access Secret Garden, an online space filled with subscriber-only features, projects, videos, competitions and special offers.
PLUS, subscribe by 17 December 2020, and receive six months of flower, veg and herb seeds FREE. Your seeds will arrive in a double pack every month with your January to June 2021 issues.
Visit buysubscriptions.com/GWGG2020 to subscribe today († see base of page for full ts & cs)
---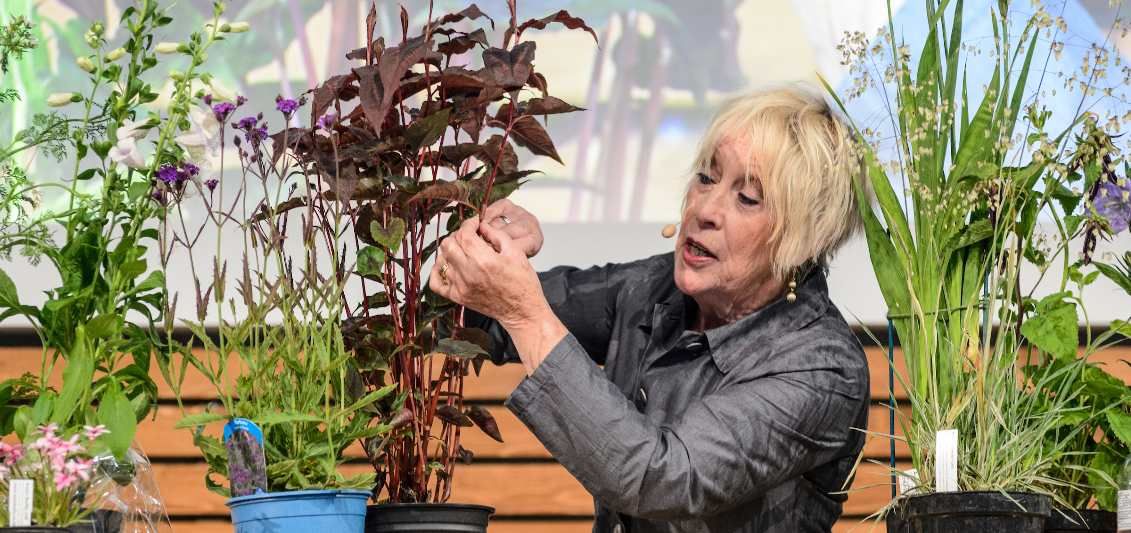 BBC GARDENERS' WORLD LIVE 2021
Show tickets, 17 - 20 June 2021, from £26
Tickets offer something to look forward to, time with friends and family, a chance to make new memories and the opportunity to indulge and grow a love of gardening that will last forever.
Get 25%* off tickets with code EB25.
GW Magazine Subscribers save 30%, quote your unique 10-digit subscriber number**.
(Ticket offers valid on standard-1-day entry tickets only. Not valid on VIP or with any other offer. *Ends 08/01/21. **Ends 12/01/21. Transaction fee applies.)
---
For more garden inspiration straight to your inbox, sign up to our newsletter!
Here's wishing you a very merry Christmas, from everyone on the BBC Gardeners' World Live team.
---
† Gardeners' World Magazine subscription T&Cs:
This offer is only open to new UK customers subscribing to BBC Gardeners' World Magazine. You will pay £39.99 every 12 issues, saving 39% on the usual shop price. The closing date for this offer is 23 December 2020. You may cancel at any time and receive a full refund on any outstanding issues by contacting your bank or building society. Written confirmation may also be required. Subscriber Club benefits are subject to terms and conditions and may only be available for UK-based subscribers. Subscribe before 17 December 2020 to receive seeds with your January issue. Your free double-packs of seeds will be included loose with your monthly UK subscription copies from the January 2021 to June 2021 issues. Promoted seeds are available for UK subscribers only, are subject to availability and may be substituted for seeds of a similar value. Prices are discounted from the full UK subscription price and include P & P. Standard UK subscription price: £65.40 / Europe and Republic of Ireland: €105 / Rest of the World: US$144 / USA and Canada: US$143.88 / Australia and New Zealand: A$164.