01 Dec 2018
Christmas gifts for gardeners and garden lovers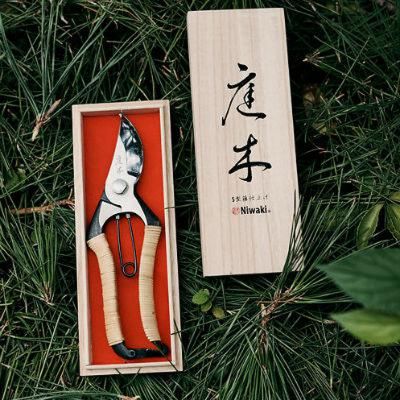 We've got Christmas wrapped up!
Stocking fillers, secret Santa, gifts for friends and family...the list can seem endless. Don't worry we're here to help you with some great ideas for the gardeners in your life!
Our popular annual Christmas list features best-selling products from a selection of exhibitors confirmed for the upcoming Show. From Tool Gift Sets to outdoor beanbags, boot racks to barbecues, take a peek inside to see what might tempt you...
Let's kick off the list with tickets to BBC Gardeners' World Live! Book today with instant delivery to your inbox, at the Earlybird rate >
---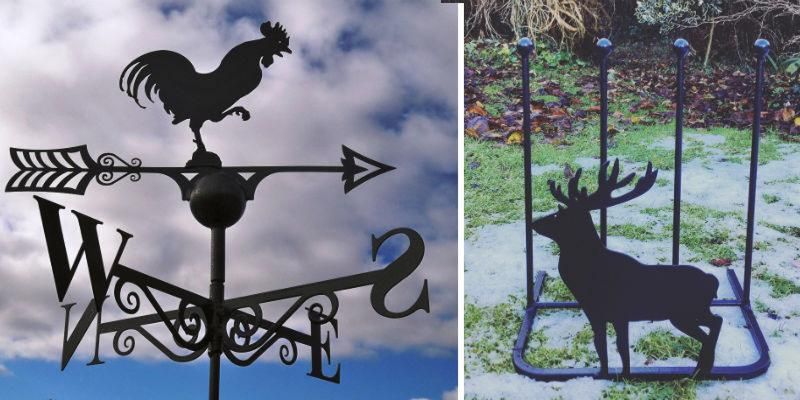 Cockerel weather vane £64.99 and Stag Boot Rack £31.00. Both from Gap Garden Products. Shop now >
One of our longest standing exhibitors, British manufacturers GAP Garden Products have a fantastic range of garden gifts, perfect for Christmas. We particularly love this cockerel weather vane. Attach it to the house, garden shed, summerhouse, stables or garage creating a practical, yet aesthetic feature for the garden. There are many different animal options too!
For more, visit https://www.gapgardenproducts.com/
---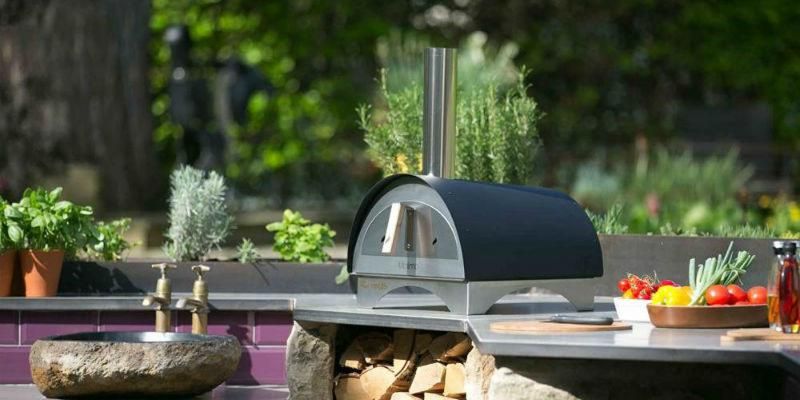 Igneus Minimo portable wood fired pizza oven, £325. From The Pizza Oven Shop. Shop now >
A fully portable pizza oven capable of cooking almost anything! Weighing just 15kg, the Igneus Minimo is big enough to cook a 12″ pizza, yet small enough to be taken on holiday to a friends house for a pizza party. In the Igneus Minimo you can cook a crispy stone based 12 inch pizza in around 60-80 seconds.The Minimo can also hold a square roasting tin which also allows you to cook roasted meats, lasagnes and casseroles. The oven runs using small offcuts (6″ pieces) of wood (ideally Silver Birch).
For more, visit https://www.thepizzaovenshop.com
---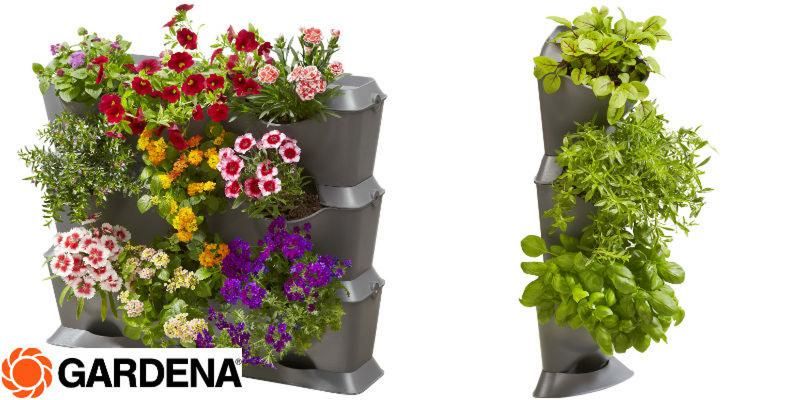 Natureup, £34.99 to £49.99 from Gardena. Shop now >
The Natureup Vertical Basic Set (pictured left, £49.99) will transform even the smallest of spaces into an oasis of well-being with flowers, herbs and vegetables. Very easy to assemble, modular units, that click together with no tools needed. The Natureup Corner Basic Set (pictured right, £34.99) is a compact corner unit, perfect for herbs on sunny windowsills. Never has it been easier to green a grey space!
---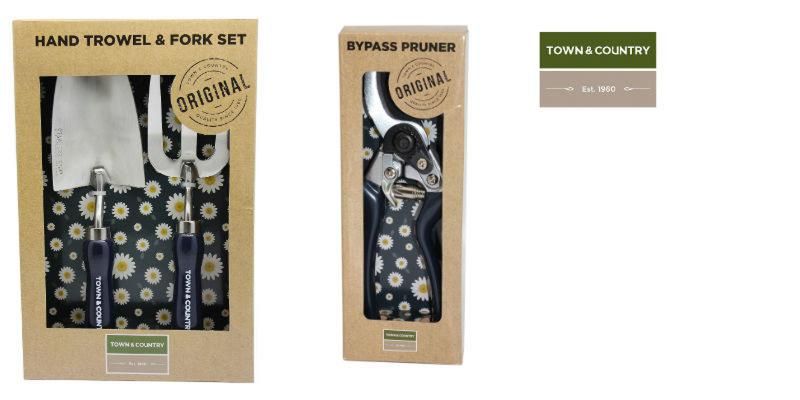 Gift Boxed Trowel & Fork Set, £11.99, and Gift Boxed Pruners, £7.99. Both from Town and Country. Shop now >

Designed in the classical style the Gift Boxed Trowel & Fork Set (left, £11.99), are hand held tools made from stainless steel with weatherproofed and shaped handles. A stylish and indispensable tool set for all keen gardeners. The Gift Boxed Pruners (right, £7.99) have a carbon steel blade which can cut through stems up to 15mm thick, and lightweight, comfortable aluminium handles. The pruners are presented in an attractive daisy patterned gift box and make a great stocking filler for any gardener.
For more, visit https://www.townandco.com/
---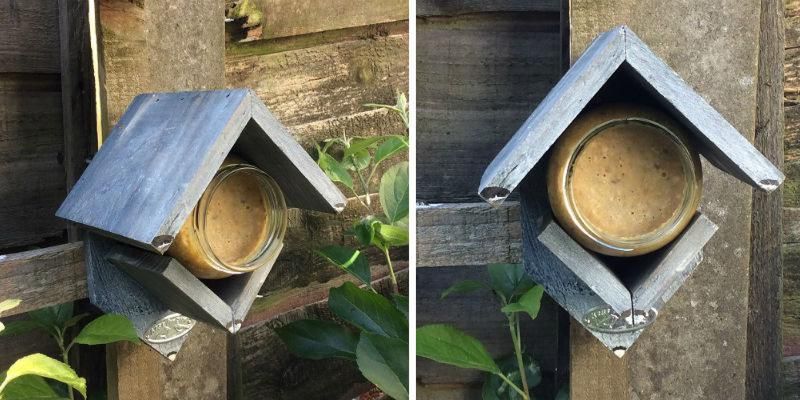 Rustic Old Grey Wooden Peanut Butter Bird Feeder, £10.99. From Jasell Home & Gifts. Shop now >
Give your feathered friends a Christmas treat with this bird feeder which features Peanut Butter specifically designed for garden birds. Twist & Feed jars are filled with energy-rich ingredients, guaranteed to be popular with your little feathered guests. The bird feeder can be easily hung with a nail/screw on a stable surface. Designed to hold a jar of food provided. measuring approximately 15 x 13 x 19.5 cm.
---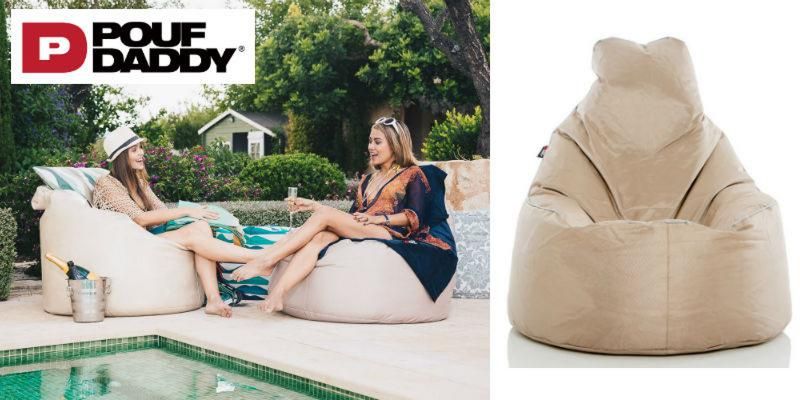 Outdoor beanbags, SPECIAL OFFER £119, saving 20% (usually £149). From Pouf Daddy. Shop now >
Reminiscent of the classic 'peardrop' sweet, these beanbags are not only comfy but elegant too, perfect for either indoor or out. Pouf Daddy bean bags have the space for the beans to move so the pressure of your body sinks in, firms up the beans around you and gives great form and comfort. They're also very hard-wearing. To claim your 20% discount just add BBCGW20 when you check out and includes free delivery too.
For more, visit http://www.poufdaddy.co.uk
---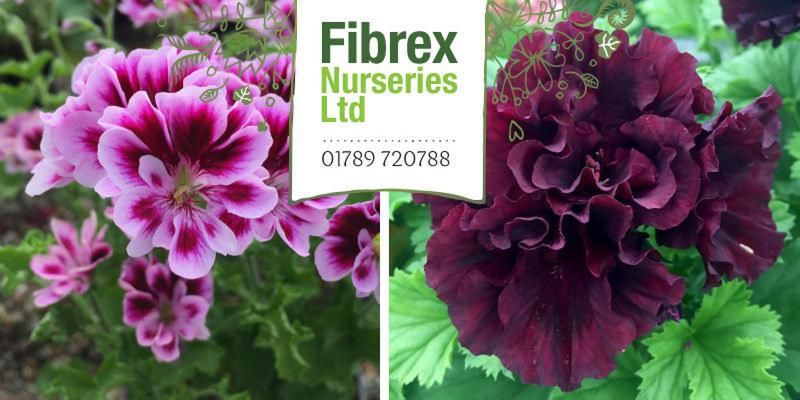 Fibrex Nurseries Gift vouchers, from £20. Shop now >
Say it with flowers! There's always space for another plant, and with a Gift Voucher, the garden lover in your life will be able to choose their favourite. Gift vouchers are available all year round and can be redeemed online, in the nursery or at one of the shows they're attending, including BBC Gardeners' World Live 2019! Plant deliveries will commence when the growing seasons start, in the new year, from March. See website for details.
For more details https://www.fibrex.co.uk
---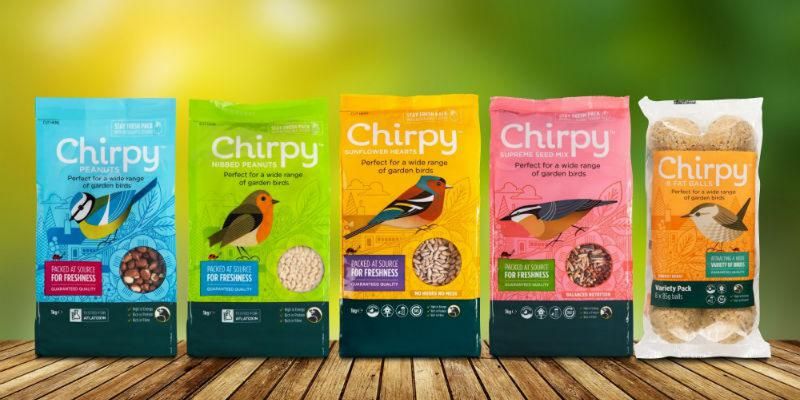 Chirpy Food complete care, £10.45 (RRP £16.45). from Chirpy Bird Foods. Shop now >
Everything you need to feed your wild birds; Whole Peanuts, Nibbed Peanuts, Seed Mix, Sunflower Hearts & Fat Balls. It is suitable for use all year round, complete with resealable packs.
For more visit https://www.chirpybirdfoods.com
---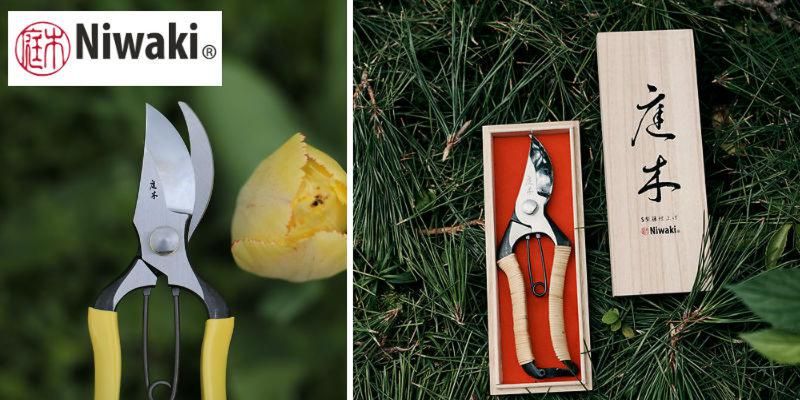 Secateurs, £69 to £149, from Niwaki. Shop now >
Niwaki's secateurs range offers a very special gift for a hands on gardener with the perfect combination of robust, hard wearing steel, with well-balanced precision and ergonomics. The GR secateurs (left) have yellow handles keep them visible when you put them down in the garden. The limited edition S-Type secateurs (right) are forged from Hitachi YCS-3 carbon steel, a premium, hard wearing steel that retains its edge well and sharpens easily. The handles are wrapped with varnished Wisteria rattan, that not only looks amazing but also provides a natural, texture grip that feels great in the hand. Limited production batch of just 280 pieces - they come served up in a kiribako Paulownia wood box.
For more, visit https://www.niwaki.com
---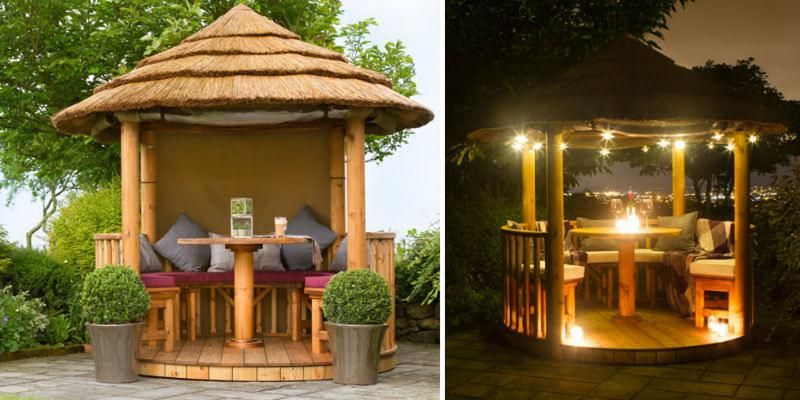 Mara Breeze House, from £5,831. Shop now>
If you've been exceptionally good this year, it would certainly be worth putting a Breeze House on your Blow-The-Budget Christmas list!
The Breeze House Mara is a luxury British-made garden gazebo handcrafted from Scandinavian redwood with either a thatch or cedar shingle roof. The Mara's proportions compliment small to medium sized gardens or outdoor spaces beautifully. The clever layout of the circular table with curved bench seating makes best use of the space inside. A range of hand-made, hard-wearing cushions are also available in a variety of colours. The open sided design provides a shady space to relax, take in the view and dine alfresco in the summer. For the colder months the Mara can be transformed into a cosy outdoor hideaway with an infra-red heater, canvas panels or infill sections.
Fore more visit https://www.breezehouse.co.uk
---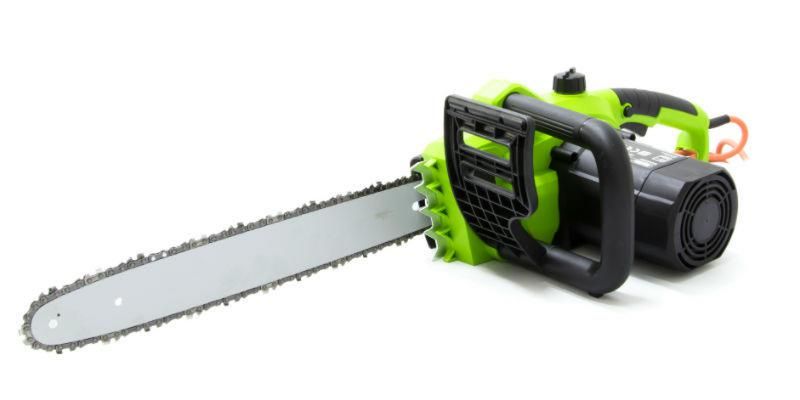 The Handy Electric Chainsaw (Handy THECS40), £70. From Handy Distribution. Shop now >
A power tool is not just for Christmas! The Handy Electric Chainsaw has a 2000w electric motor developing the equivalent of 2.7hp, which makes it powerful but lightweight and easy-handling. Features include premium Oregon-brand cutting-gear; straightforward tool-free chain-tensioning; and convenient automatic chain-lubrication. Weighs only 4.89kg.
For more visit https://www.thehandy.co.uk
---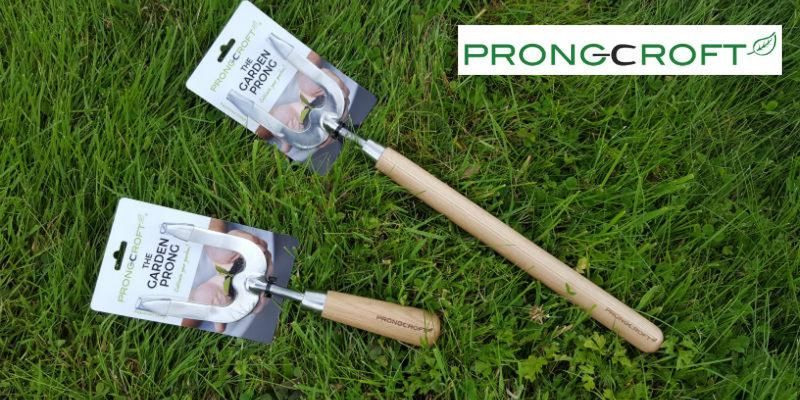 The Garden Prong, £14,99 to £29.99. From Prongcroft. Shop now >
Prongcroft, from Nottingham, bring a fresh approach to garden care and maintenance with The Garden Prong, which features an innovative 2-Prong system that will revolutionise your approach to gardening. It is a tool with a unique design which lends itself to aerate soil and actually remove weeds around the base of plants and shrubs without causing any damage. The tool head is made from polished stainless steel to reduce soil adhesion, and is very light weight, sturdy and easy to use. Available in three sizes (Short, Medium & Long handled) making it perfect for everything, from vegetable plots to patio pots.
---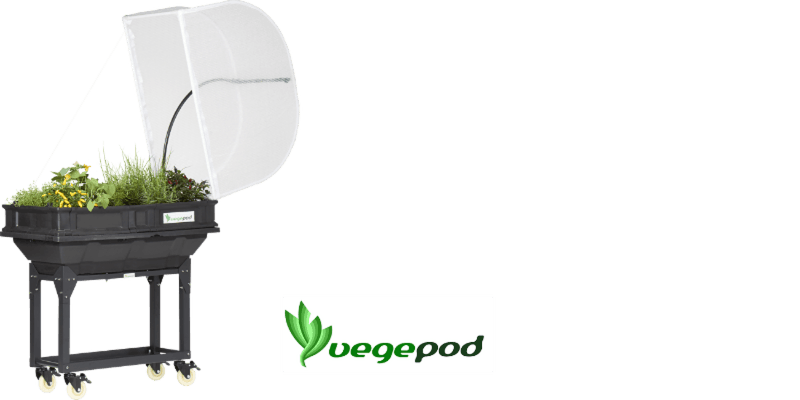 Small vegepod, £129 from Vegepod. Shop now >
The small Vegepod is the baby of the Vegepod range and is perfect for any small space (balcony, flat or terrace), and big enough to grow salad and herbs. Easy to assemble with no tools required, the vegepod will keep your plants hydrated with the water reservoirs holding 16 litres of water allowing plants to "wick" up only the water they need. The Garden cover containing a purpose designed irrigation system creates a micro-climate and protects from harsh weather conditions, pests and animals. Larger versions available from the website.
For more visit www.vegepod.co.uk
---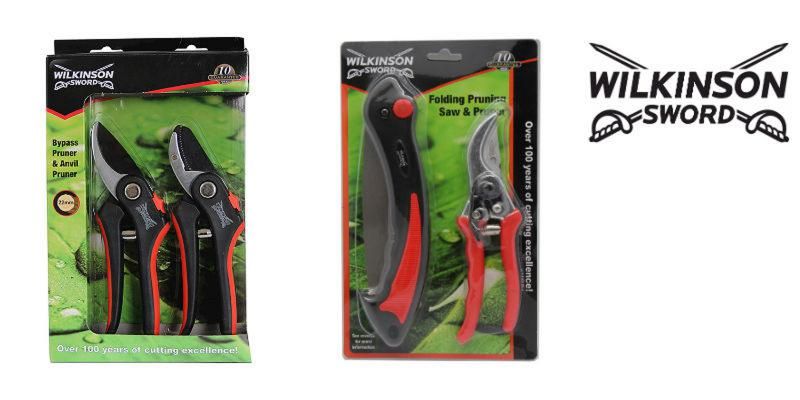 Boxed Prumer Twin Pack, £29.99 and Folding Pruner Saw & Pruner Set, £19.99. Both from Wilkinson Sward. Shop now >
Great for any gardener, the twin pack (left, £29.99) contains both bypass and anvil pruners to cover a range of requirements. The bypass pruners can be used for delicate cutting of young stems, whilst the anvil pruners are ideal for cutting back older, woody growth. The perfect gift for both beginners and experienced gardeners.
The Folding Pruner Saw & Pruner Set (right, £19.99) is an ideal gift for anyone with lots of tress and shrubbery. The folding pruner saw has a fine tooth blade to provide a smooth, clean cut on the branches up to 40mm thick, whilst the bypass pruner has a high quality carbon steel blade.. Both tools have a secure safety catch for when they are not in use.
For more visit https://wilkinsonsword-tools.co.uk
---

Fused Glass Fish, from £35 each or 3 for £100, by Karen Ongley-Snook. Shop now >
The gardeners version of a trio of wall-mounted flying ducks, these fused bullseye glass fish look fantastic swimming over your plants. Karen works from a small workshop at the bottom of her garden, just past the chickens! She is a multi-media artist who specialises in glass, including stained, slumped, fused and lamp worked glass, all with jewel-like colours.
For more, visit https://www.karenongleysnook.co/
---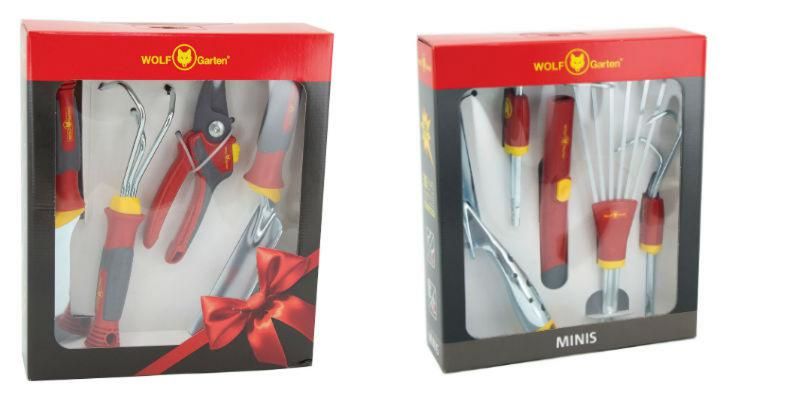 Tool gift sets, £24.99 - £34.99. Both from Wolf Garten. Shop now >
This multi-change® Gift Set (left, £24.99) makes a fantastic gift for someone who is just starting out in gardening, or who has a small balcony or terrace garden, as all of the heads are just the right size to get into small spaces. Complete with a trowel, small cultivator, small lawn rake, double hoe and interchangeable small handle, this gift set has everything needed for planting, loosening, weeding and cleaning. The handle included can also be interchanged with over 60 different tool heads in the multi-change® range.
This Mini Tool Gift Set (right, £34.99) comprises of a pair of bypass secateurs, a trowel, a hand grubber and a joint scraper, so can help out with a wide variety of gardening tasks. An ideal gift for anyone wanting to refresh their tool collection, or even start it from scratch.
For more visit https://www.wolfgarten-tools.co.uk
---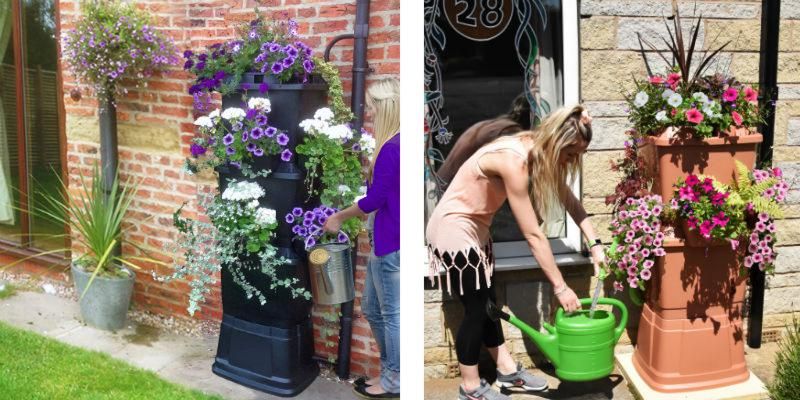 Rainwater Terrace, from £139. Shop now >
Available in either a 2-tier (image right, £139) or 3-tier (image left, £189), the Rainwater Terrace water butt diverts rainwater from your downpipe into the top container then cascades through the whole tower delivering water to the plants on the way and any excess is fed back into your drain. This flow of water keeps your stored water fresh.
Find out more at https://www.rainwater-terrace.com/
---
All the items on this gift list are available from exhibitors confirmed, at time of writing, to be at BBC Gardeners' World Live 2019. Details have been supplied to us by each exhibitor and the individual companies are responsible for their products and the delivery of them. BBC Gardeners' World Live cannot be held responsible for any disappointment relating to products or their delivery.
---
And of course, it wouldn't be a Christmas wish list for gardeners without BBC Gardeners' World Live Tickets!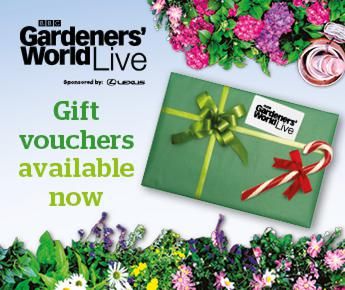 BBC Gardeners' World Live Gift Vouchers from £10. Shop now >
Gift vouchers always make a fantastic Christmas present – and what better for a garden lover than vouchers that can be used to book tickets to BBC Gardeners' World Live! Gift Vouchers offer your loved one flexibility and choice, as they can choose their ticket type, their day, theatre sessions and even the Show - as our Gift Vouchers are valid for any one of our BBC Good Food Shows too!
---
BBC Gardeners' World Live Any-1-Day tickets, (excludes Saturday) £26.50. Shop now >
For a festive gift that keeps on giving, Any-1-Day tickets to BBC Gardeners' World Live are a top idea. The flexibility means your happy gardener can decide for themselves which day to attend, and look forward to their great day out in the summer. Select to 'print at home' and you'll have instant delivery for Christmas, meaning you can put a satisfying Check mark symbol next to the keen gardener on your list!
---
For more garden inspiration straight to your inbox, sign up to our newsletter!