07 Jun 2018
Every Space Counts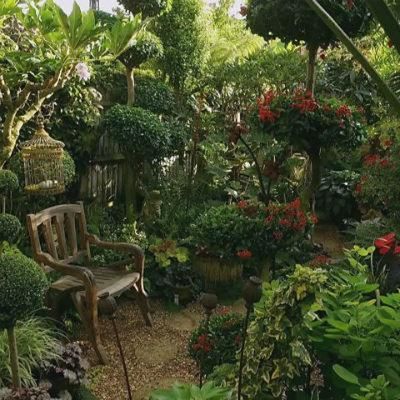 On Friday 9 March 2018, Monty Don launched the all-new Every Space Counts competition on BBC Two's Gardeners' World. Since then, the team have been on the look out for the most exciting and creative small gardens, no more than 6x6m, packed with clever design and innovation to maximise even the tiniest outdoor spaces
The five finalists have been announced! Read on for a recap of the inspirational small spaces showing how Every Space Counts. Or click here to re-watch clips from the programme >
You can vote for your favourite from Friday 8 until Monday 11 June, with the winner being announced by Adam Frost at BBC Gardeners' World Live on Thursday 14 June, and filmed for the Friday night programme.
Click here for details of how to vote, between 9pm on Friday 8 June and 10am on Monday 11 June.
---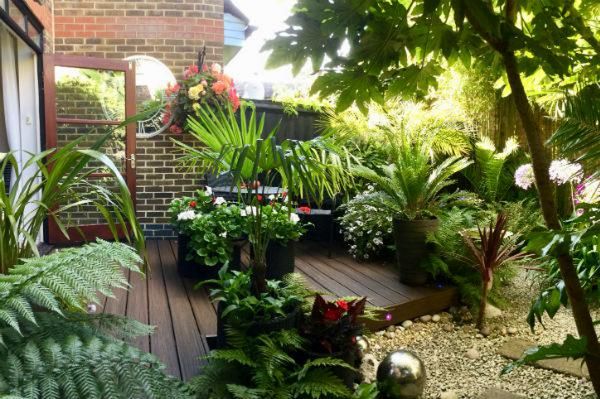 Mike Spezzano
Mike's garden is a secluded hideaway, a place to enjoy breakfast, a glass of wine on a warm summer evening, a place for next-door's cats to come and play, a place for urban wildlife to live and a tropical room to be enjoyed all year round. This fantastic central London garden brilliantly shows how you can create a tropical paradise filled with exotic plants usually associated with hotter climates.
---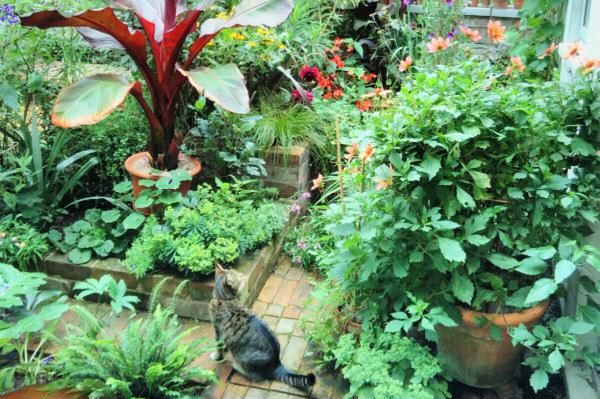 Chris & Rachel Wilkins
Chris and Rachel have superbly contrasted the hot and exotic planting of bananas, cannas, dahlias and euphorbias with the cool, shady and calm planting of ferns, hostas and hellebores. Secluded seating areas hidden within the lush planting and changes in levels add interest, with paving and raised planters built using over a thousand bricks reclaimed from the house. In just one year the garden has transformed from a concrete yard into an outdoor living-room for hot tea on cold winter mornings or supper on summer evenings. But really, it's Bramley, the cat's, garden.
---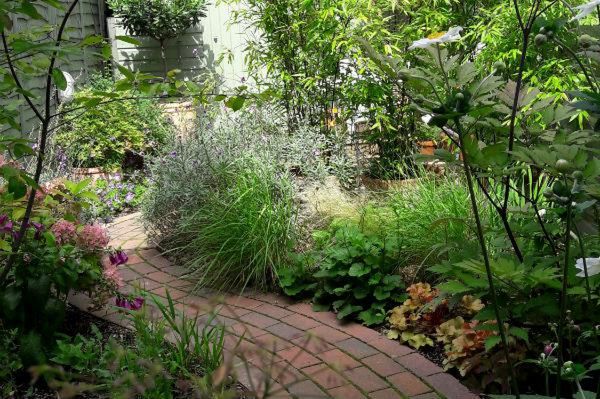 Sarah Carter
Sarah has transformed a classically small back garden from dark and lifeless into what it is now, a lovely green calm space for the family to enjoy. With no direct access, and a limited budget Sarah's created somewhere to sit and enjoy an ice cream, listen to the birds, watch the bees, and create giant worlds for bugs and lego figures!
---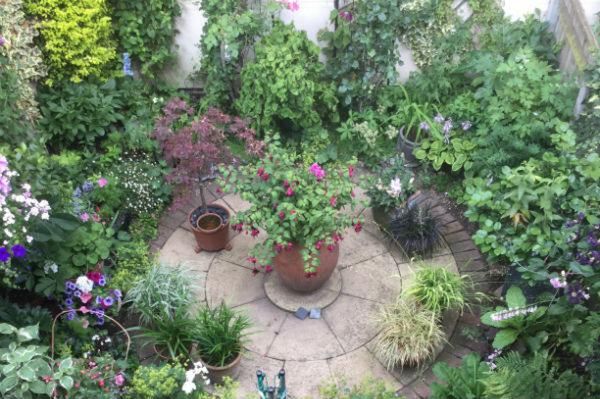 Caroline Angell
Caroline's east facing and shady tiny london garden used to be a small paved area and mud. Wanting to create an outside space that was full of colour, Caroline set to work and in return, discovered a love for gardening. All centred around a radial patio, Caroline has used an incredible array of containers to give her the flexibility in her choices of planting.
---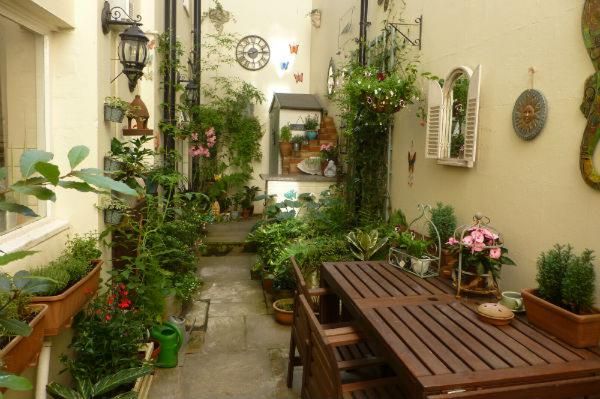 Zoe de Souza
Zoe has transformed what many would consider an impossible garden, incredibly narrow with dominating high walls, into an beautiful and usable space. Zoe wanted to create a space to entertain, relax and a safe haven her cat Ernie. From planning the initial design maximising space in the 2m by 8m plot, to establishing a planting scheme that would flourish in a space devoid of direct sunlight, Zoe is the first to admit that she's learnt on the job.
---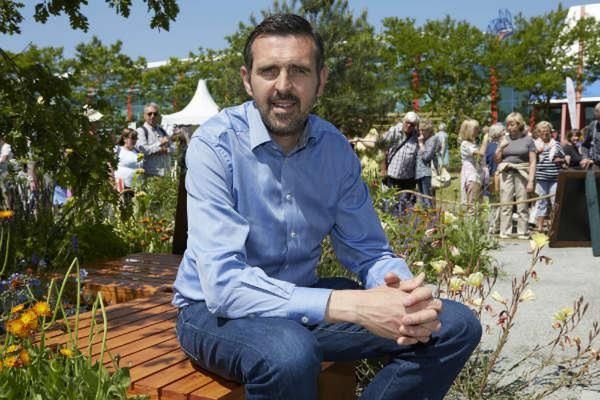 This competition is packed with inspiration that whatever size your garden, there are a host of small garden ideas and techniques that you can use to make it just perfect for you.
To be there as Adam Frost announces the winner, join us at BBC Gardeners' World Live on Thursday 14 June. Then watch it on the BBC Two TV programme on Friday 15 June at 8pm.
---