01 Jun 2017
Garden Journey - on your marks, get set, GO!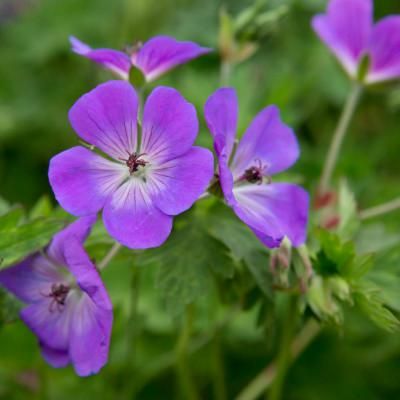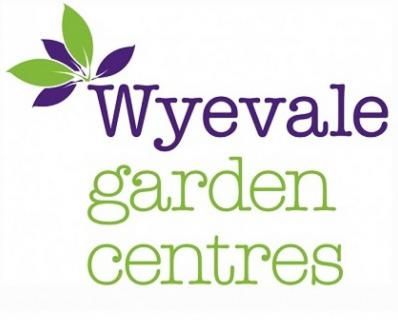 The garden designers and landscapers have now had their first 48 hours onsite creating their inspirational Show Gardens for visitors to BBC Gardeners' World Live 2017! With less than two weeks before the Show Garden Assessors start their rounds, the pressure is already on.
So it's a good time to catch up with Claudia de Yong, designer for Wyevale Garden Centres and their 'Romance in the Ruins' Show Garden, to see how the final preparations have been coming together.
It's our pleasure to hand over to Claudia...
This past week I have spent a great deal of time driving up and down the country sourcing plants and other elements for the 'Romance in the Ruins' Show Garden, such as the wood for the arbour which will be made on site and lovely hand forged benches.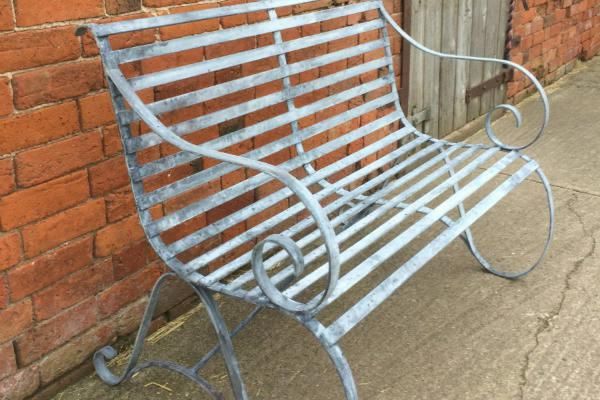 Within the planting plan for the garden, I will be using Roses and Geranium Rozanne (Photo: BBC Gardeners' World Magazine / Sarah Cuttle)
Both of these having been nominated for the Golden Jubilee Plant Award as the most influential plant of the past fifty years as part of the 50th anniversary celebrations of BBC Two's Gardener's World.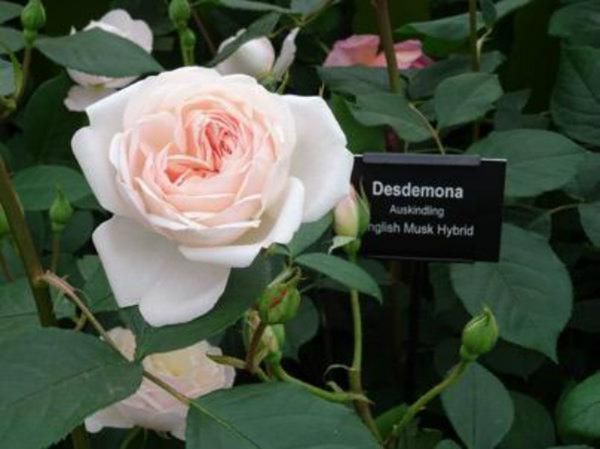 Using plants that attract wildlife to a garden has become more and more popular. But one of the main providers of pollen, shelter and food are in fact trees. In the 'Romance in the Ruins' Show Garden, amongst the various pollen rich perennials, I will be planting various trees as a haven for birds, bees, butterflies and other insects.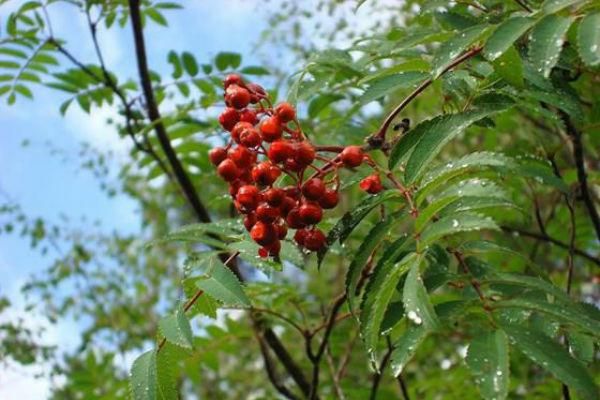 Myth has it that the Sorbus Acuparia, a native tree to the UK commonly known as Mountain Ash, is thought to have magical powers. It was often planted near houses and buildings to ward off misfortune.
But, more than being an attractive tree that lends itself to also being grown as a screen or hedge, it is the rich pollen and nectar produced by it's flowers that bees so love. Caterpillars of moths, like the Welsh Wave, love the leaves and the autumn berries are rich source of food for birds like the Mistle Thrush, Fieldfare, Song Thrush and Redwing.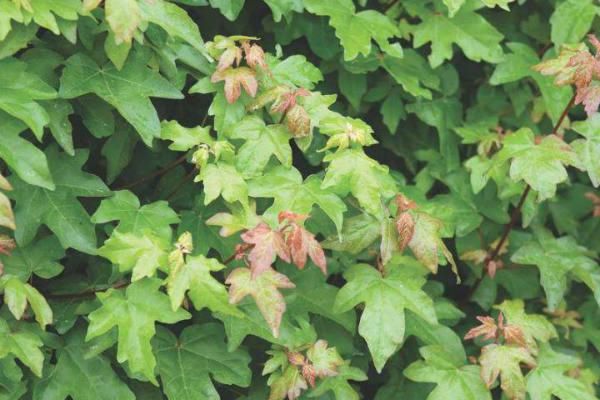 The Field Maple, Acer Campestre is the only native Maple in UK woods. The leaves produce a honey dew for Hairstreak Butterflies to feed on and food for caterpillars of the Maple Prominent Moth. As the tree is so attractive to aphids, it also provides a happy
hunting ground for ladybirds, hoverflies and birds.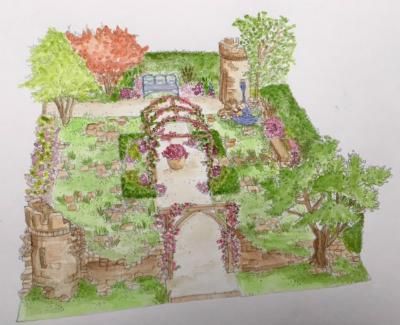 The Garden Journey for Claudia de Yong and the Wyevale Garden Centres' Romance in the Ruins Garden is now in full swing.
Keep tuned for more inspiration from the build up, as the Show Garden takes it's form and goes from paper to reality at BBC Gardeners' World Live!
Read more legs from the #GardenJourney