24 May 2017
Garden Journey - sourcing plants for the Wyevale Garden Centres Show Garden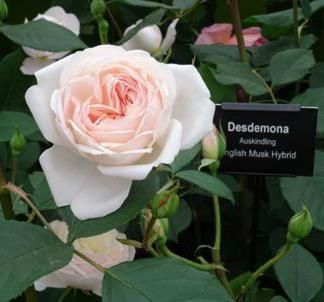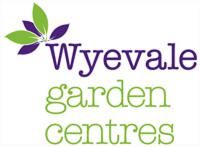 The BBC Gardeners' World Live team have now moved onsite at The NEC, getting the groundwork ready for our fantastic array of Show Gardens. No-one is more excited than Claudia de Yong, designer of the Wyevale Garden Centres 'Romance in the Ruins' Show Garden.
Claudia is sharing the excitement through this series of Garden Journey posts, so you can join her on the ride of a lifetime: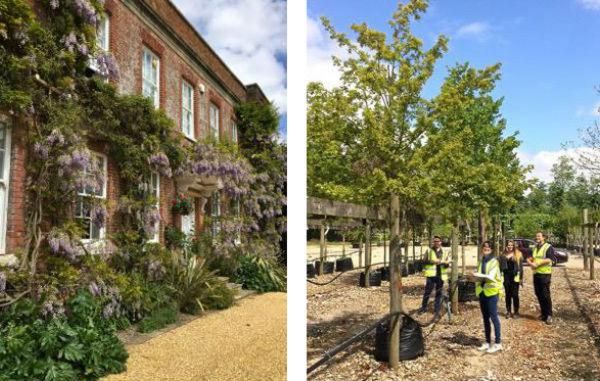 Recently I drove south to meet up with the Wyevale Garden Centre buyers at the fabulous headquarters of Hillier's, in Hampshire. It was a beautiful sunny day and, despite the four hour drive, I was so excited to be choosing the trees to use in the Show Garden.
Not only did we select some great trees, ferns and a few climbers, I was thrilled to see liverwort growing happily in parts of the nursery. Liverwort are part of the stem group from which mosses, hornworts and higher plants evolved making them ideal to use in cracks around the tumble down walls we will be creating.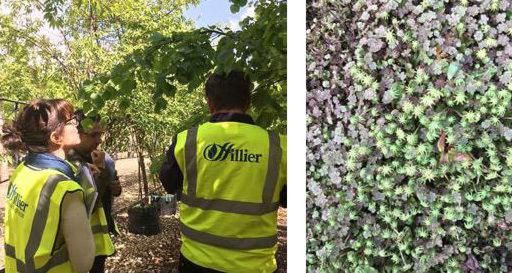 Following the successful tree sourcing trip, we will soon be heading off to choose our perennial and herbaceous plants. Below is a little taster of some of the handmade crafts that have been commissioned for the garden to encourage wildlife.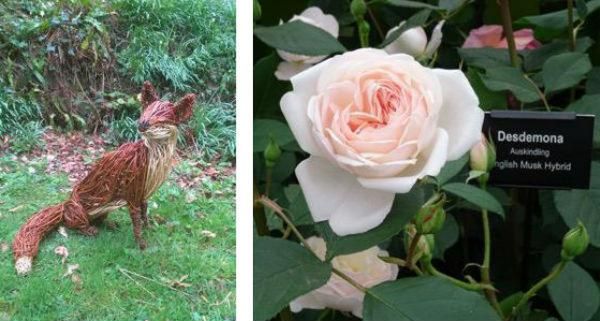 Part of the garden will also feature roses and in particular a long bed of the wonderful David Austin's Desdemona Shrub Rose .This long flowering scented rose produces a flush of peach pink buds which open to white blooms with a hint of pink, and features heavily in their Chelsea Flower Show display.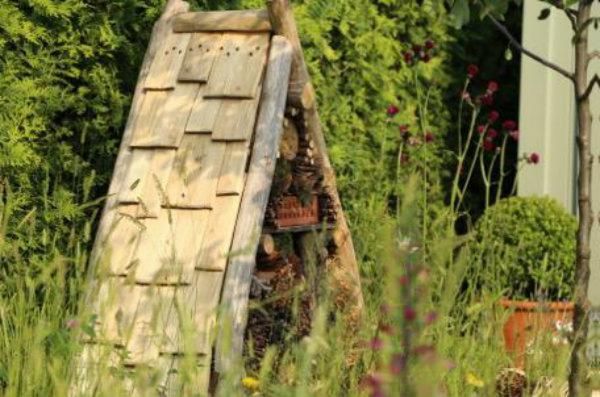 You can see Claudia's incredible Show Garden 'Romance in the Ruins' for Wyevale Garden Centres at BBC Gardeners' World Live, 15-18 June at Birmingham's NEC.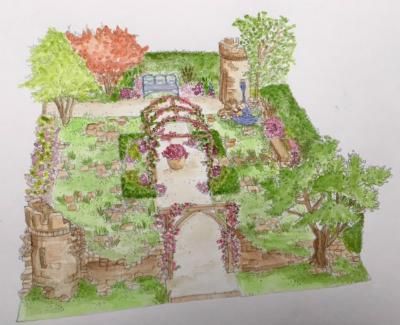 Read more legs from the #GardenJourney