26 Sep 2018
Garden notes: designing a Beautiful Border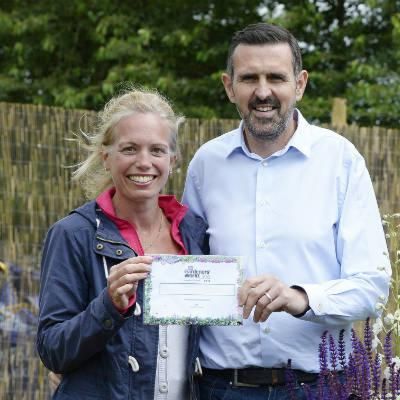 The Beautiful Borders at BBC Gardeners' World Live are an incredible opportunity for keen gardeners, up and coming designers or landscapers to showcase their skills and meet tens of thousands of keen gardeners.
In this blog, Natalie Forkin, designer of two Beautiful Borders in 2018, takes you on a journey from the very start....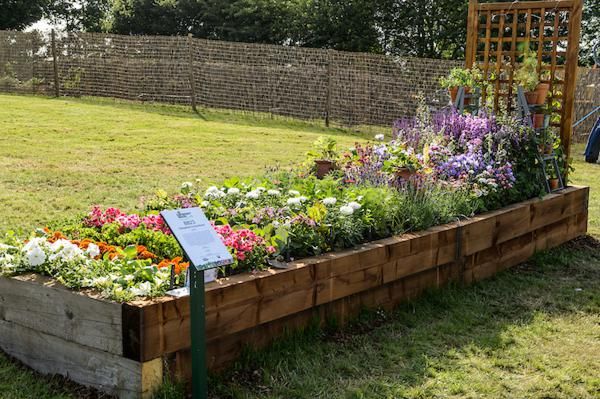 ---
Life Before the Border
What a difference a year makes! Until July 2017 I worked in Marketing for a big food manufacturer. Feeling a bit dissatisfied, I spent some time with a career coach and through that process established that my passion for gardening might be something worth pursuing. I handed in my notice and enrolled on a 10 week Introduction to Garden Design course at Capel Manor College which I just loved, so when I saw the 'Beautiful Border' competition in Gardeners' World Magazine I thought "why not?".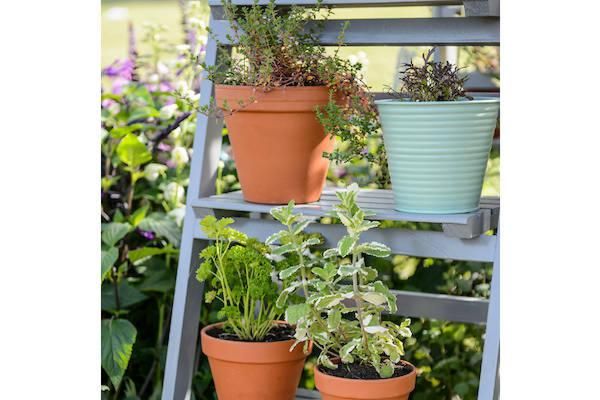 The application
In fact, I thought "why not?" twice and entered 2 designs for the 'small spaces' theme – we've got quite a few shady spots in our garden and I love the way the dappled light highlights all the different greens so I wanted to try to capture that, and we are also lucky enough to have quite a big garden with plenty of space for both flowers and fruit & veg, so I wanted to design a border that enabled the same results but in a much smaller space.
I felt really pleased that I'd entered – an achievement in itself – and so I forgot all about it. Imagine my shock, delight and terror to receive not just one email a couple of weeks later, but two, saying that both of my designs had been selected!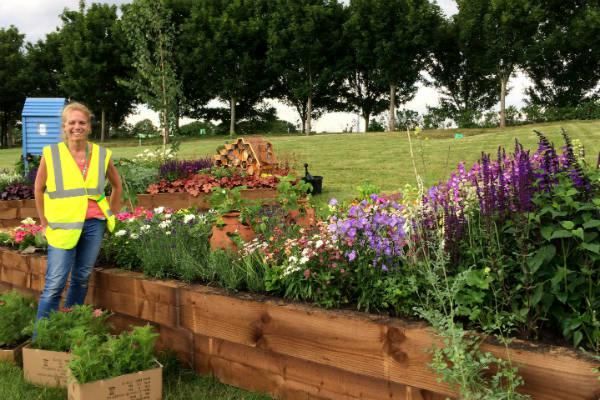 Getting started
From those few emails has grown something that has quite literally taken over my life. As a complete novice, I really don't know what I don't know and it's been a huge learning curve. What was really useful was the early stage site visit to The NEC – lots of information and great to meet the other 'Border-ers'. We were taken through everything from what happens on site, what you need to wear, and all the admin to complete (quite a lot actually!).
The first step was to start sowing the seeds for the veg in my 'Back to your Roots' border. I'm not a plant growing expert at all, so it's been a bit of a roller-coaster – will they grow, will they grow too quickly, will they be ready on time, have slugs invaded the greenhouse…? In the end I grew lots of them, sowed them in batches, and my Dad has grown some back up options too.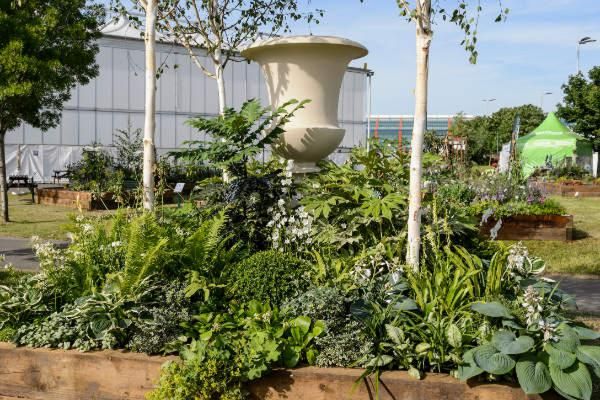 Getting Support
Ayletts Nurseries agreed to sponsor me, and Dennis the plant manager has been amazingly helpful in sourcing plants and looking after them at the Garden Centre – it's been a real treat being able to go 'behind the scenes'. He marked out the borders for me so that we could see how big they actually are, and how many plants I'd need – it's a lot more than I originally thought.
Whilst the plants have been doing their thing, I've been sourcing all the hard landscaping elements - be really careful what you spec in your Border as a nice google image might not actually be possible to get! It now turns out that decent height, aesthetically pleasing, not exorbitantly expensive terracotta strawberry planters are like hen's teeth. And the cute little metal scarecrow can only be sourced in the US and delivered to the US.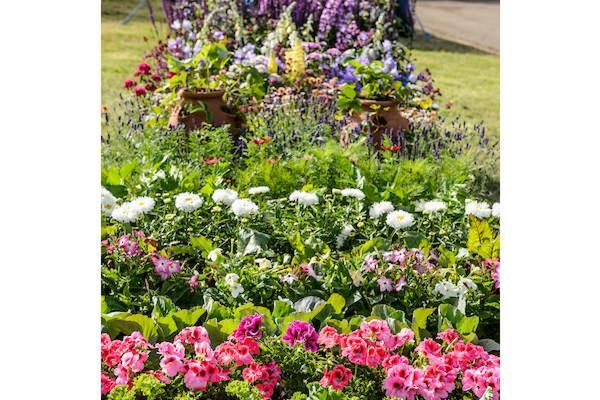 Getting Proactive
What has come has a – sometimes frustrating – surprise is how much time knocking on doors and chasing people up takes. I've managed to get some help and support, but it takes time to find the right people, and you won't always be top of their priority list. I've been lucky enough to have some elements loaned or given to me which also helps manage costs a little – a really learning has been how easily the budget can spiral out of control.
One aspect that I have enjoyed has been doing a bit of low level PR. I set up an Instagram account documenting my journey to GWL and the 'likes' and comments have been really encouraging. I'm liaising with the local paper for some coverage, and it's also worth reaching out to the PR & Marketing Team at River Street Events who are very supportive and helpful.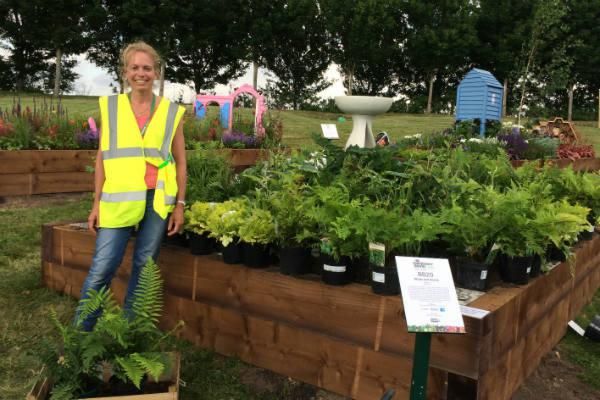 Getting Building
As we get closer to the show, the big focus is logistics – how to get everything up there? In the end I've hired a Luton Van. I've got endless lists with everything I need to take, things I need to remember, things I need to arrange – both for me, and for my family who I'm deserting for a week.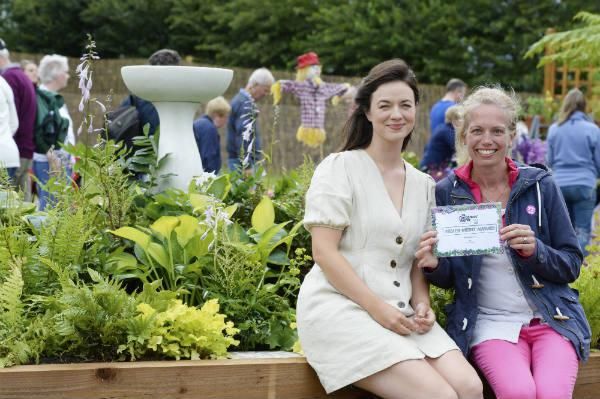 Getting Finished
And then, before you know it, it's the build. There's a great atmosphere at the NEC - it's really exciting to see the show setting up - and a real team spirit with the other 'Border-ers'. It's hard work - we were lucky enough to have hot sunny weather but it makes it more exhausting and watering my plants takes ages. Everything seems to take longer than I thought, and as I had feared I am short of plants for one border - thankfully someone lends me some of their spares. But, progress is made, the plants go in, the veg perk up and not only do I enjoy every second but I start to think I might actually be on my way to creating two Beautiful Borders.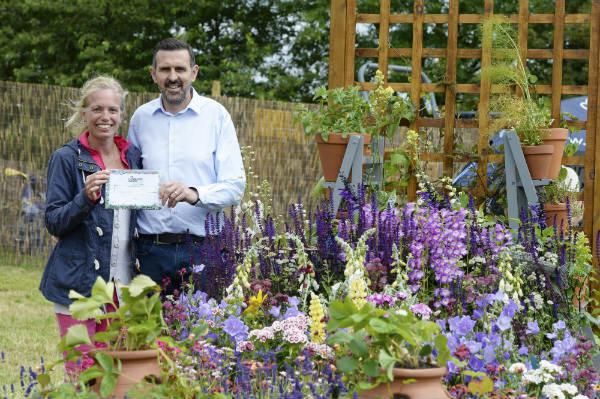 Showtime!
Getting two borders ready for the deadline was a massive challenge, and I was often the first and last one on site, but I loved the whole experience – hard work, physically demanding, hot and sweaty but so rewarding seeing it all come together. And I was delighted to get a Silver Merit for one Border, and a Silver for the other. Even better than that though was the reaction of the visitors. Everyone was so positive and really interested in the Borders, the plants, the ideas that they could take home to their own gardens. During the show I spent a lot of time chatting to those who wanted to find out more, but I also made sure I got out and about and took in the rest of the show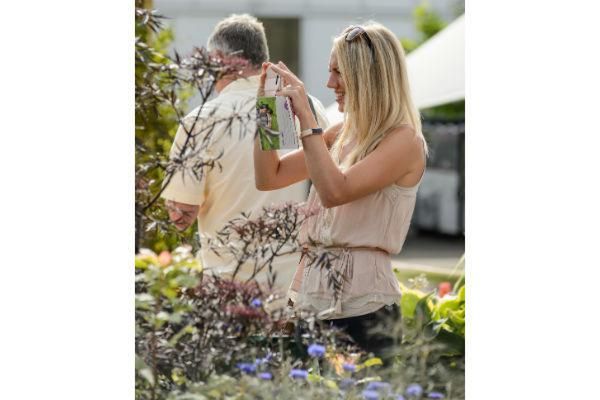 And in a fraction of the time it takes to build two Beautiful Borders, they are both dismantled, plants sold, car loaded to the gunnels, and the Borders back to being just sleepers and soil. It's such a full on week and I loved every minute. Now that it's all over, it's starting to feel like a distant dream. Such a superb experience – a real experience of a lifetime – and one that I will always be very proud of.
---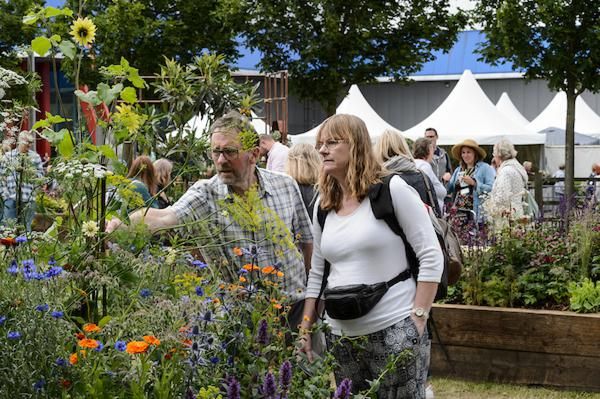 If you're interested in taking part in the Beautiful Borders in 2019, or know someone that you think might be, download the application form today! Applications close in January 2019.