22 Jan 2019
Getting ever-more creative with indoor plants - 2019 gardening trend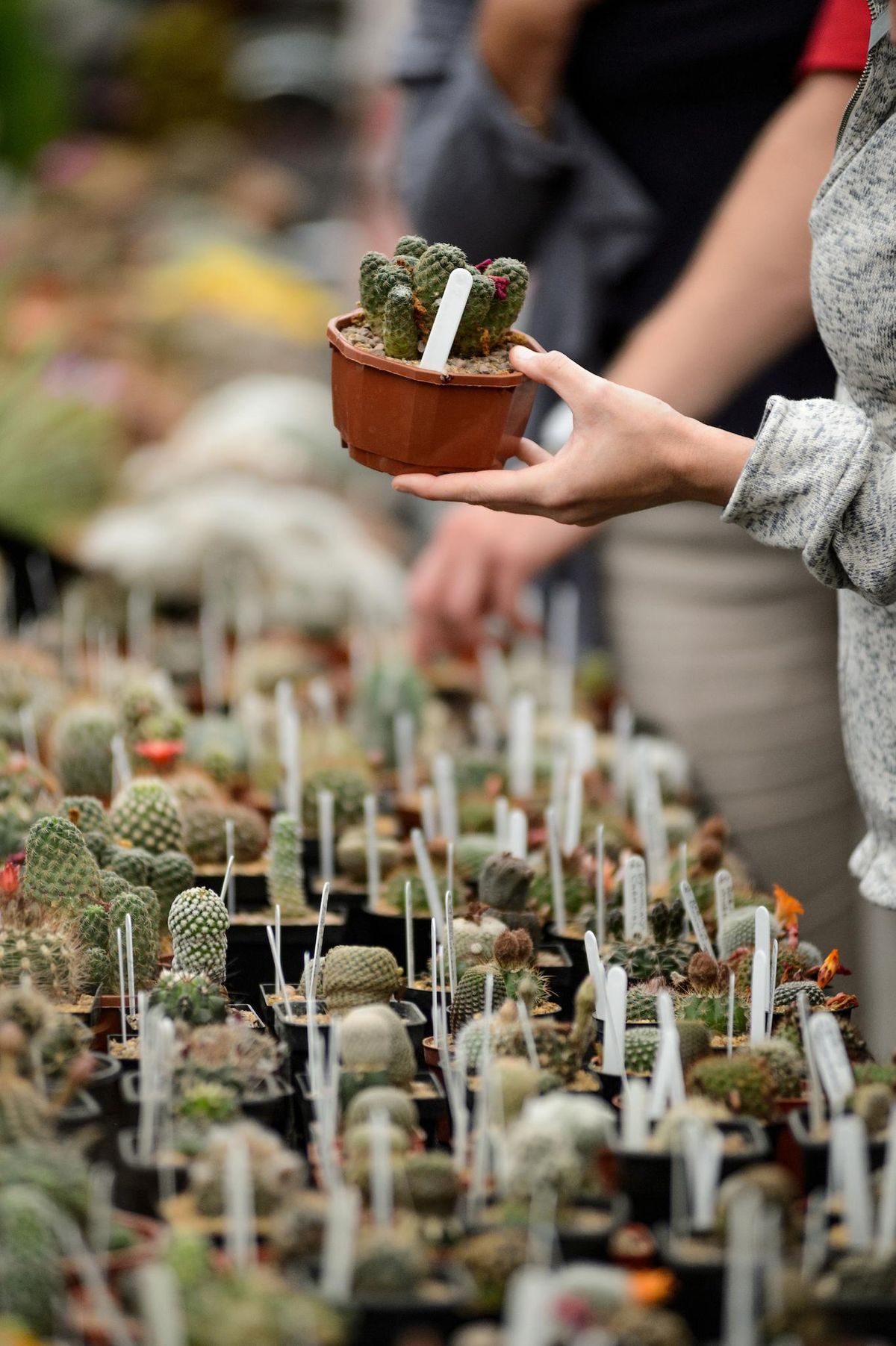 Houseplants continue to take the country by storm, one shelf at a time, and the trend continues to grow. As with everything, as it grows it morphs and develops so for 2019 we predict increased confidence, creativity and experimentation – houseplants are not just for a shelf! Not only do houseplants add to the look and feel of your home, but we could wax lyrical about their health and well-being benefits, thanks to their detox properties of air purification and oxygen production.
Think hanging pots with fronds trailing across curtain poles.
Think air plants suspended in beautiful glass globes.
Think Moss Balls floating abstractly in large bowl.
Think carnivorous plants adding to the urban jungle.
Our Floral Marquee at BBC Gardeners' World Live is awash with plants, including many nurseries specialising in plants for indoors.
---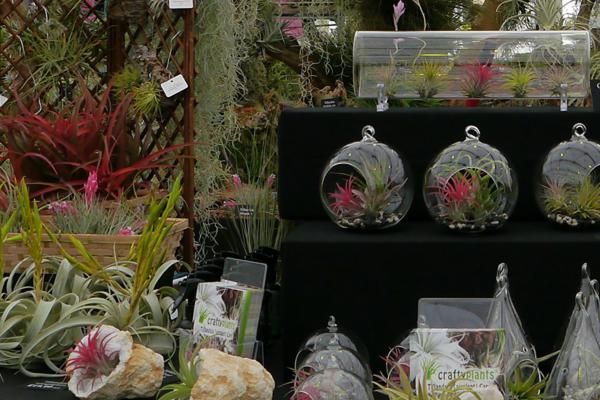 Crafty Plants
Crafty Plants specialist in Tillandsia, also known as Air Plants, with a wide variety of sizes, shapes and colours available. If you're looking to buy a great, easy to care for houseplant – Tillandsias, also known as tilly's are an unusual member of the bromeliad family that could be ideal. Unlike most plants, air plants don't require pots or soil to grow, they're perfectly happy growing on just about anything. Crafty Plants' wide range of nursery grown air plants are available to buy online direct from our nursery or from their stand in the Floral Marquee at BBC Gardeners' World Live 2019!
Buy from Crafty Plants' online air plant shop >
---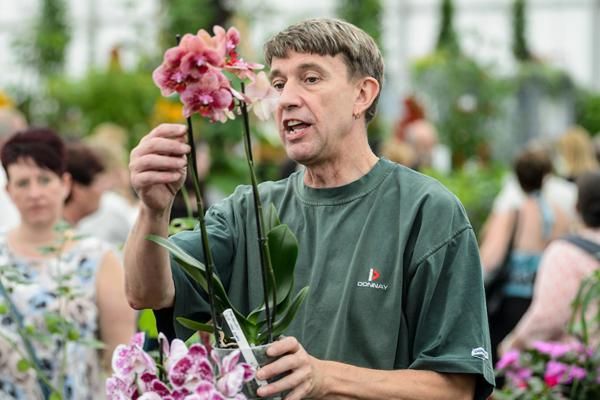 Lawrence Hobbs Orchids
Now celebrating over 30 years as a nursery, Laurence Hobbs Orchids Ltd have been established in Sussex since 1987. Managing Director, Laurence Hobbs, gained an honours degree in plant biology and worked for several years at Stonehurst Orchid Nursery before setting up his own business as an orchid grower. Lawrence Hobbs Orchids are longstanding exhibitors at BBC Gardeners' World Live, giving information talks successful orchid growing on the Demo Bench, and achieving top awards every year.

Find out more about Lawrence Hobbs Orchids >
---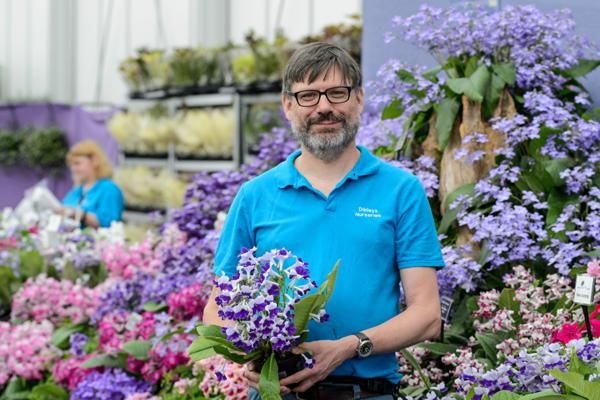 Dibleys Nurseries (stand FM2)
Dibleys Nurseries are specialist growers of Streptocarpus and other houseplants, with numerous Gold Medals from BBC Gardeners' World Live and Chelsea Flower Show under their belts! Particularly well known for their award winning streptocarpus and begonias, you'll find their display awash with colour in the Floral Marquee.

Shop for houseplants from Dibleys Nurseries here >
---
Hampshire carnivorous (stand FM68)
Hampshire Carnivorous Plants stock the widest range of quality carnivorous plants available in the UK for the beginner to the keen collector. Sundry items, books and compost also available. They've been exhibiting at BBC Gardeners' World Live for many, many years, regularly winning a Gold Medal for their high-quality display.

Buy Carnivorous plants online here >
---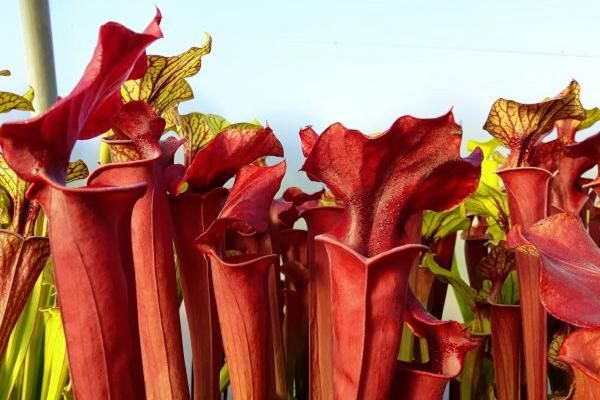 Wack's wicked plants (stand FM82)

Small, North-Yorkshire based, nursery, growing, display and selling Carnivorous Plants at Shows and Fairs. They started as a backyard nursery in Knaresborough, and moved to the beautiful village of Scampston in 2015 to grow the nursery. They also sell compost, pots and other sundries, in their online shop.

Shop from Wack's Wicked Plants online >

---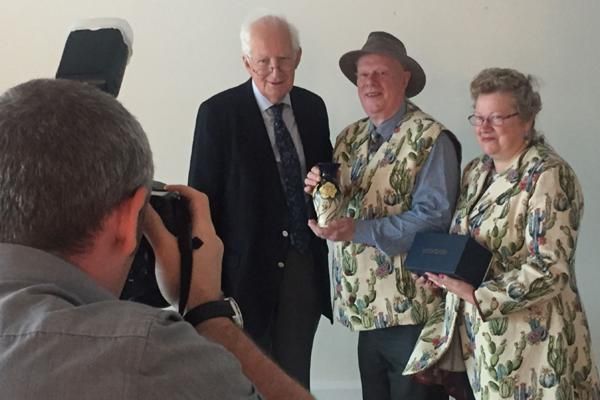 Craig House Cacti
Craig House Cacti return for another fantastic year. Run by Stan Griffin, with over fifty years of growing cacti and other succulents, along with Vicki Newman, who enjoys educating and informing others on how to grow and enjoy these plants. Together they offer a large number of different varieties and can provide small plants to large mature specimens.
Pictured, Stan and Vicki receive their Moorcroft vase in 2018 to celebrate 25 years of exhibiting at BBC Gardeners' World Live!
Find out more about Craig House Cacti here >
---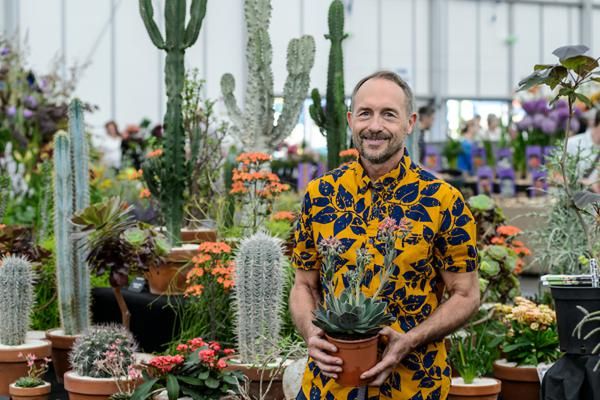 Foster's Exotic & Unusual Plants
Selling a fantastic array of cacti and other exotics in the Floral Marquee, that add a touch of the exotic to your home.
---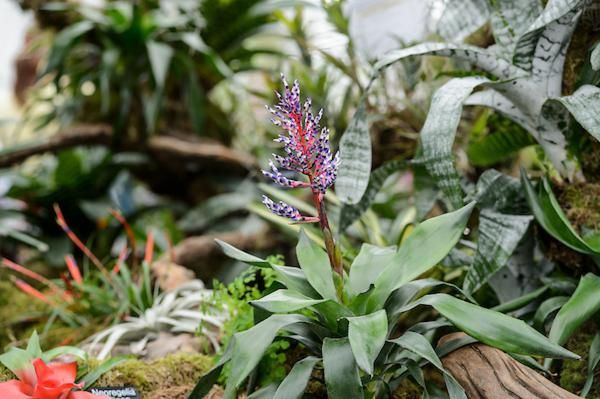 Every Picture Tells a Story
Every Picture Tells a Story is an established nursery that concentrates on the Bromeliad family of plants with a collection displayed across the country at flower and garden shows, winning numerous medals and awards including a prestigious Platinum Award for their Floral Marquee display at BBC Gardeners' World Live 2019.
The team offer advice on care and propagation and are National Collection Holders.
Shop for air plants online with Every Picture Tells a Story >
---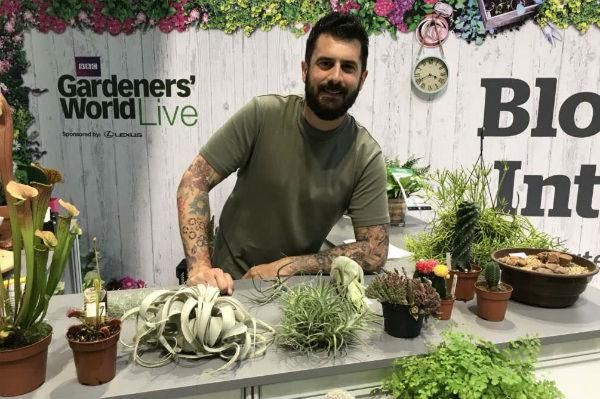 Tips for growing weird & wacky houseplants
If you want to up your indoor gardening game, check out our fantastic article with Michael Perry (Mr Plant Geek) with his top tips for growing weird & wacky Indoor plants!
Get weird and wacky with Michael Perry (Mr Plant Geek) >
---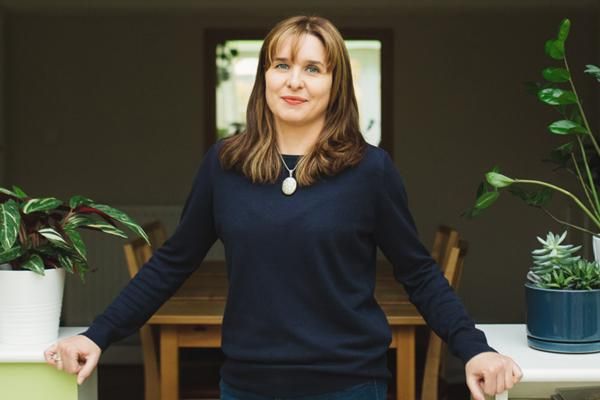 For even more ideas for houseplants, take a look at our 'Get the look – Houseplant Edition' blog by guest editor Jane Perrone (presenter of the popular On The Ledge podcast) who featured on our Blooming Interiors Stage in 2018.
Jane Perrone's 'Get The look, Houseplant Edition' >
---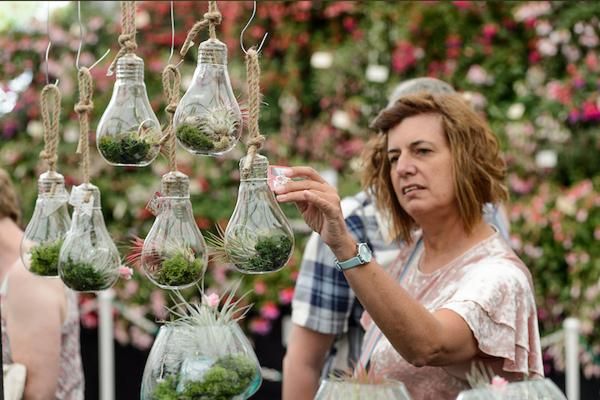 With a day out at BBC Gardeners' World Live you can explore these, and many more, to gain inspiration for your garden - both indoors and out.
Book tickets today or sign up to our newsletter for gardening inspiration straight to your inbox.
---
Get your garden bang up to date with our gardening trends for 2019
Gardening trends 2019 overview
Tech in the garden - gardening 2019 trend
Products to make gardening easier - gardening 2019 trend
Homegrown teams - gardening 2019 trend
Living coral - colour of the year 2019