07 Jan 2020
Grapevines - plant of the month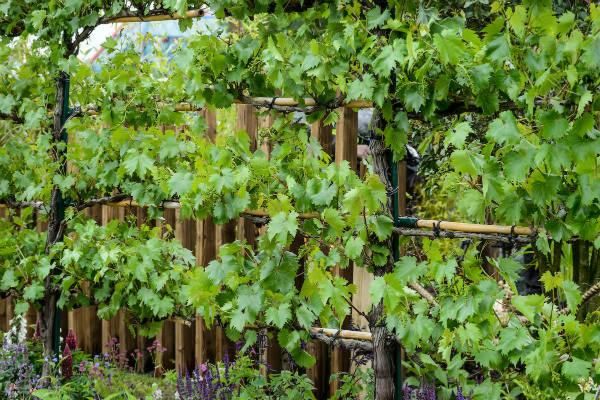 A grapevine (Vitis vinifera) can be a fantastic addition to a garden, covering walls or fences with lush foliage and producing tasty fruit.
For those with limited space, an espalier vine can be especially effective, as seen in the Home Solutions by John Lewis Garden, which won a Gold Award at BBC Gardeners' World Live 2019 (pictured).
For expert advice, head to gardenersworld.com for Monty Don's short 'how-to' video on growing grapevines. In the video, Monty recommends Vitis 'Poloske Muscat' (green) and Vitis 'Muscat Bleau' (purple) as top choices for disease resistance and suitability for growing outdoors.
You can shop online for Vitis labrusca 'Isabella' - Strawberry Grape (light blue) and Vitis labrusca 'Concord' - Fox Grapevine (dark blue) from BBC Gardeners' World Live regulars, Jurassic Plants. Head to the Floral Marquee at BBC Gardeners' World Live in June 2020 to find Wales-based Jurassic Plants, who propagate all of their own stock in the UK. Shop now >
---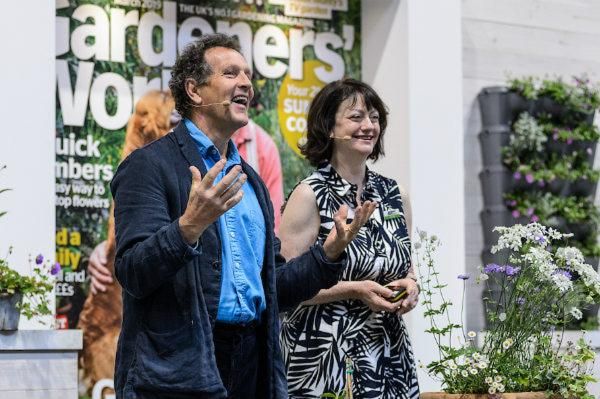 Join us at BBC Gardeners' World Live for even more indispensable growing advice and the opportunity to shop for a truly superb range of plants.
And for more tips and inspiration direct to your inbox...
---