21 May 2018
Great gardens and marvellous music at BBC Gardeners' World Live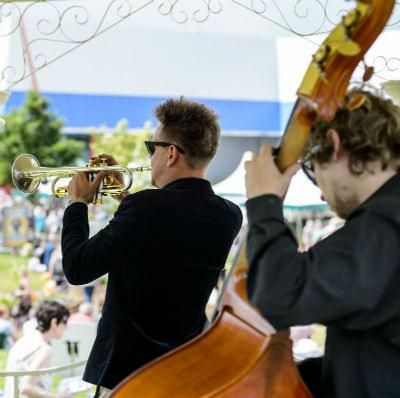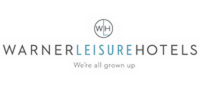 Gardens are places for entertainment and enjoyment, so it's fitting to have a line-up of foot-tapping music to enjoy as you stroll through the Show Gardens at BBC Gardeners' World Live.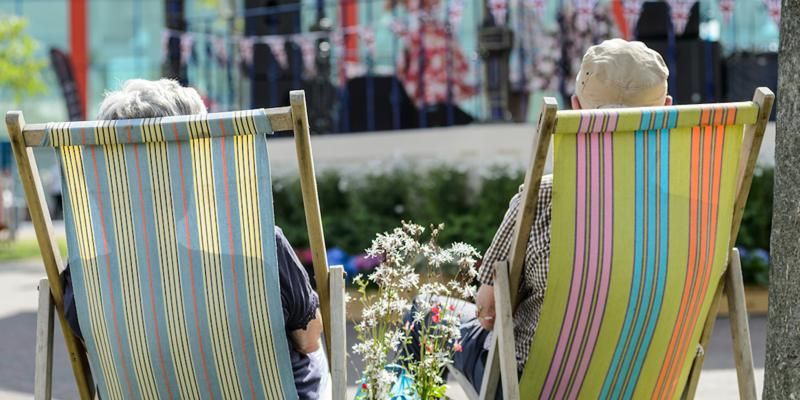 The BBC Gardeners' World Live bandstand line-up, provided by Warner Leisure Hotels, includes a plethora of styles and genres. From country to musical theatre & film, 80s to Motown there'll be something to get you into your groove!
---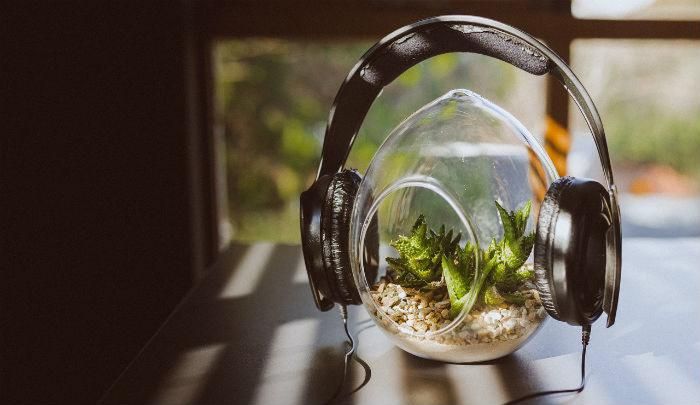 WHAT THE GARDENING GURUS ARE LISTENING TO
With music on the mind, we asked a selection of the top gardeners that grace the expert line-up at BBC Gardeners' World Live 2018 to share their favourite tunes to enjoy in their gardens.
James Alexander-Sinclair
"When I was a landscaper we used to play Wagner's Ride of the Valkyries very loudly when unloading lorries. Very energetic although the neighbours sometimes thought us a bit weird! My favourite album for weeding is anything by Bob Marley or Aretha Franklin."
Adam Frost
Adam's ultimate tracks to garden to would be the aptly titled Beautiful Day by U2, and Sweet Pea by Paul Weller.
Lee Connolly aka the Skinny Jean Gardener
"While in the garden I really enjoy listening to John Mayer - 3x5, which reminds me that sometimes instead of getting the camera out, it's better to just enjoy the moment for what it is."
Annabelle, Life at No.27
"A mix of those I like to listen to when I'm outside pottering/dancing about my garden include John Denver's 'The Garden Song', 'Lotus Flower' by Tokio Myers, 'Paradise' by George Ezra and Belinda Carlisle's 80s anthem 'Heaven Is A Place On Earth'.
Matt Biggs
Host of the Blooming Interiors stage, Matt digs the Mock Turtles 'Can you dig it' as well as 'Sally Cinnamon' by the Stone Roses.
Alan Titchmarsh
Why choose a couple of songs when you can create an entire CD! 'The Glorious Garden' is a collection of brand new compositions inspired by poems written by renowned gardener Alan Titchmarsh.
These gardening experts, and many many more, will be be waxing lyrical about gardens and gardening (not their musical taste) on stage at the show in June!
---
BANDSTAND HIGHLIGHTS, PROVIDED BY WARNER LEISURE HOTELS
The Warner Leisure Hotel bandstand entertainment at BBC Gardeners' World Live will get you dancing amongst the gardens whilst you experience a taster of what you can enjoy on a Warner break.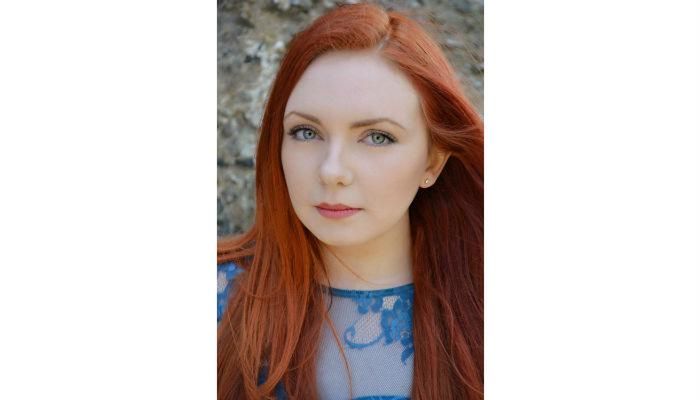 Emilie Garner is a classically trained vocalist who started singing and training when she was just 9 years old. While taking lessons and exams in classical singing she performed in musicals and at Open Mic Nights with friends and family - this is where she discovered a love of country, folk and acapella singing - just the start of a love affair with many genres. During her GCSEs and A-Levels Emilie joined a travelling performance group joining friends in a series of tight-harmony pop, rock and 40s gigs around the UK and Europe. She's currently working as Lead Vocalist with the Blackjacks.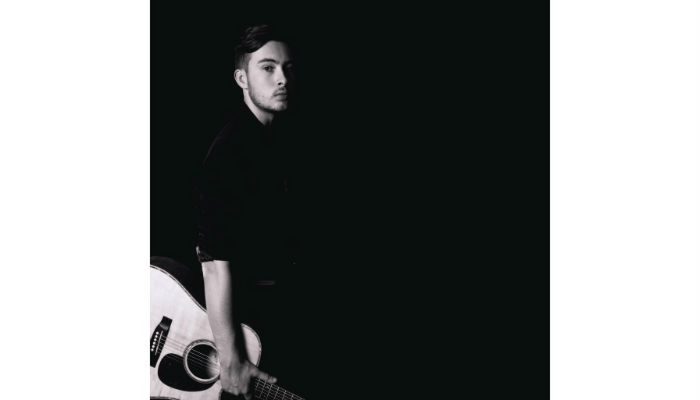 Callum Wright is a Singer/Songwriter receiving rave reviews from the professional music industry. With years of experience gigging at venues across the UK, Callum is no stranger to the spotlight. His set takes influences from John Mayer, Ed Sheeran, James Bay, Kings Of Leon, The Killers, Jimi Hendrix, Justin Bieber, Mc Fly, Bill Withers and many, many more... Including his own respected original material. With talent guaranteed to set a great atmosphere and have you singing along.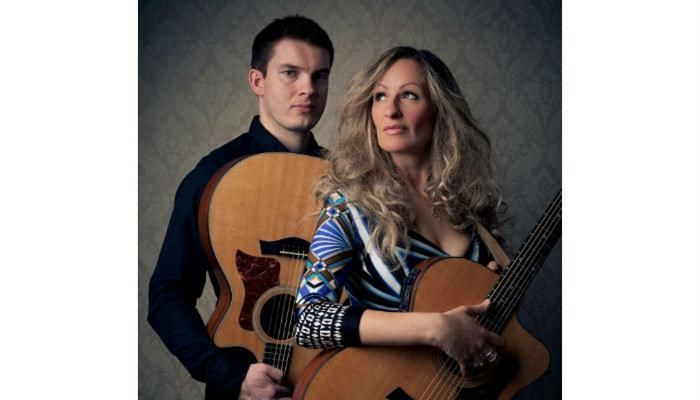 Plan C are a legendary acoustic & vocal duo, whose unique & sassy arrangements of popular songs from throughout the decades never fails to captivate any audience, making for compelling listening.
Plus many more on the bandstand line-up, including:
The Blackjacks - Andrew Morgan & Alan Wood
Plan C – Sarah Miller & Dan Machin
Kate Armstrong
Drew Scarle
Iain Hunt
Evah Morgan
Steven Johnson
---
WHAT YOU MIGHT FIND ON A HOLIDAY WITH WARNER LEISURE HOTELS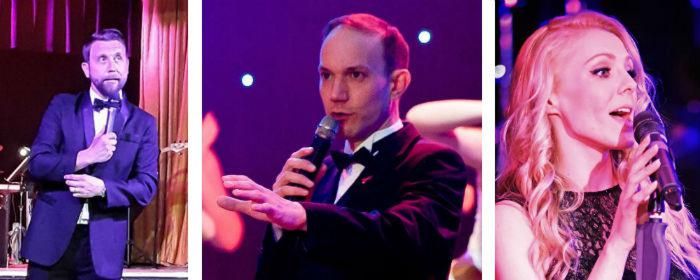 Top class entertainment
With a holiday at a Warner Hotel, you can laugh, dance and party the night away in the late lounges, while the entertainment teams shower you with comedy, music and dancing. From pre-dinner cabaret and fabulous shows to late night discos and spotlight sets, evenings at Warner take some beating. Prepare to be dazzled by some of the best live bands, tributes, comedians and showbiz star names.
Lively and Late
At Warner hotels, you'll find live music on every night performed by great bands, singers and more - it's no wonder these breaks feel like a party from start to finish.
Choose from full-on festivals and sounds of the 60s and 70s to Top Tribute Party and Vegas themed breaks. It's all grown up and very relaxed; there's no bingo, no formal evening dancing – just a great boogie and footloose fun on the dance floor!
Find out more about a Warner break >
---
Book tickets to BBC Gardeners' World Live today and look forward to a summer day out packed with entertainment, inspirational Show Gardens, top garden shopping, and the nations favourite experts.
Or for more gardening ideas direct to your inbox
Sign up to our inspiration-packed newsletter >
---