24 Feb 2020
Lemon Pancake Gateau recipe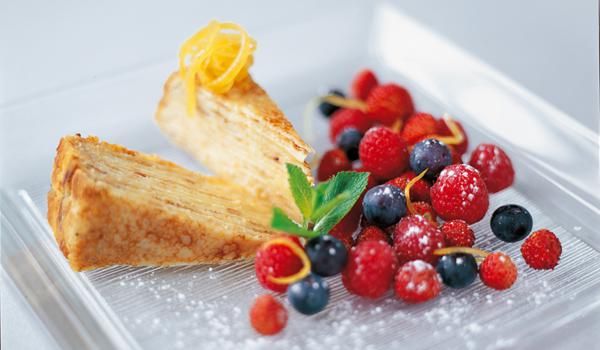 Don't let the pancakes take all the credit on Pancake Day - grow your own lemons and let the often-overlooked partner take centre stage for once!
We've got you the very best growing tips for citrus plants from our resident expert Matt Biggs, famous gardening author and voice on Radio Four's Gardeners' Question Time.
To ensure your pancakes are as show-stoppingly brilliant as your lemons, try Michel Roux Jr's mouth-watering Lemon Pancake Gâteau recipe. You can see Michel at the BBC Good Food Show Summer in 2020 (all BBC Gardeners' World Live tickets include free entry).
---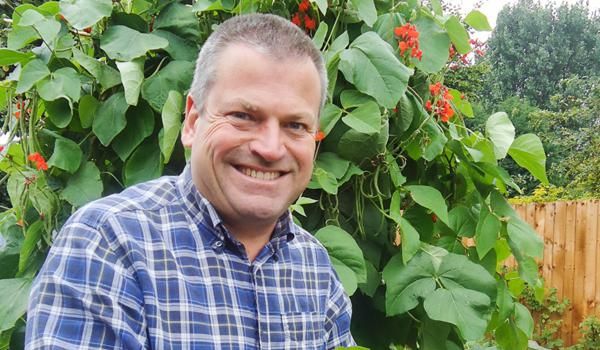 Matt Biggs, top expert at BBC Gardeners' World Live, shares his tips for growing lemons in the British climate:
Keep your citrus plants outdoors in shelter and sunshine in summer. Be sure to move them into a light garden room, greenhouse or conservatory before the first frosts in autumn.
'Four Seasons', 'Eureka' and 'Meyers' are all reliable varieties. You only need one plant to produce fruit and there will be flowers and fruit on a single plant.
Water with tepid rainwater or soft water.
Citrus are hungry plants, feed regularly during active growth.
Mist plants daily with soft tepid water.
Check daily for pests and diseases, particularly mealybug, scale and aphids.
The best way to store fruit is to leave them on the plant!
---
Michel Roux Jr's Lemon Pancake Gâteau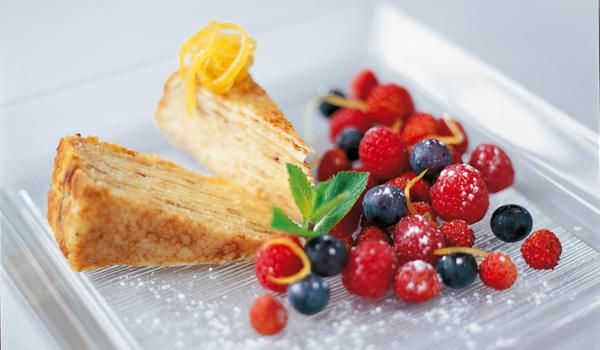 Photo credit: Tara Fisher
Serves 8
2 eggs
125g unbleached white flour
80g wholemeal flour
500ml milk
Pinch of salt
Grated zest of 2 lemons
Vegetable oil
Fresh berries, to serve
For the Lemon Butter
3 eggs
Juice and grated zest of 3 lemons
160g caster sugar
75g butter
Method
To make the pancakes, mix the eggs into the flours with a whisk, then add the milk gradually to avoid any lumps. Finally, mix in the salt and lemon zest and leave the batter to rest for 1 hour.
Add a smear of vegetable oil to a non-stick pan and cook the pancakes. They should be very thin and well cooked, almost dry.
For the Lemon Butter
Whisk the eggs, sugar, lemon juice and zest together in a saucepan. Place over a medium heat and stir continuously until the mixture thickens. Do not boil. Pass the mixture through a fine sieve, then whisk in the butter, cut into small pieces. Cover and leave to cool.
Preheat the oven to 200°C/ Gas 6. Line the base of a round, non-stick cake tin, about the same diameter as the pancakes, with greaseproof paper. Place a pancake in the tin followed by a thin layer of the lemon butter.
Repeat the layers until all the pancakes and lemon butter have been used. Cover with greaseproof paper and bake in the oven for 20 minutes. Leave to cool in the tin, then cut into slices when cold and serve with fresh berries. If you like, decorate with mint and orange zest.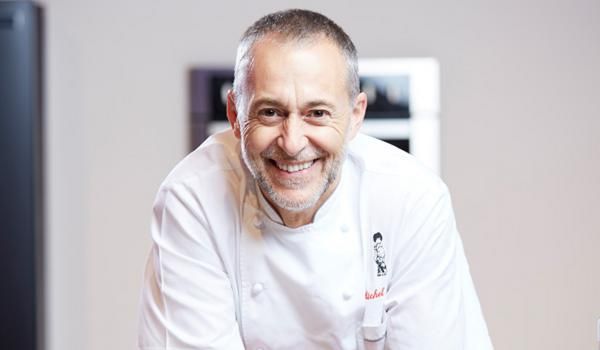 ---
Michel Roux Jr will be at the BBC Good Food Show Summer on Saturday 20 June 2020 - and you get free entry to this show with your BBC Gardeners' World Live tickets! Look out for the BBC Good Food Stage timetable and plan it into your day out!
Book BBC Gardeners' World Live tickets today >
For more top growing tips and recipe inspiration straight to your inbox
---