14 Jun 2019
Mark Lane's Top 10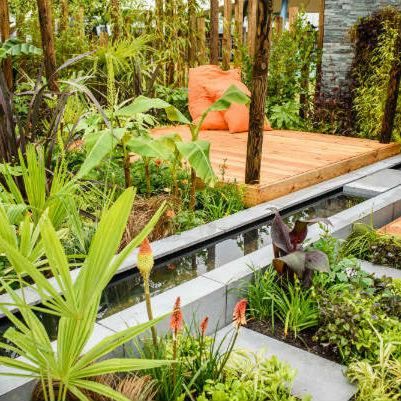 We asked Mark Lane, presenter on BBC Two's Gardeners' World for his highlights at the Show.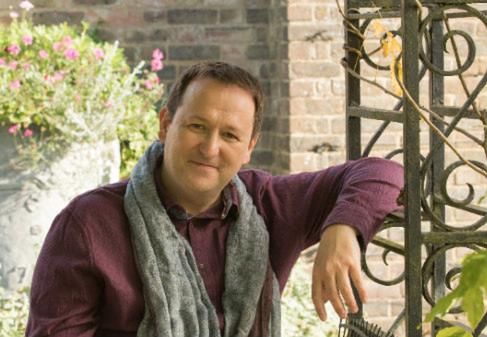 From reflective pools to upcycled rills, Digitalis 'Firebird' to tropical planting styles using everyday plants, find out the details, plants and features that caught Mark's expert eye.
---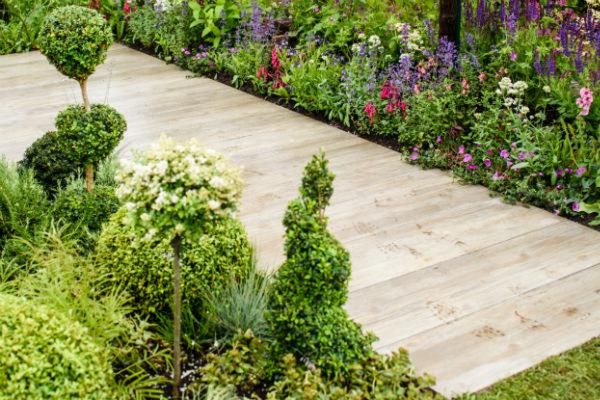 Wood-effect porcelain paving
As seen here in the Home Solutions by John Lewis Garden, this style of paving is seriously hard wearing, with none of the fuss of wooden decking. It's warm and welcoming, with a subtle patina.
---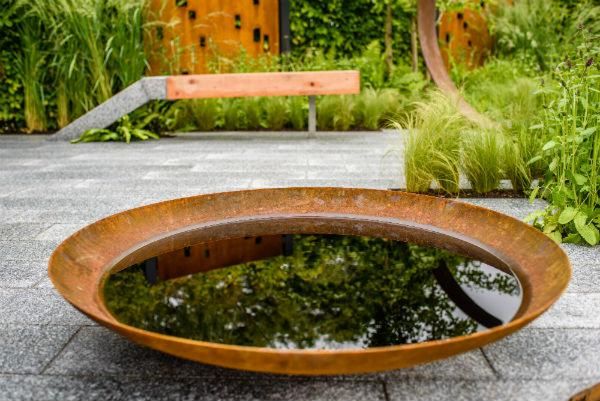 Reflective pools
A visitor favourite was this dark pool in DesignIt's 'High Line' garden in APL Avenue. The rust-coloured circular dish mirrored the impressive circular archway that featured centrally in the design. The dark reflecting surface adds another dimension to the garden.
---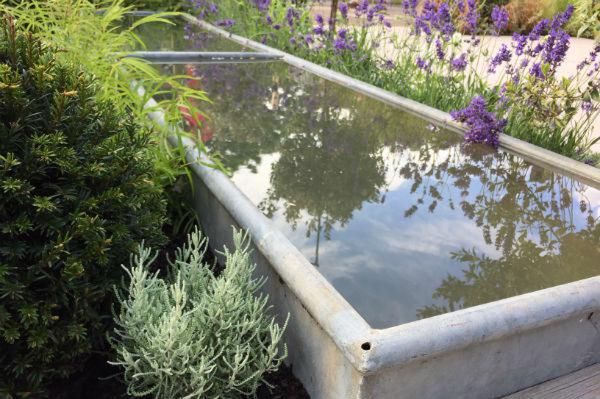 Upcycled metal containers
The Home Solutions by John Lewis Garden used old farmyard water troughs in the style of a rill, a fantastic short cut to creating a stunning formal layout. At the opposite end of the scale, the old metal baths used as rustic planters in the Dahlia Allotment Garden are a fantastic way of creating large containers for your garden.
---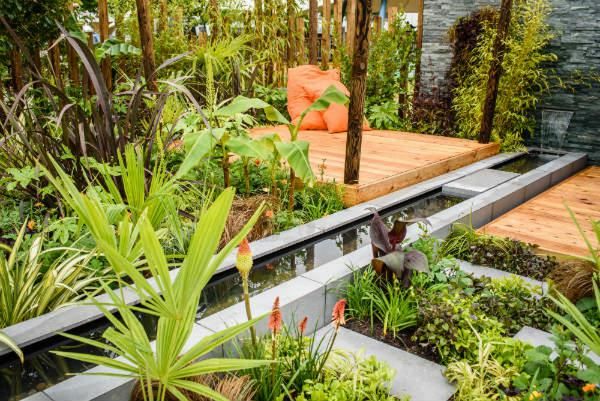 Tropical looking planting using everyday plants
The Creative Roots team managed to create a tropical paradise by careful plant selection in their' Harborne Botanics' Garden in APL Avenue. Everything in this garden is appropriate for growing in the British climate. By choosing hot oranges and exotic looking foliage plants, you can step out of your backdoor, straight into the jungle!
---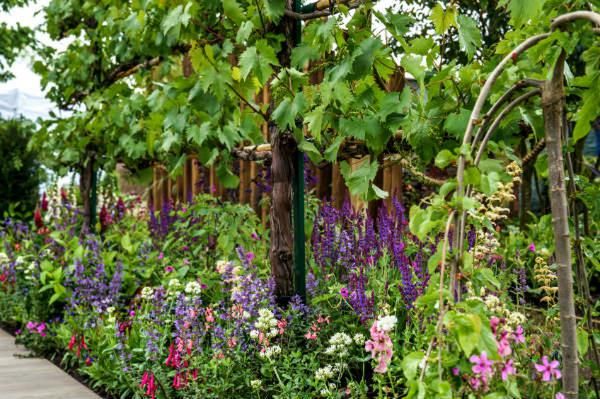 Trained 'espaliered' hops as a decorative boundary
A boundary line need not be hard and solid, try using espalier grown trees, hops or vines to add softness around the edges. This example, in the Home Solutions by John Lewis Garden, is softened further with luscious planting of various heights including a gorgeous deep purple salvia.
---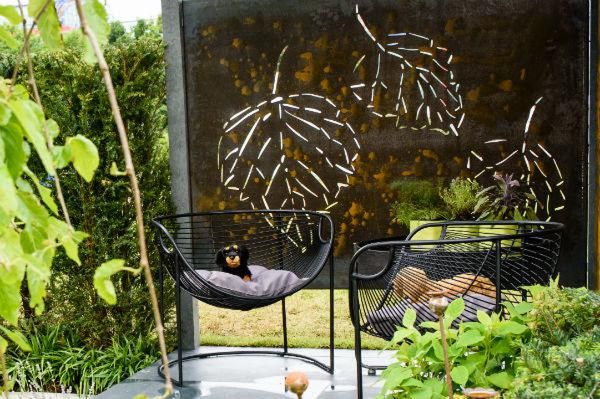 Decorative etched metal panels as dividers and as a feature
Perfect for creating a focal point, breaking up a space, or even obstructing a disliked view, these etched panels are ideal. The etching allows light to pass through, and a glimpse of what lies beyond, adding intrigue and depth. Here they've been used as a boundary in the Gold Award winning 'Here We Go Round the Mulberry Bush' Showcase garden.
---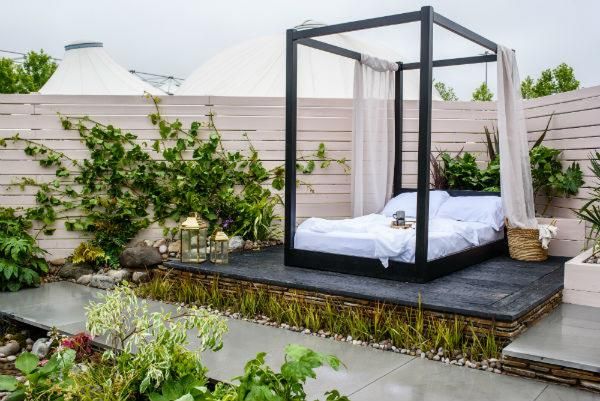 The concept of the outdoor room
We've all heard of the outside room, but the Timotay Landscapes take it to a whole new level in their '
A Glimpse of South East Asia'
Garden in APL Avenue. Complete with four-poster bed, and rustic hammock, there's a whole lot of relaxing to be done in this garden!
---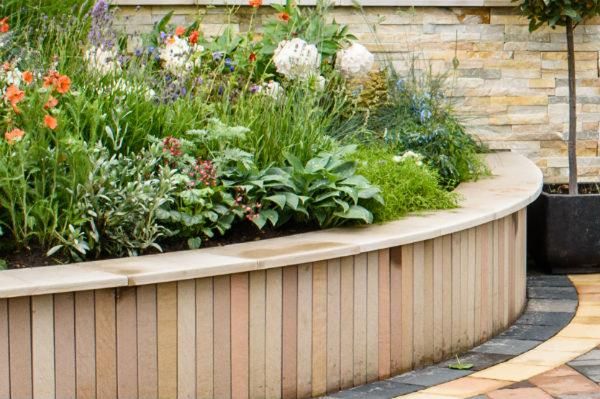 Use of vertical cut/linear paving as decorative wall finish to raised planters
Think outside the raised bed! By using narrow linear paving as a vertical wall, you can get real flexibility in the shape of the raised bed. Seen here in the Marshalls Front Garden at BBC Gardeners' World Live 2019.
---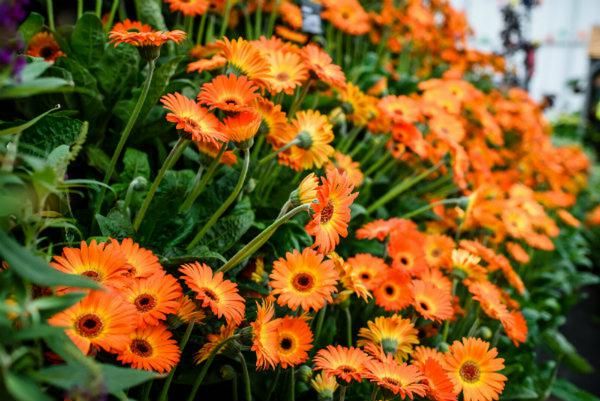 Garvinea 'Sweet Sunset' the Garden Gerbera
For a day when the sun's reluctant to break through the clouds, there's still the Garvinea! it's bright and cheerful blooms are enough to brighten any day. Taking up a whole side of the main Plant Pyramid, you need your sunglasses!
---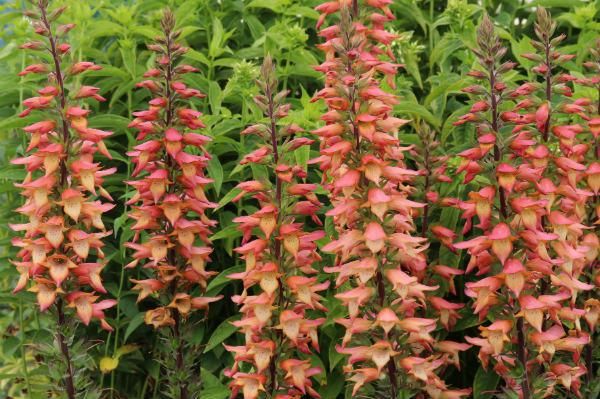 Digitalis x valinii ' Firebird'
Introduced by Hardy's Cottage Garden Plants, this new foxglove has proven so popular that all stock has gone until 2020! Hardy, bold and architectural it's also a bee magnet. Firebird claimed second place in the RHS Chelsea Flower Show Plant of the Year competition.
---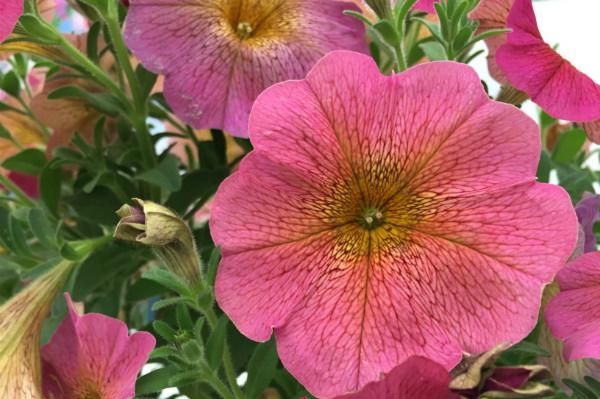 Petchoa BeautiCal
Featuring on the monumental Plant Pyramids in 2019, this Petunia has been tipped off as one of the must-haves of the new introductions. It's ideal for containers and hanging baskets, is weather and rain tolerant, has large flowers and is available in a vast range of colours. Shown here is 'Sunray'.
---
You can find inspiration like this every year at BBC Gardeners' World Live, and get it straight to your inbox in our newsletter.
---