10 Sep 2019
Michael Caines' Ratatouille with homegrown aubergine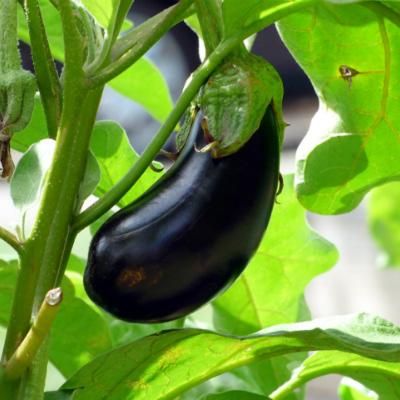 Ratatouille is a mighty recipe for gardeners in late summer and early autumn as you can pack in a glut of homegrown veg and herbs.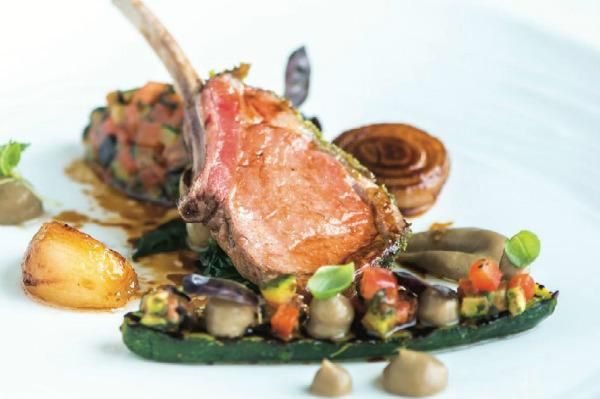 Rustle up a first-class version of the dish with this recipe from Michael Caines MBE (chef/patron at Lympstone Manor), as demonstrated live on stage at the BBC Good Food Show Summer in June 2019. Michael served up his ratatouille with a rack of lamb and fondant potatoes. You can find the full recipe in your showguide.
But first, some tip tips to help you grow your own aubergines successfully...
---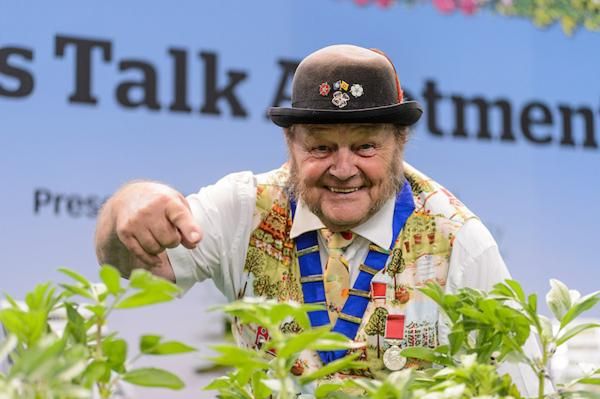 TIPS FROM THE VEG PATCH
Our friends at the National Allotment Society, sponsors of the Let's Talk Allotments area at the show back in June, have shared some top tips for growing your own aubergines (Solanum melongena):
Aubergines like it warm, so benefit from a greenhouse or polytunnel
In Feb/March, sow seeds in pots/trays of seed compost When large enough to handle prick our seedlings into 9cm pots of fresh potting compost. Set the large seed leaves just at the surface of the compost.
Keep repotting until you reach a 30cm pot or have 2 plants per growbag
When 30cms tall, pinch out the growing tip out to encourage side branches
Once started to flower, feed weekly with a high-potash fertiliser and mist fruits with water to encourage fruit set.
Once a flower is pollinated and has set fruit, remove all other flowers as they appear.
Be cruel to be kind, alow just four branches and one fruit per branch.
Don't forget to support the plant with a strong cane and pick the fruit before the skin loses its gloss (a sign of over-ripeness)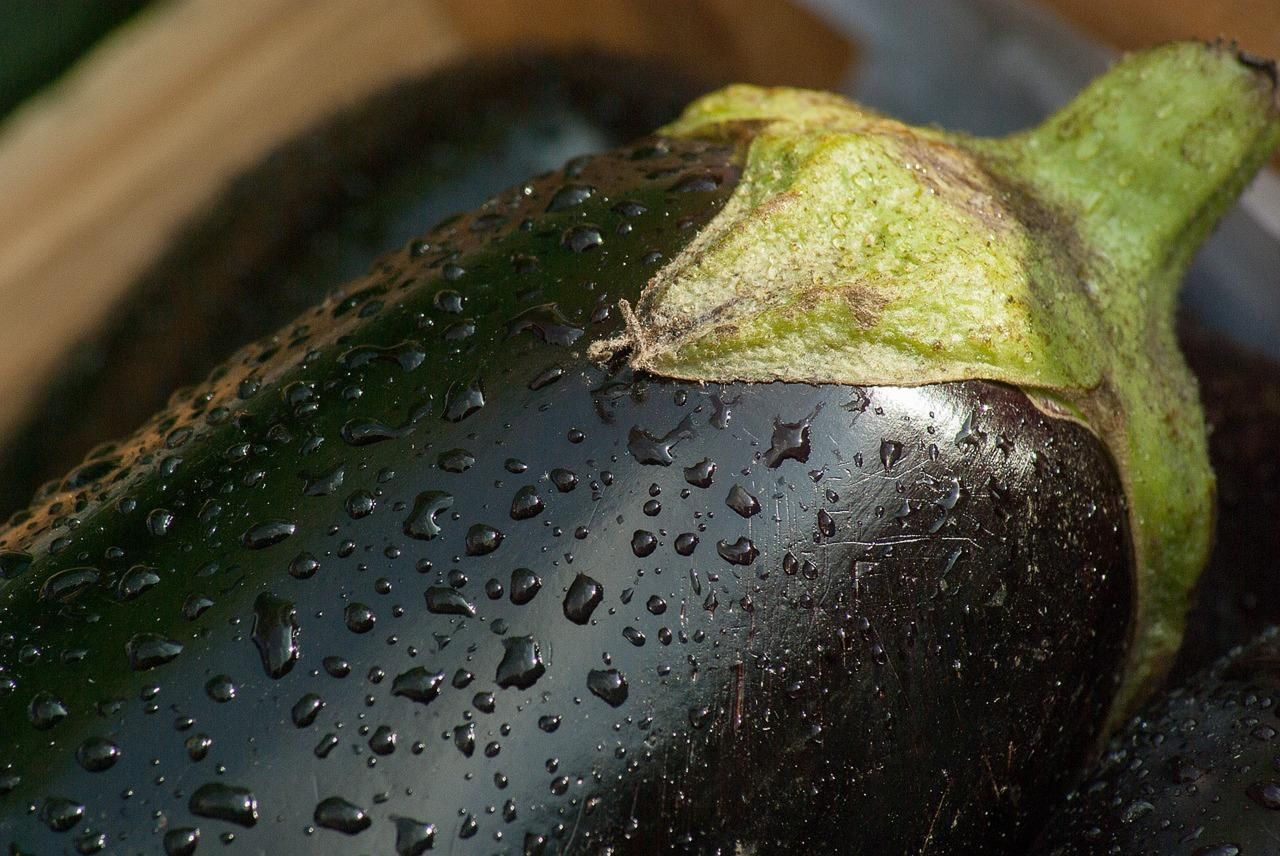 The GardenersWorld.com team recommend Solanum melongena 'Moneymaker' as an early cropping variety, bearing good yields of long, slender matt-purple fruits, with a good flavour.
---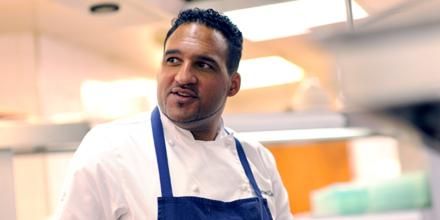 Michael Caines' ratatouille recipe
As well as your homegrown aubergine, this recipe will use courgette, peppers, onions, tomatoes, garlic, thyme and basil from your veg patch.
INGREDIENTS (Serves 6 as a side dish)
1 courgette
1 aubergine
1 red pepper
1 yellow pepper
1 red onion
12 tbsp olive oil
3 sprigs fresh thyme leaves
1 garlic clove, crushed
100ml tomato sauce (use your own tomatoes if you have them)
1tbsp fresh basil, chopped plus a few small basil leaves to garnish
METHOD
Top and tail the courgettes then cut into quarters lengthways. Cut each quarter into squares or diamonds. Cut the aubergine in half lengthways, then in half again. cut each quarter in half into the same size pieces as the courgettes.
Cut the red and yellow peppers into quarters and remove the seeds then cut them into the same size pieces as the courgettes. Peel the red onion and cut in half from top to bottom. Remove the root section, then cut each hal5f into three wedges.
Heat 2tbsp olive oil in a heavy-based pan. Add the onions, thyme leaves, salt and pepper and cook slowly until the onions are soft, then drain through a colander to remove any excess fat.
in a non-stick pan, pan-fry each vegetable separately in 2 tbsp olive oil, seasoning with salt and pepper until soft. Leave each one to drain in the colander. Leave to cool before mixing them all together. (Tip: If you are doing your prep in advance at this stage you can refrigerate them to use later).
Heat 2 tbsp olive oil in a large pan and add the crushed garlic. Cook for 1 min, then add the tomato sauce and bring to the boil. Add all the cooked vegetables and the chopped basil and stir gently together to reheat. Spoon the ratatouille into a service bowl and garnish with the small basil leaves.
---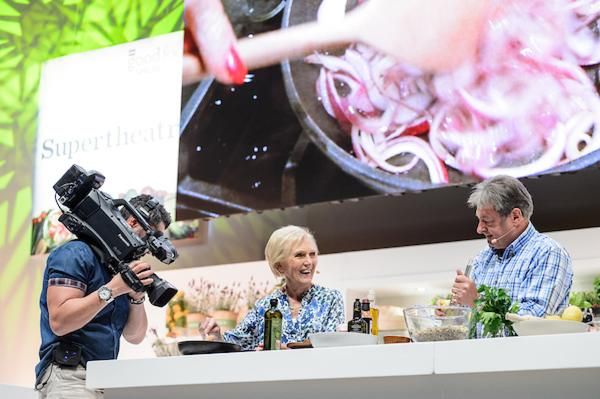 All tickets to BBC Gardeners' World Live include entry to the BBC Good Food Show Summer where you can find top chefs sharing inspirational ways to cook up fresh homegrown produce.
---
Sign up to our newsletter for more ticket offers, top tips, special offers and inspiration straight to your inbox