18 Nov 2019
Horseradish - grow and eat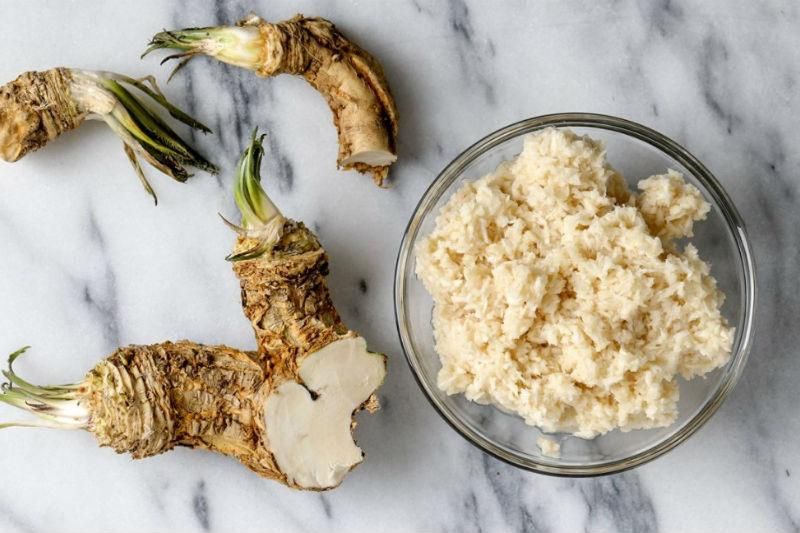 Horseradish is a great strong-flavoured autumnal ingredient that can be easily grown at home.
It can be invasive so it's best to grow this fiery ingredient in pots. Have a go at growing from 'thongs' in a container full of multi-purpose compost and they'll be sprouting lush foliage in moments. When grown, turn the pot upside down and cut out half of the roots as your spicy home-grown ingredient, replanting the rest to regrow.
---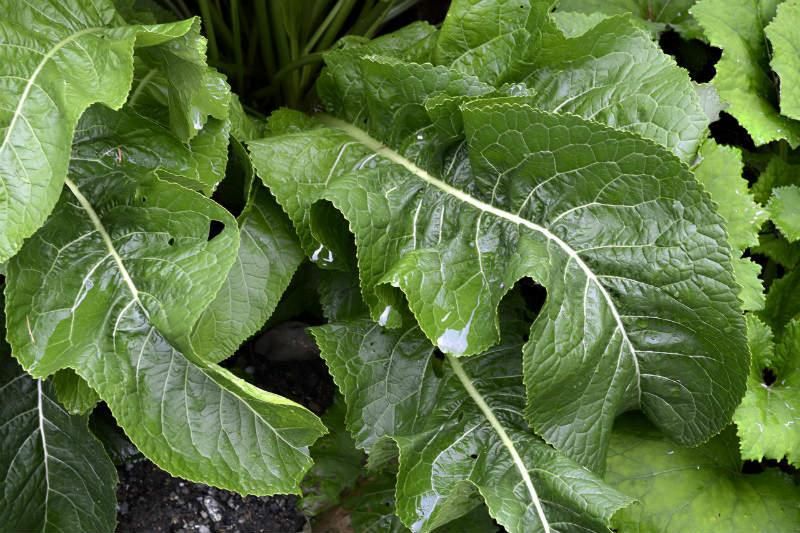 [Pictured: horseradish leaves]
RECIPE FROM THE VEG PATCH - Oriental coleslaw à la Café Spice Namasté
Coleslaw, with a difference! Demonstrated live on stage by Cyrus Todiwala at the BBC Good Food Show Winter 2018, this recipe is a tasty accompaniment for spicy dishes. It has bite from chilli and horseradish, crunch from fresh veg and smoothness from creamy coleslaw. It uses a myriad of autumnal veggies which you may also have growing in your plot such as carrots, celeriac, beetroot and cabbage. (Recipe also available in the showguide)
You can whip up your own homegrown horseradish sauce with the recipe below. Grating fresh horseradish can make your eyes water, so open a window before you start!
For the Horseradish Sauce
Finely grate about 10cm of peeled horseradish root and mix with 6 tbsp of crème fraîche or soured cream. You'll have plenty left to use another day.
Cyrus Todiwala's Oriental coleslaw à la Café Spice Namasté
INGREDIENTS (serves 4)
1 medium carrot, very finely sliced into matchsticks
5 cabbage leaves, core removed, rolled and very finely sliced
½ small celeriac, very finely sliced into matchsticks
5 tbsp mayonnaise
2 tsp horseradish sauce (bought or homemade)
1 tbsp wholegrain mustard
3 garlic cloves, very finely chopped
1 finger chilli, very finely chopped (use as much or as little as you like)
1 heaped tbsp finely chopped fresh coriander
1 white radish, peeled and very finely sliced
5 red radish, very finely sliced
1 medium beetroot, finely sliced into matchsticks
2 small red onions, peeled and very finely sliced
METHOD
Plunge the carrots, cabbage and celeriac into a bowl of iced water and leave to soak for 5 – 10 mins to crisp up. Drain and dry on kitchen paper.
In a large bowl, mix the mayonnaise, horseradish sauce, mustard, garlic, chilli and coriander together.
Add the carrots, cabbage, celeriac, radish, beetroot and onions and mix together until the vegetables are coated in the spicy mayonnaise and serve.
---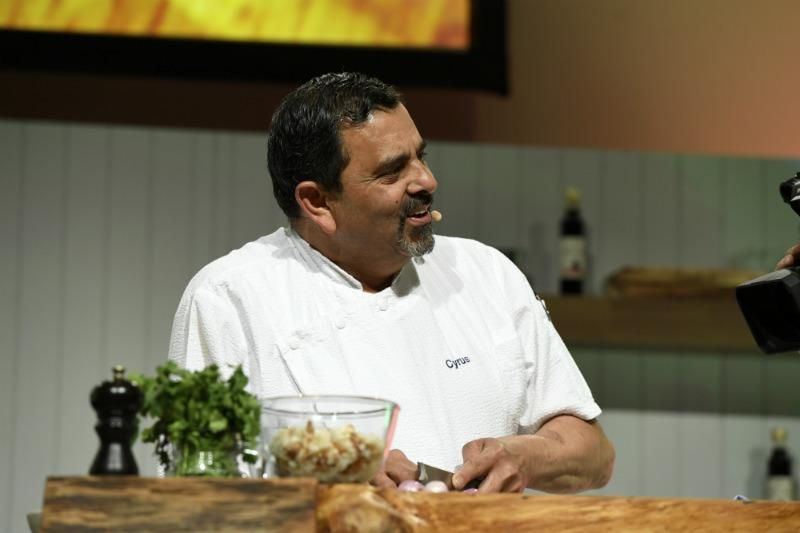 You can see more top chefs demonstrating tasty seasonal recipes at the BBC Good Food Show Summer. Remember, all tickets to BBC Gardeners' World Live include free entry to this tasty show!
And for more inspiration direct to your inbox...
---