25 Jun 2019
Our Space, Beautiful Borders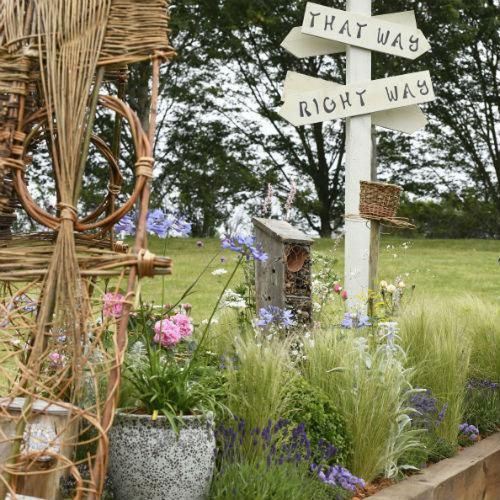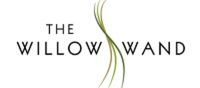 The Beautiful Borders, sponsored by Willow Wand, are unique to BBC Gardeners' World Live. Each border takes up just a few square meters, illustrating how even the smallest outdoor space can be transformed from an underused patch into a little piece of heaven.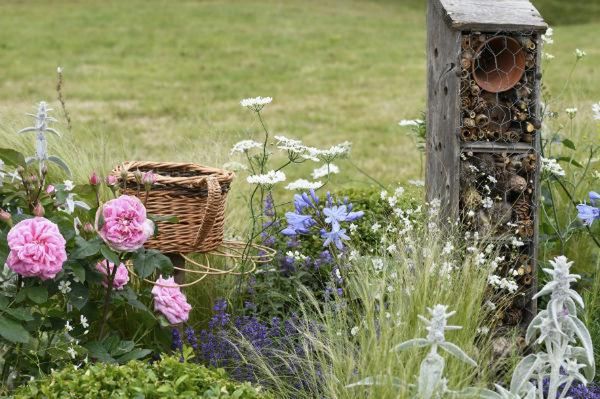 In 2019, the theme 'Our Space' offered designers a chance to be truly creative with planting, ideas and design. The Borders ranged from spaces dedicated to wildlife to those with a focus on children learning about the natural world.
---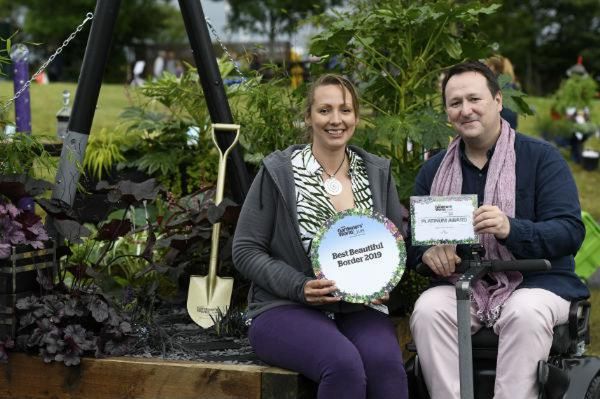 Hitting the High Notes
Three Borders achieved the very top accolade of a Platinum Award, with a further five taking home Gold Awards. Kate Mason was crowned 'Best Beautiful Border'.

Roots to Fruit were awarded 'Best Interpretation of the Theme' with Jules Rey Roeber and Joao Perreira (Botanica) achieving 'Best BBC Gardeners' World Magazine Subscriber Border'.
View the full awards list here >
---
Our Space
As the sponsor of the Beautiful Borders, Willow Wand created two Borders to illustrate two ways that gardeners can transform a patch of outdoor space, no matter its size, connecting traditional British design with a contemporary look and modern product solutions.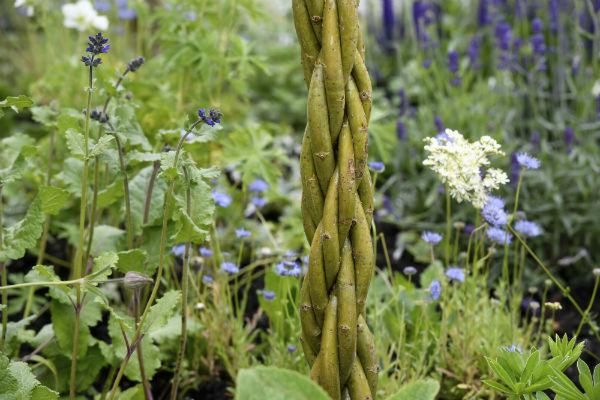 The Great British Border
Willow Wand's first Border focused solely on UK grown plants with low-level cover, and a crisp colour palette of silvers, purples, whites and emerald greens. The simple layout would be easy to recreate at home, of course with the Willow Wand centre stage in its great British homeland.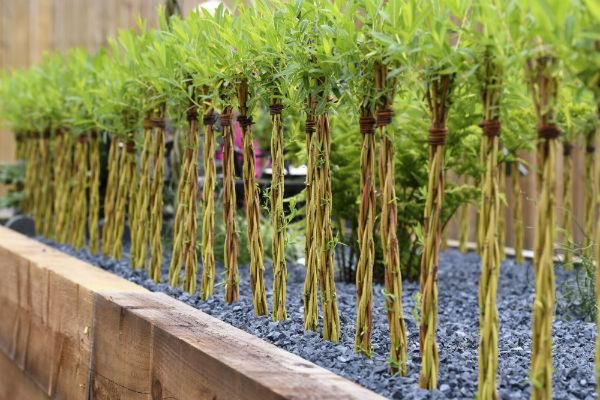 Transforming a problem area without Costing the Earth
Willow Wand's second Border focused on some of the more common garden complaints such as waterlogged soil, and provided sustainable and eco-friendly solutions. With a low carbon footprint in mind, the border utilised recycled rubber, glass and edging material and sustainably grown Willow Wands.
---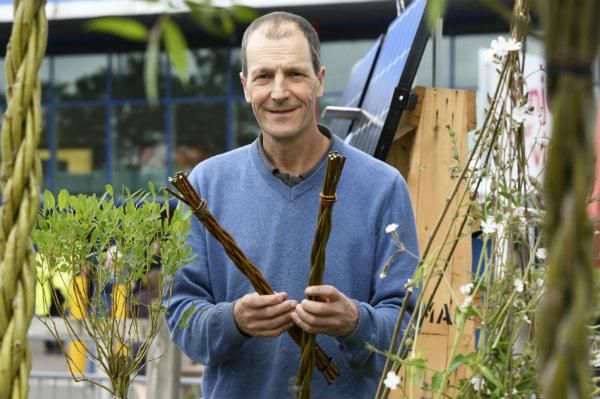 Your Space
Whatever your space, the Beautiful Borders are packed with inspiration. In addition, Willow Wands can be used in a variety of conditions and situations to add interest to a space in minutes! To plant a Willow Wand, whether into a container, a pot, or directly into the flower bed, simply place the wand direct into the soil, bedding in well. Follow up with a good watering and you're done! It's that easy.
---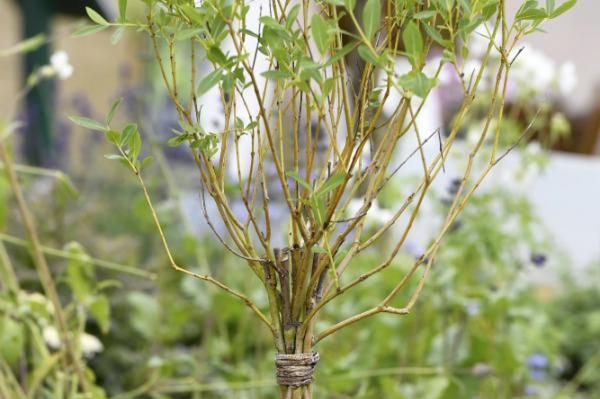 Small Space
Using Willow Wands in pots adds height and depth to a planting scheme, and using a height range of Willow Wands can create an eye-catching display. The mini wands are great as a contemporary edging design, whilst the larger wands can be used to create a boundary or screening effect. The Willow Wand, especially in a small space, can offer height in a space where trees or large shrubs may not be suitable, with the added interest of the topiary crown that can be teased and shaped to your own design.
---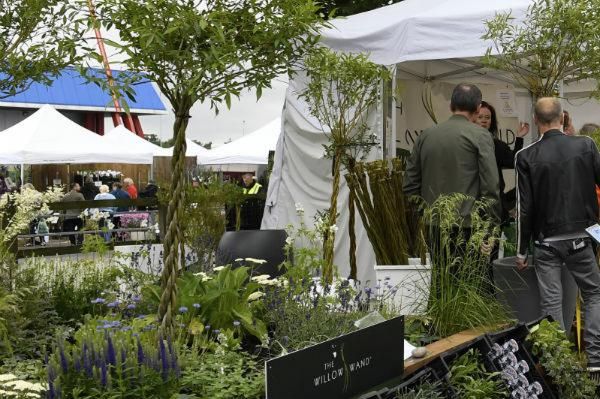 Big Space
Big spaces lend themselves so well to the use of the large or extra-large Willow Wands. Creating drama in the garden couldn't be easier than by grouping the Willow Wands together as a key focal point. Willow Wands can be used as a way of visually connecting larger spaces, with their height and topiary crown offering easy to create, whimsical pathways and routes around the garden.
Big spaces also need boundaries. The Willow Wand is ideal for creating hedging and clear visual and decorative boundaries, a beautiful alternative to standard box hedging.
---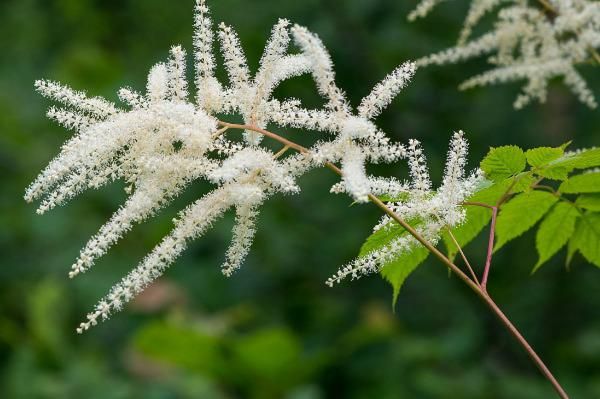 Damp Space
Damp spaces can be tricky but, with the Willow Wand, you have an ally! Willow Wands love waterlogged and compacted soil, thriving in areas of moisture and dampness. Use a range of heights for a textured focal point, or pair with other moisture lovers such as Great Masterwort, moor grasses, Trollius, Astilbe, Astrantia, Lythrum or Molinia - a beautiful and colourful combination.
Find out more, and buy Willow Wand online here >
---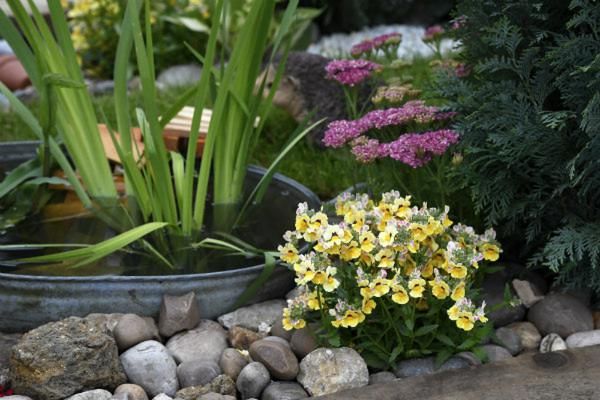 For more inspiration direct to your inbox, sign up to our newsletter.
---