06 Apr 2018
Peonies - creating stunning displays with cut flowers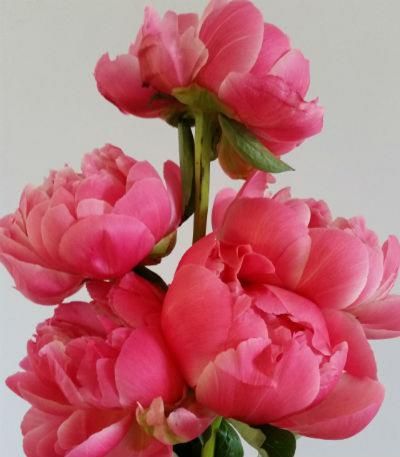 Peonies are the divas of the floral world! The blooms encapsulate the essence of Summer and they make the perfect flower to enjoy in your home as they open out to reveal their layers of frilly petals and often alluring fragrance.
And as Prince Harry and Meghan Markle announce that Peonies will play a staring role at their upcoming wedding, we bring you tips from internationally renowned floral designer Jonathan Moseley for creating stunning displays with these flamboyant blooms in your own home.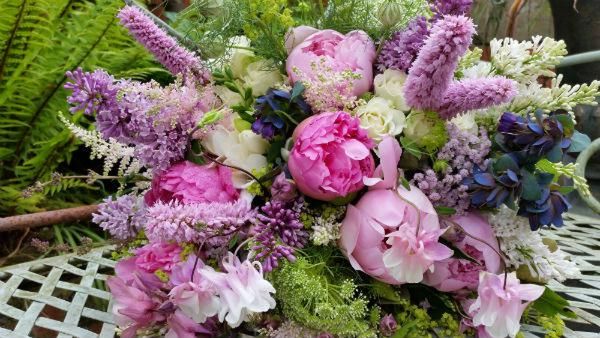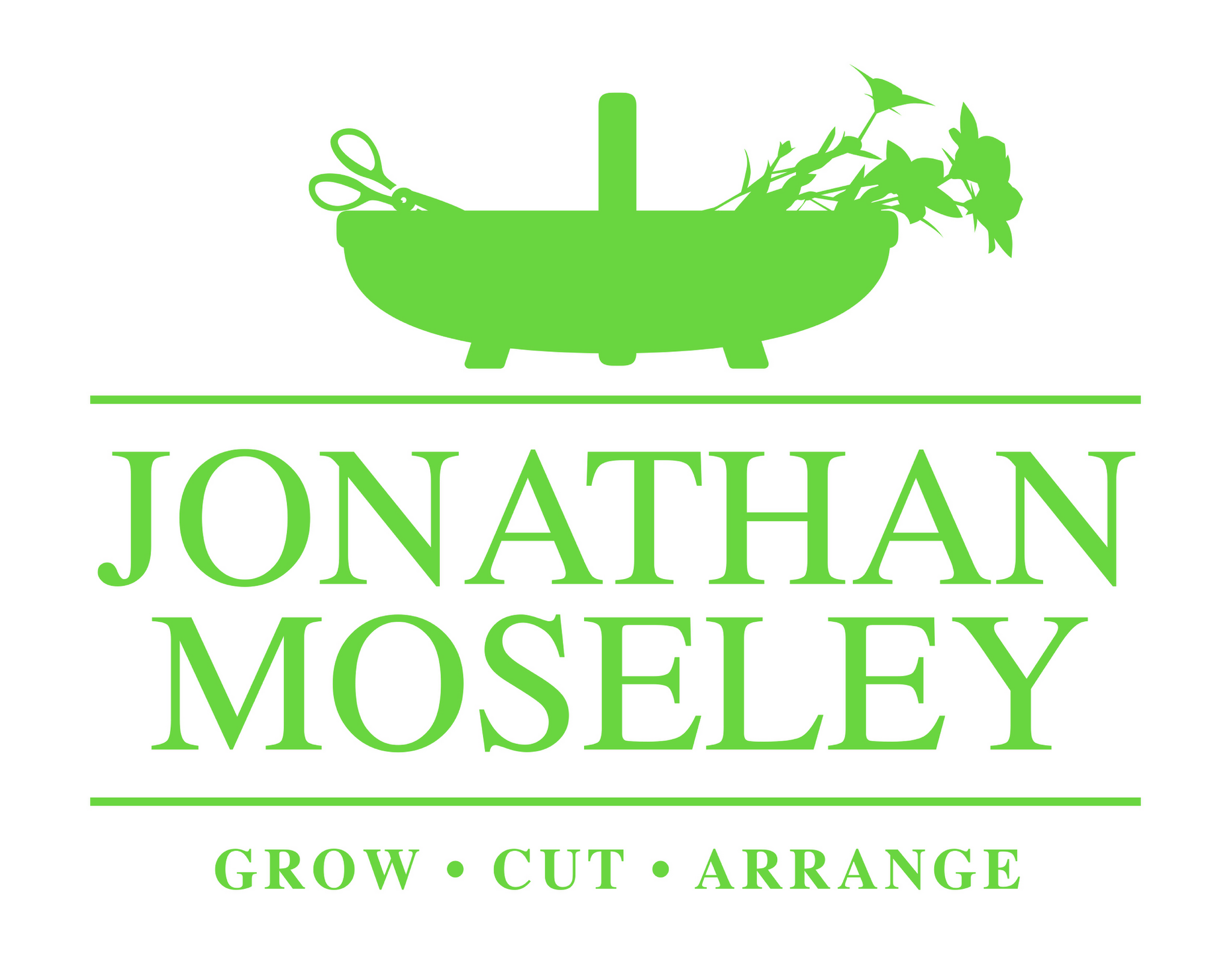 Jonathan Moseley will be at BBC Gardeners' World Live 2018 with his British Flowers Bus, and here he shares his top tips for creating floral decorations with Peonies:
Peonies can take a considerable time to open from bud to flower, this can be as much as three weeks if the buds are still green and reveal no colour.
Some peony varieties have a sticky sugary type of substance that coats the bud, this can impede the development of the bud and sticks the petals together preventing it from opening, to avoid this occurrence then run the paeony bud under a luke warm tap of water to remove the sticky solution.
If cutting Peony flowers form the garden then cut the stems from the parent plant and place the stem immediately into a bucket of water to avoid any air lock from forming.
Remember that Peonies are greedy drinkers, especially when they are first picked – keep an eye on the water level and refill every two days as they can consume a lot water.
Cut Peonies do benefit enormously from the addition of flower food as this is filled with sugars, nutrients and minerals that feed the flower bud to enable it to form into a fully open bloom.
You can slow down the development of a Peony flower bud by keeping it cold and dark. They can be stored in this type of environment for up to three weeks.
If a cut bloom becomes tired and floppy then you can easily recover the faded flower. Peonies consume water from not only stem tip but also from leaf and petal surface. If blooms look tired or wilted then revive them by floating the entire flower in a bowl of water for two to three hours.
Arrange Peonies in a massed traditional style of flower arrangement with lots of foliage's and other complimentary flowers to achieve that traditional British country house style of floral display. Select Urns, porcelain jugs or metal ewers to achieve this relaxed informal style of display.
Peonies are a traditional floral symbol of China, so they really do lend themselves to a more rhythmic minimalist style of arranging. Take three or five blooms and arrange with stems of twisted hazel or willow to create a bold sculptural display.
---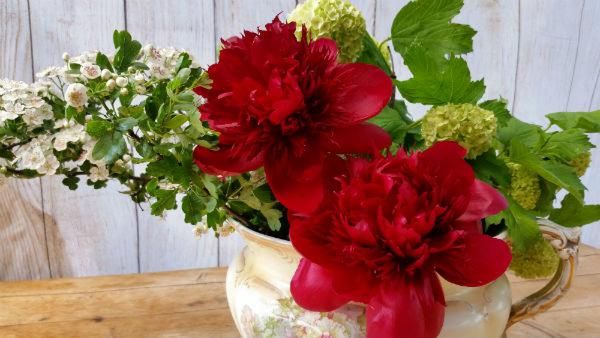 ALL TIME FAVOURITES
There are so many different Peonies that it can be hard to know which one to choose, so we asked Jonathan to help us by narrowing it down to his most favourite:
"My top varieties for both growing and cutting have to be the all time classic Sarah Bernhardt, she is timeless with her filly soft pink petals and gentle fragrance. For decadent red flowers choose Big Ben, with its fantastic fragrance or Buckeye Belle which is the deepest red you will ever see. My all time favourite for fragrance and for weddings has to be the pearly white Duchesse de Nemours AGM and a real on trend favourite in the floristry world is the amazing Coral Charm, with its mass of rich apricot petals that gentle age into shades of soft peach."
---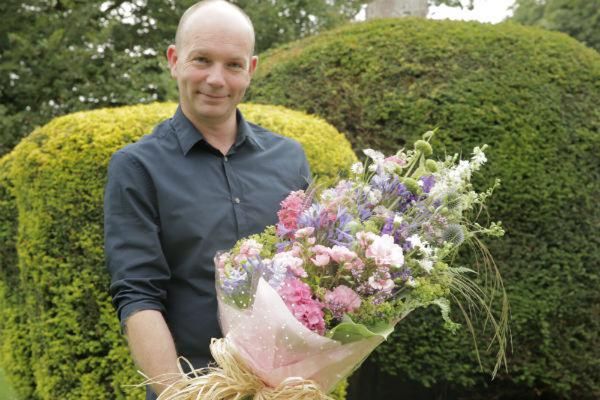 You will find Jonathan and his team on his British Flowers Bus at BBC Gardeners' World Live, right next to the Blooming Interiors Stage, where they'll be running drop-in workshops where visitors can get hands-on creating gorgeous floral displays using seasonal British flowers. There will be a competition to win a bouquet of British flowers every month for a year!
For more on Jonathan Moseley visit jonathan-moseley.com
---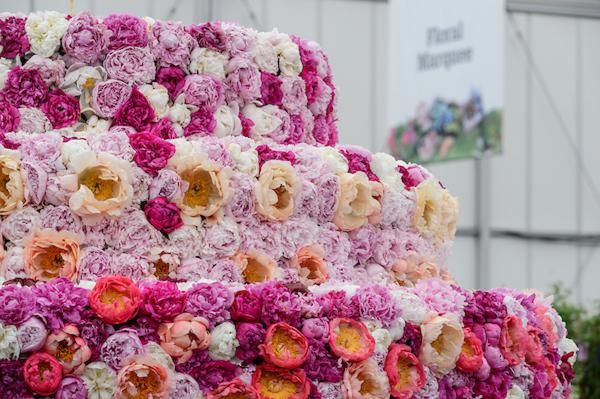 You can also find Primrose Hall Nursery, one of the biggest UK growers of Peonies, in the Floral Marquee (stand FM70) at BBC Gardeners' World Live. Alec White, owner of Primrose Hall Nursery has shared his top growing tips.
---
For more plant inspiration staright into your inbox
or better still, for a day out packed with wall-to-wall gardening ideas and inspiration.