29 Apr 2019
Pistachio, rocket, fennel and red cabbage slaw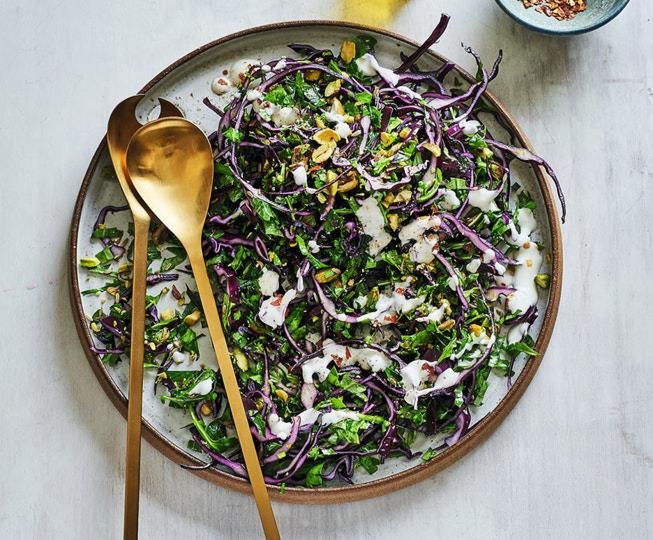 Rocket is a great windowsill veg pretty much all year round (alternatively you can sow outdoors from around March).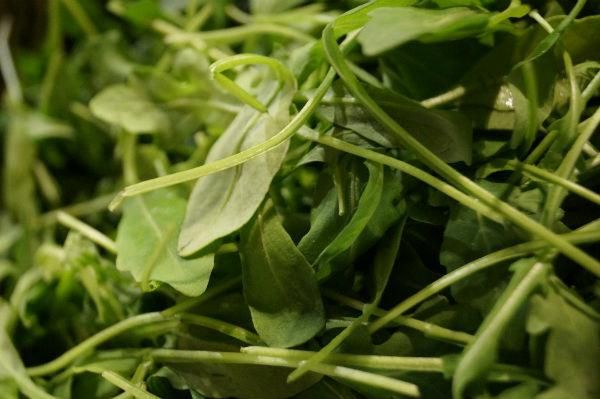 One of the best ways to grow indoors is as a microgreen as the young leaves are speedy to sprout, space-savvy and highly nutritious.
GROWING MICROGREENS
Prepare a seed tray, or piece of guttering, with seed compost.
Use your finger to make a drill, and sow the seeds evenly, taking care to avoid clumps.
Water gently (take care not to let the seeds wash away!)
Position on a windowsill and keep lightly watered.
After about a week (slightly longer in winter), you'll have sprouts ready to eat - simply snip the leaves or pull them up by the root. them.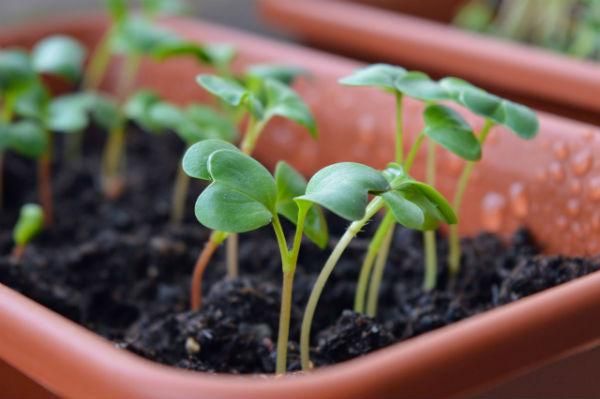 TIP FROM THE VEG PATCH
Don't fill your tray in one go - spread out your sowings every few days so you'll have a continuous crop
---
Pistachio, rocket, fennel and red cabbage slaw
Dr Rupy Aujla (aka The Doctor's Kitchen) created this crisp summer slaw, packed with nutritious rocket, live on stage at the BBC Good Food Show Summer in 2018. (Remember, all BBC Gardeners' World Live tickets include free entry to the food show!)
This recipe is also available in the 2018 Showguide, page 146.
The slaw recipe will use lots more produce from your veg patch too, including cabbage, parsley and you could use a homegrown chilli in place of dried flakes.
SERVES 2
200g red cabbage
50g rocket, finely chopped
25g parsley, leaves and stalks finely chopped
2 tsp fennel seeds
40g shelled unsalted pistachios, toasted and lightly crushed
3 tbsp extra virgin olive oil
1 tsp dried chilli flakes
5g full-fat Greek yoghurt
Juice and grated zest of 1 lemon
pinch of freshly grated or ground nutmeg
METHOD
Mix the cabbage, rocket, parsley, fennel seeds and pistachios together in a bowl with the olive oil and season well with salt and pepper. Scatter over the chilli flakes.
Mix the yoghurt, lemon juice and the lemon zest together in a jug, then pour over the vegetables with nutmeg if using. toss together before serving.
Dr Rupy Aujla was on stage at the BBC Good Food Show Summer on Friday 14 June 2019, sharing more nutritious and delicious recipes using fresh ingredients, many of which you can grow at home.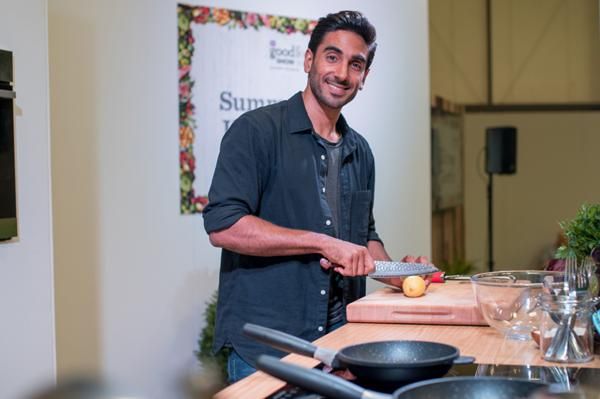 ---
For wall to wall grow and eat inspiration, be sure to book tickets to BBC Gardeners' World Live, with free entry to the BBC Good Food Show Summer!
For more information and inspiration straight to your inbox...
---