23 May 2017
Recipe from the Veg Patch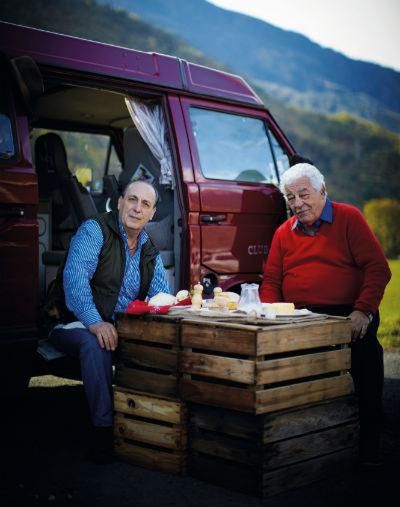 Two Greedy Italians' Twelve flavour summer risotto with mixed herb pesto:
This recipe from uses a smorgasbord of ingredients from your veg patch – but you don't necessarily need a patch at all as many will grow happily in containers on your doorstep or windowsill.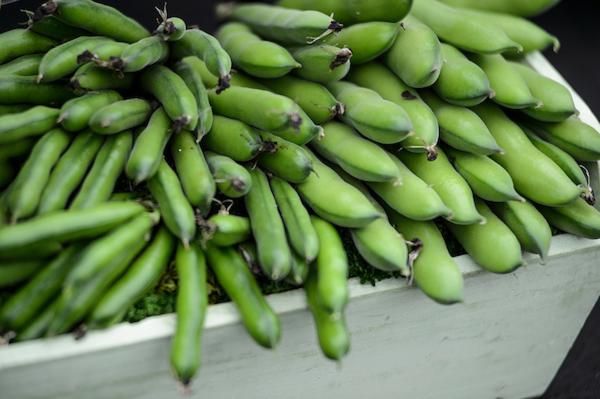 There's nothing better tasting than home-grown herbs and veggies, full of flavour and colour. This recipe will use a variety of ingredients from your plot including basil, mint, chives, chilli, carrots, courgettes, pepper, fennel, tomatoes, onions, broad beans and peas. The pesto is ideal for dealing with a glut of herbs – freeze it in ice cube trays for a handy home-made treat any time of the year.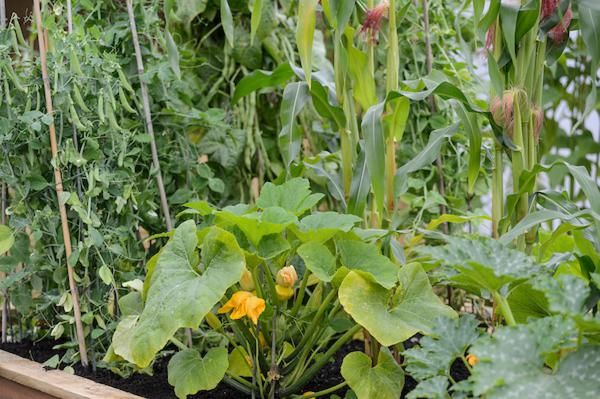 The VegTrug Grow Your Own Stage at BBC Gardeners' World Live is the place to be for top tips including growing ingredients in containers and squeezing them into whatever space you've got available!
And with your home-grown produce to hand, here's one of the tastiest things you can do with them.
Serves 4
Ingredients
For the pesto:
50g basil leaves
50g mint leaves
50g chives
150ml olive oil
1⁄2 red chilli
For the risotto:
6 tbsp extra virgin olive oil
1 small onion, finely chopped
1⁄2 celery stick, finely chopped
1 small carrot, finely chopped
1⁄2 small fennel, finely sliced
1⁄4 red pepper, finely sliced
1⁄4 yellow pepper, finely sliced
1⁄4 courgette, finely chopped
3 tbsp shelled fresh peas
3 tbsp shelled fresh broad beans
375g Arborio rice
150ml white wine
1.5 litre hot vegetable stock
1 tomato, deseeded &
finely chopped
40g butter
50g Parmesan grated, plus
extra for sprinkling
squeeze of lemon juice
Method
For the pesto, place the basil, mint, chives, oil and chilli in the bowl of a food processor or blender and blitz to a smooth paste. Set aside.
For the risotto, heat the extra virgin olive oil in a large saucepan. Add the onion, celery, carrot, fennel, peppers, courgette, peas, and broad beans and cook gently until the onion has softened. Stir in the rice and coat each grain with the oil.
Increase the heat, add the wine and cook until evaporated. Reduce the heat to medium, add a couple of ladlefuls of stock stirring continuously until the stock is absorbed. Add more stock and repeat. Continue adding the stock, cooking and stirring for about 20 mins until the rice is cooked. It should be soft on the outside but "al dente" on the inside.
Remove from the heat, stir in the tomato and with a wooden spoon beat in the butter and Parmesan until the ingredients are well combined and creamy. Check for seasoning, add salt and pepper if necessary and a squeeze of lemon. Serve immediately with the pesto and a sprinkling of Parmesan if desired.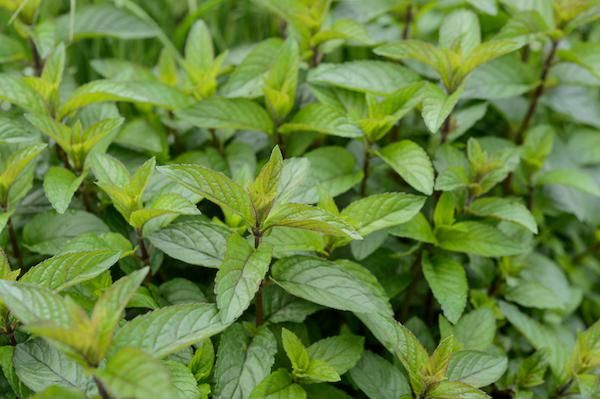 The Greedy Italians are made up of Antonio Carluccio and Gennaro Contaldo. Famous for their foodie banter and incredible Italian recipes, packed with flavour, they're a top favourite on stage at the BBC Good Food Shows. You can see them live on stage cooking up more fresh summer flavours on Sunday 18 June at the summer BBC Good Food Show.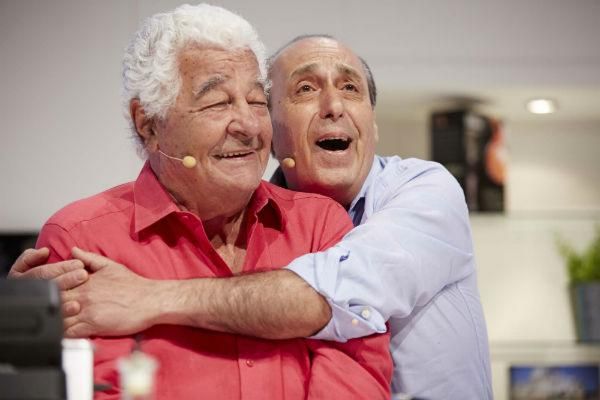 All tickets to BBC Gardeners' World Live include FREE entry to this fantastic show, and if you visit on Sunday 18 June you can catch The Greedy Italians at the BBC Good Food Stage and in WHSmith Book Signings.
It's going to be a flavoursome summer - that's for sure!