08 May 2018
Recipe from the Veg Patch - Sweetcorn fritters with tomato salsa & avocado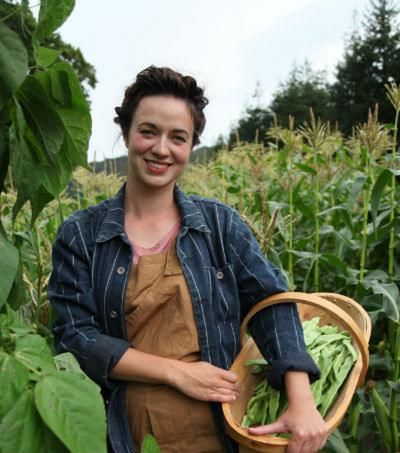 Recipe from the Veg Patch
Madeleine Shaw's sweetcorn fritters with tomato salsa and avocado with expert growing tips from Frances Tophill
Sweetcorn is one of the most rewarding vegetables to grow at home. Who doesn't love peeling back the layers to discover the golden gems that lie beneath.
If you've sown Sweetcorn seeds this year, you'll be starting to think about planting them out now. So what better moment to share Frances Tophill's top tips on growing perfect sweetcorn, plus a healthy summer recipe to make the most of your tasty crop, from Madeleine Shaw.
This recipe will also use your tasty home grown garlic, spring onions, chilli, tomatoes, basil, red onions and coriander.
---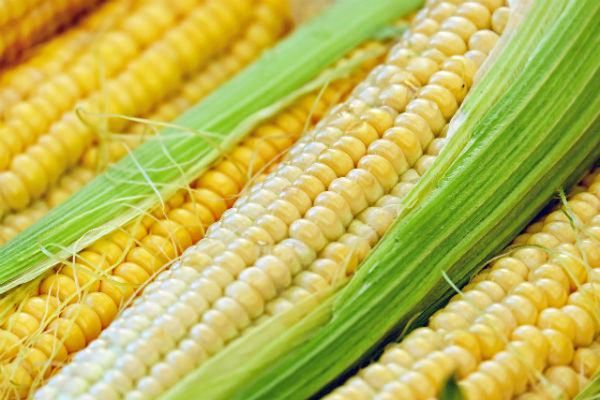 Frances Tophill, presenter on BBC Two's Gardeners' World and on the expert line up at BBC Gardeners' World Live 2018, has shared her top sweetcorn growing tips so that you can grow a bumper crop this year.
And we've paired this with a stunningly fresh summer recipe previously demonstrated by health food guru Madeleine Shaw at the BBC Good Food Show Summer.
The recipe will also use your tasty home grown garlic, spring onions, chilli, tomatoes, basil red onion and coriander.
---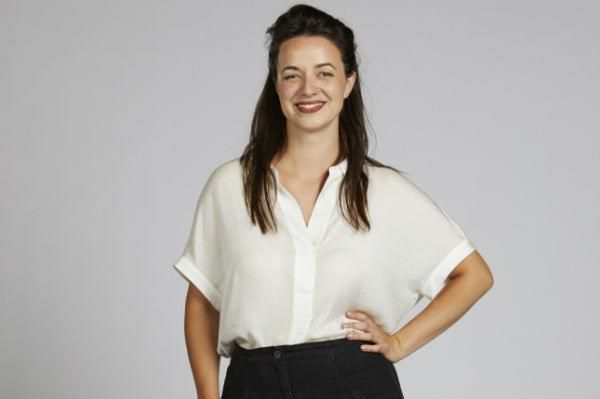 Tips from the Veg Patch: Frances Tophill's top tips for growing sweetcorn
Sweetcorn is a hungry plant so grow it in a bed that's been enriched with manure or good compost.
Give plants a head start by growing them in pots first - but make sure you pot them on or plant them out before they get root bound.
The native Americans believed that sweetcorn needed companion planting. They called it the 'Three Sisters' and grew them with beans and squash for best results.
It's easy to over crowd you sweetcorn bed. Never plant them too closely, allowing a good foot between each plant.
Finally, you won't get any cons unless you plant them in a block rather than a row - this maximises wind pollination.
Frances Tophill will be at BBC Gardeners' World Live on Sunday 17 June 2018 and you can see her on the BBC Gardeners' World Live Theatre sponsored by Wyevale Garden Centres, as well as various other drop-in stages around the Show!
---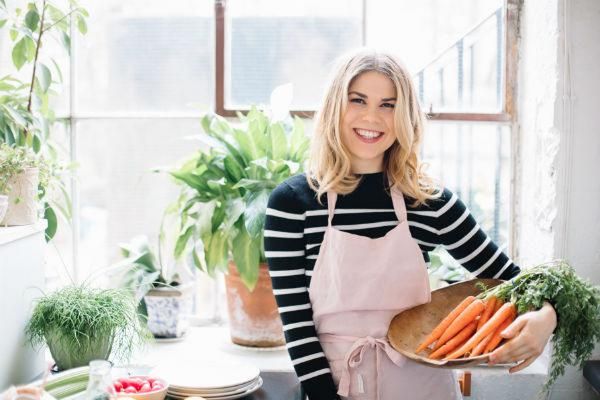 Recipe from the Veg Patch: Madeleine Shaw's sweetcorn fritters with tomato salsa and avocado
Serves 2
INGREDIENTS
250g uncooked corn kernels
2 eggs
1 garlic clove, crushed
½ tsp ground coriander
½ tsp ground cumin
½ tsp smoked paprika
½ tsp baking powder
2 spring onions, chopped
3 tbsp chopped fresh coriander
3 tbsp porridge oats
1 tbsp coconut oil
1 avocado, pitted, peeled and sliced
1 lime, cut into wedges
For the tomato salsa
½ red chilli, deseeded and finely chopped
1 beef tomato, diced
1 tbsp chopped fresh basil
¼ red onion, finely chopped
1 tbsp olive oil
1 tsp red wine vinegar
METHOD
Place 190g of the corn in the bowl of a food processor with the eggs, garlic and a large pinch of salt. Blitz until smooth. Add the remaining corn, coriander, cumin, paprika, baking powder, spring onions, fresh coriander and oats, and blitz for 10 secs. Pour the fritter mixture into a bowl.
Heat the coconut oil in a small frying pan over a medium heat. Pour 2 tablespoons of the fritter mixture into the pan to form a fritter. Fry for 3 mins on one side, then flip over and cook for another minute until cooked through. Transfer to a plate. Repeat with the rest of the mixture to make 6 fritters.
For the salsa, mix the chilli, tomato, basil, red onion, olive oil, vinegar and a pinch of salt together in a small bowl.
Serve the fritters with sliced avocado, the salsa and lime wedges.
---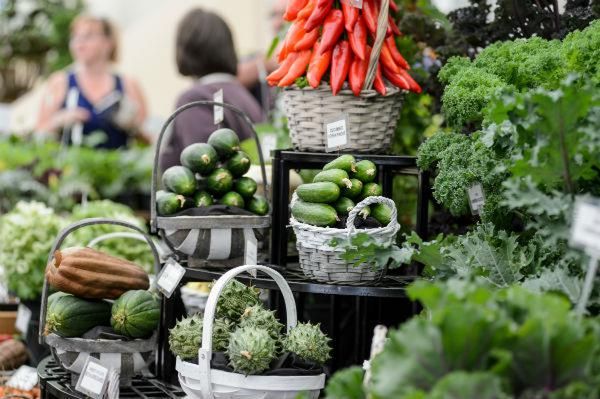 Here at BBC Gardeners' World Live HQ we are true believers that home-grown tastes better. Every year we bring you top experts and inspiration as well as award-winning nurseries to shop for quality veg, herb and fruit plants. With your head full of growing ideas, you can go on to enjoy your free entry to the BBC Good Food Show Summer where top chefs demonstrate recipes using tasty summer produce, live on stage!
---
Discover more Recipes and Tips from the Veg Patch
---