30 May 2017
Recipe from the Veg Patch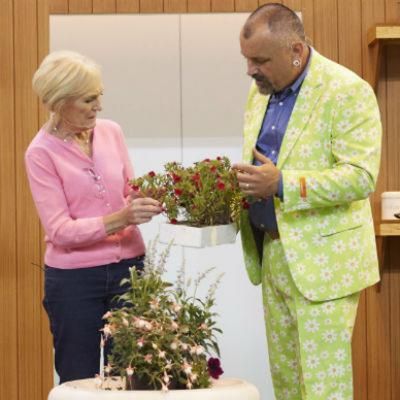 Mary Berry's Broad bean, pea & asparagus salad with mint dressing:
This is a great one to grow and make with the kids. Fond childhood memories are made of things like this – sitting cross legged on the kitchen floor podding peas and broad beans – one for the pot, two for me, one for the pot….
This tasty recipe will use your homegrown peas, broad beans and mint. And if you've invested in an asparagus bed, you'll be using that too!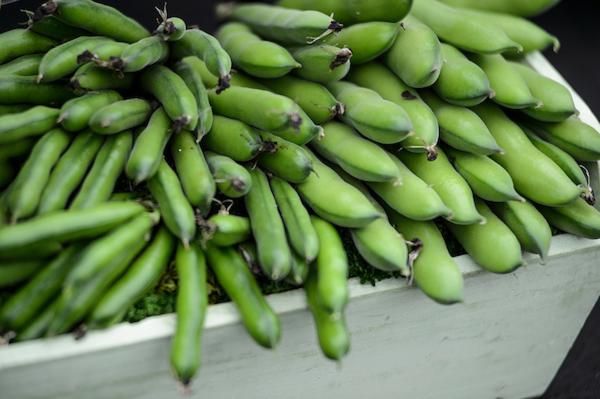 Tips from the Veg Patch: David Hurrion, associate editor at BBC Gardeners' World Magazine and top expert at BBC Gardeners' World Live, has shared his top tips for growing your own ingredients for Mary Berry's recipe.
• Pick asparagus regularly in spring and early summer to encourage more spears to come. Harvest up until the middle of June and then let the fern grow so the plants can bulk up for next year.
• Sow some peas in June so that you have pods to pick in September. This late crop will take the flavour of summer on into the autumn.
• Pinch out the growing tips of broad beans now to help stop them becoming covered in blackfly. The soft tips make a tasty addition to stir fries.
Serves 6
Ingredients
500g asparagus spears
300g fresh podded peas or frozen petit pois
300g fresh podded broad beans or frozen baby broad beans
For the mint dressing:
6 tbsp olive oil
3 tbsp white wine vinegar
1 tsp Dijon mustard
2 tsp caster sugar
2 heaped tbsp chopped mint
Method
Put a large pan of salted water on to boil. Cut or snap off the woody ends of the asparagus spears and slice each of the stems on the diagonal into 2cm pieces, leaving a 3cm tip.
Add the peas and beans to the boiling water and return to the boil for 2 mins. Keeping the heat turned up high, add the chopped asparagus stems and boil for 1 min. Then add the asparagus tips and boil for a further 1 min. Drain all the vegetables in a colander and refresh in cold water before tipping into a serving bowl.
For the dressing, mix the oil, vinegar, mustard, sugar and mint together until combined. Season the vegetables with salt and ground black pepper and toss in the dressing to serve.
Mary Berry's passion for gardening is well known and you'll be able to see Mary around the BBC Good Food Show on this day at the BBC Good Food Stage and WHSmith Book Signings. Remember, all tickets to BBC Gardeners' World Live include entry to the BBC Good Food Show!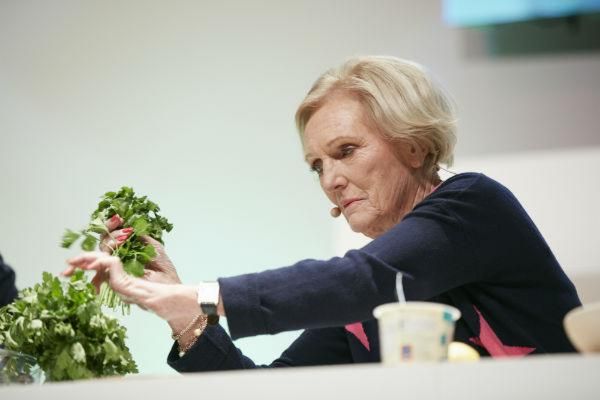 David Hurrion leads a programme of mini masterclasses as part of The Changing Face of Gardening feature, daily at BBC Gardeners' World Live, 15-18 June at Birmingham's NEC, so you can learn even more!