12 Nov 2018
Seasonal Pears, grow and eat!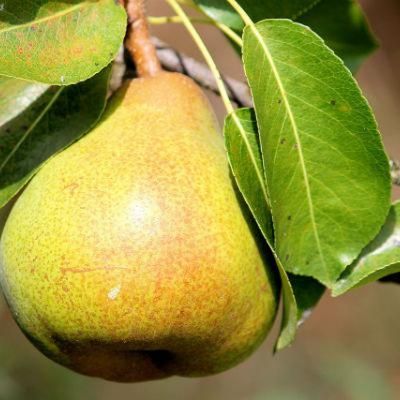 Pears trees are a fantastic addition for any size of garden - they're easy to grow and come in a variety of sizes, some even suited to container growing, perfect for a small courtyard garden or terrace.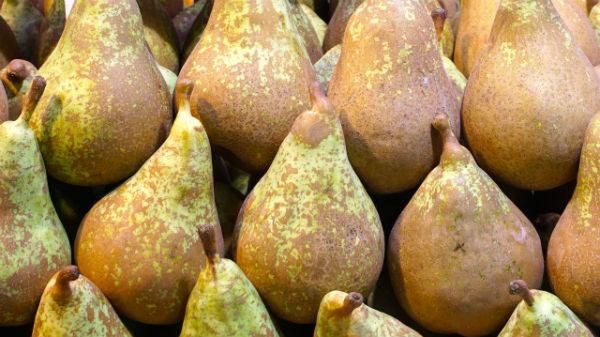 Conference Pears are a favourite - with the RHS's Award of Garden Merit (AGM) you know it's going to be one of the best varieties in terms of pest and disease resistance, ease of growing and a good reliable crop. Grow your pears against a south facing wall, or a fence, so they get plenty of sunshine. Keep them watered in very dry periods and mulch in winter.
Pears benefit from having a pollinating partner planted nearby for a better yield - this simply means planting another pear variety nearby, from the correct group. Read more >
---
RECIPE FROM THE VEG PATCH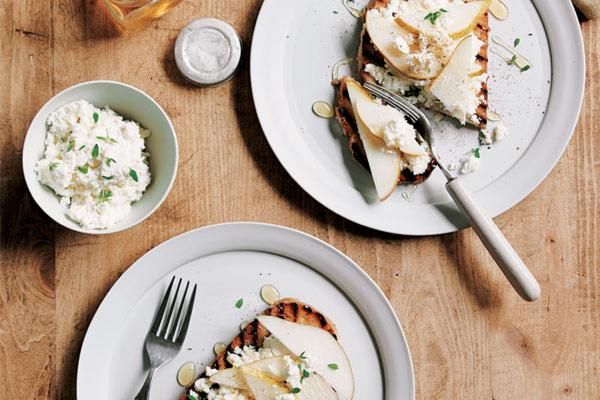 A great seasonal fruit in October and November, this year why not try something different with your crop of pears. Back at the BBC Good Food Show Summer, in June, Dan Doherty (Food writer and Chef Director at Duck and Waffle in London) demonstrated a delicious Ricotta, Pear, Honey & Thyme toast topper. (Remember, tickets to BBC Gardeners' World Live include entry to this tasty show!)
This is a combination of ingredients rather than a recipe, picked up from Dan's frequent trips to Italy. Day says "Pears and honey are often served as garnishes for cheese in Italy, so this made sense to me when I imagined putting it all on toast"
INGREDIENTS (SERVES 2)
1 tbsp olive oil
2 slices sourdough
1 ripe pear, cored and finely sliced
2 tbsp ricotta, the best you can find
1 tbsp honey
1 sprig fresh thyme
METHOD
Heat a griddle pan over a medium heat. Drizzle the olive oil over a plate and lightly dab both sides of each slice of bread in the oil and season with salt and pepper.
When the pan is hot, char the bread on both sides until browned. Set aside on serving plates.
Divide the ricotta between the slices of toast and top each one with 5-6 slices of pear.
Drizzle with the honey and season with a little pepper. Pinch the thyme sprig at the base, then strip the leaves off and sprinkle over the pears. Do this at the last minute as it releases the fresh aroma of the herb and tastes fantastic.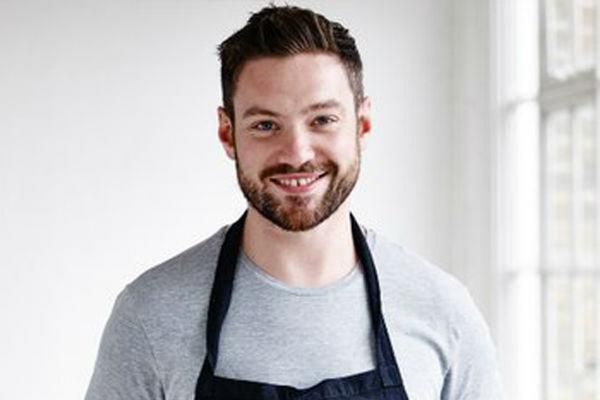 Dan has written two cookbooks with his most recent, TOAST HASH ROAST MASH, focussing on recipes perfect for all day dining. He was on our TV screens as a judge on BBC One's Britain's Best Home Cook alongside Mary Berry and Chris Bavin, and is working on his own restaurant projects too.
---
All tickets to BBC Gardeners' World Live include entry to the BBC Good Food Show Summer which takes place alongside the garden show.
The BBC Gardeners' World Live newsletter features updates and special offers from both shows.
See you there!