14 Aug 2019
Spiced Salmon with beetroot, feta and wild rice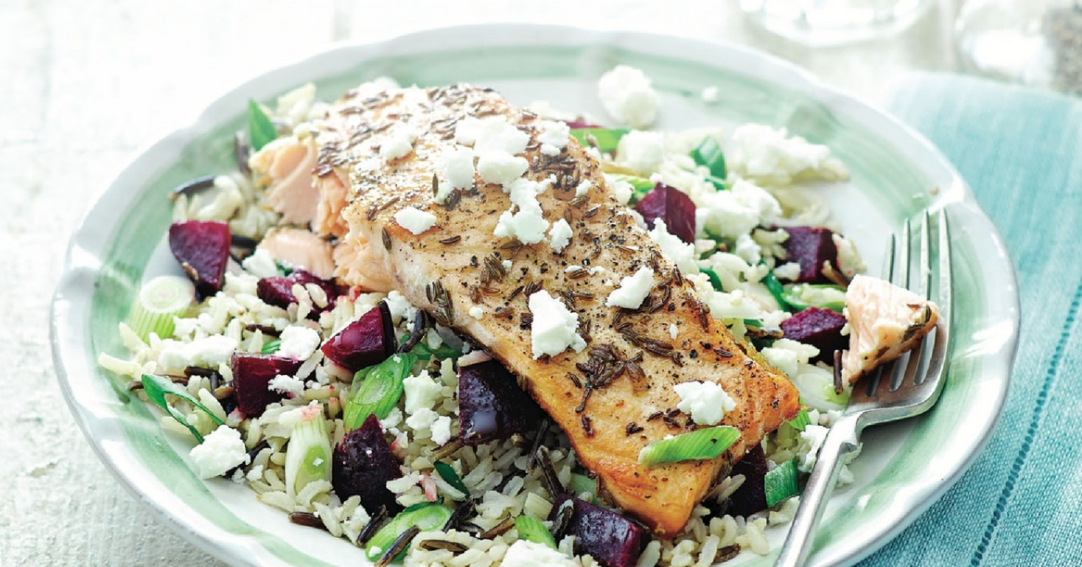 As seen on the BBC Good Food stage at our summer Show, Barney Desmazery brings us a gluten-free fish salad that's packed full of flavour and vibrant colour.
Serves 1
Ingredients
120g pack single salmon fillet
1/4 tsp ground cumin
1/4 tsp caraway seeds
1 tsp extra virgin olive oil, plus extra to serve
60g wild rice
100g ready-cooked beetroot, cut any way you like
2 spring onions, sliced diagonally
1/2 lemon, juiced
25g feta, roughly crumbled
Before you prep the veg, coat the salmon fillet in the spices and oil, then set aside to marinate. In a small saucepan with a tight-fitting lid, simmer the rice over a medium heat for 25 mins.
After 15 mins, season the salmon, the place the fish, skin-side down, in a cold non-stick frying pan (this will ensure you get an evenly crispy skin). Place over a medium-high heat and cook the salmon for 5 mins, then flip it over and cook on the other side for 1-2 mins more, depending on how you like it.
Drain the rice, then return it to the saucepan and toss with the beetroot, spring onions, lemon juice and seasoning to taste. Serve the rice alongside the spiced salmon with the crumbled feta and drizzle of olive oil on top.
For more information and tips on how to grow beetroot please visit the Gardener's World guide.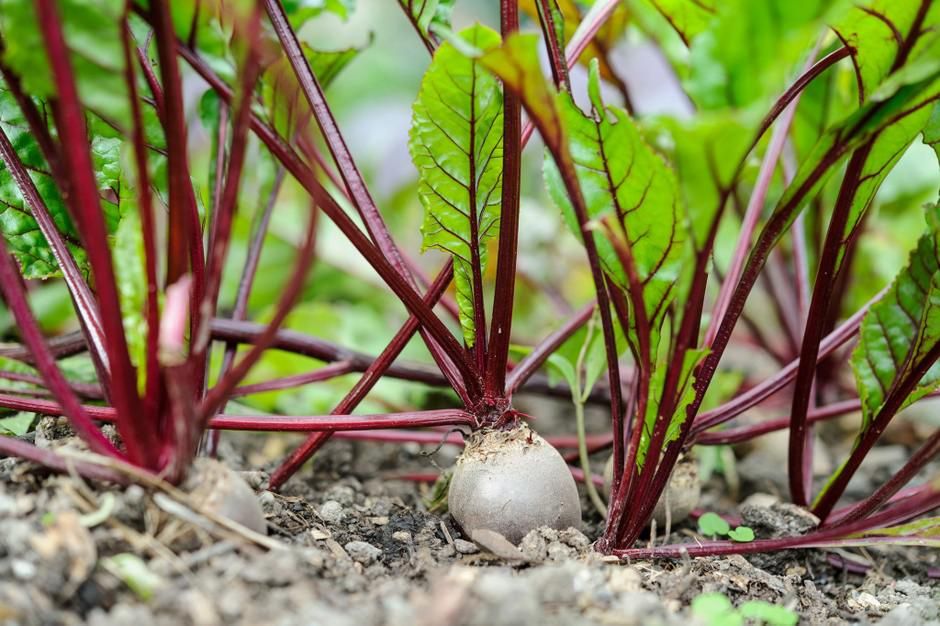 For more gardening inspiration straight to your inbox, sign up to our newsletter.
---