16 May 2018
Starting your first allotment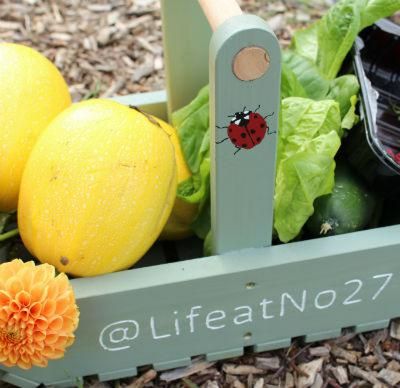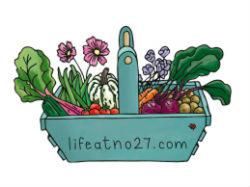 Award-winning allotment blogger Annabelle, of Life @ No.27, will take to the stage at BBC Gardeners' World Live 2018 for the first time, on the all new Gardeners Unplugged stage and the Let's Talk Allotments area.
Here Annabelle shares her experience, along with some expert tips, which would be especially helpful for those of us who are just embarking on a a journey with a new allotment.
---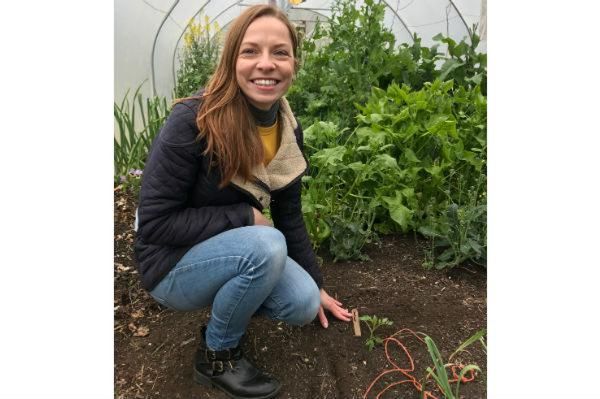 "There is no feeling quite like it when you receive the email or letter offering you your first allotment, especially when you have been waiting for months or in most cases – years.
It's pure excitement until you take the first trip to visit your allocated plot - which in reality is most likely to be an overgrown mess, just like mine was when I arrived. The excitement then heightens but also a level of anxiety and nervousness kicks in, especially if you are like me and don't know have a clue what to do. Staring at a blank canvas looking for any inspiration of a plan, place to start or just the ability to name all the weeds that cover the soil.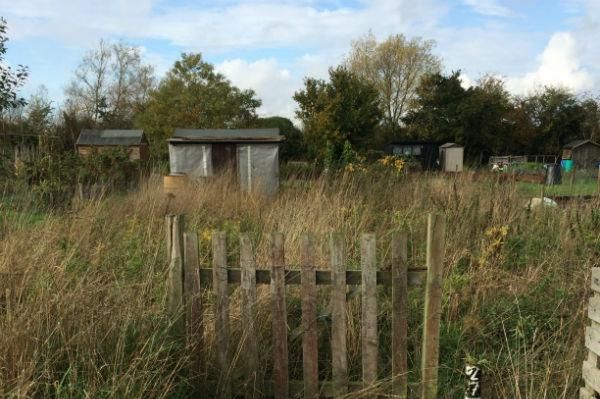 If you are very fortunate to be granted a well-loved plot with only a few weeds in sight then, jump up and down in the air and accept the plot immediately. These rare sights don't come around often, not at all the sites I have seen anyway.
You are still just looking at this space of land that is about to become your haven and place to escape, let alone grow fruit, vegetables and your own cut flowers. Progress has to be made though, so where to start…
In my view, two of the most important jobs to do first are just breathe in the fresh air and take plenty of photos. Do these before you do anything else, you want to stay alive and the pictures will be amazing to look back at constantly as your space transforms.
Next, invite a friend and ask them to help you measure out the space you now have to design. Whilst I still don't ever do plot plans or scaled drawings, knowing the size you have helps you to create your beds, paths and any space you want for a shed, greenhouse or polytunnel. It helps keep things in reality.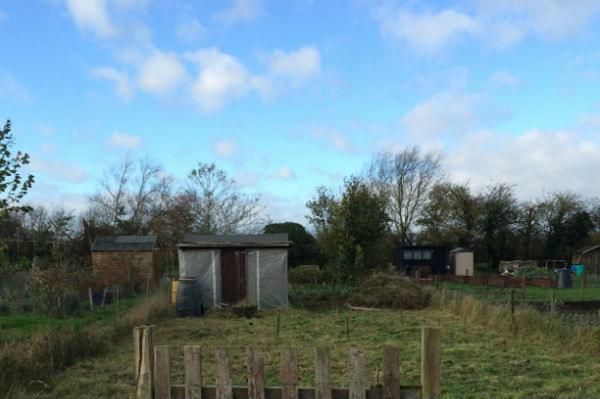 Speak to your plot neighbours, they share the same passion as you and will be full of excitement at your arrival. But be prepared, they will all have their own words of wisdom as they try to help you on your way to success. Take all the advice you can – for they know the soil, the sun's direction and where essentials like the water source are allocated. Many friendly neighbours may also lend you tools or give you their spare seedlings so you have a little something to get you started and keep you motivated.
On the other hand, you will also have advice leaning you towards digging, no dig, using weed killer, being organic, rotavating…the list of things that can get controversial in the gardening world is actually quite lengthy.
Don't act on any advice though until you have thought it all through or done a bit of research. Make up your own mind and always remember to do things YOUR way.
As I always say, your allotment space or garden is the one place where nobody else can tell you what to do or that you are doing things wrong.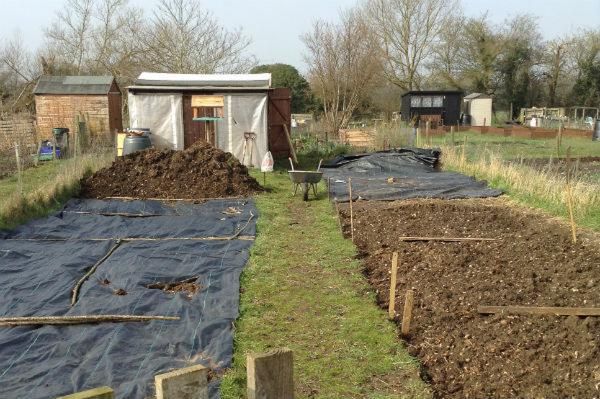 I will though tell you what I did, as it may help and I think I have received every bit of advice and positive encouragement possible. Not forgetting the concerned criticism for being a young, clueless and life juggling beginner – which you just ignore and crack on.
The first decision I made was still the best decision I have ever made in relation my plot, No.27, which was to only tackle half the plot in Year 1. I knew that if I tried to tackle the whole space immediately it wouldn't have been done properly or I would have exhausted myself leading to a lack in motivation. I didn't just leave the other half to run wild though; once I had used a strimmer on the whole plot, I invested in some weed membrane online (another reason why measuring your allotment space helps) and pinned it down to cover the surface. The membrane excludes the light which stops the weeds growing and breaks them down, but still allows water to come through, creating a much more workable soil and space when you come to starting work.
Be realistic with time you may have to get to your plot and maybe consider this for yourself.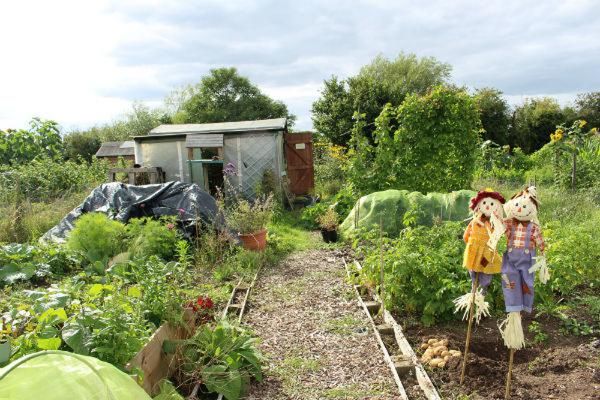 After reading numerous books and watching videos, next I chose to do what I thought was best at time - dig over the remaining half, removing every mm of any weed I could see. Whilst I still truly believe this allowed me understand my soil in no other way possible and it gave me confidence that the perennial weeds were removed, it was exhausting and I have since found the no dig method highly appealing. I will be trialling it properly this year on my plot, so will be sharing my thoughts on my blog over the coming months.
If you choose to dig, my one big tip is work backwards – keep your face and mind focused on what you have achieved so far and not at what you still have left to go. It really makes a difference alongside taking more photos.
Once you begun to create clear space and soil, get to understand your soil properly if you haven't already– whether it's clay, sandy or otherwise. This may affect how your plants grow, as well as the drainage and nutrients they need. I have found that areas of my own plot are very different in their soil condition so it's worth taking the time to just get your hands in the soil.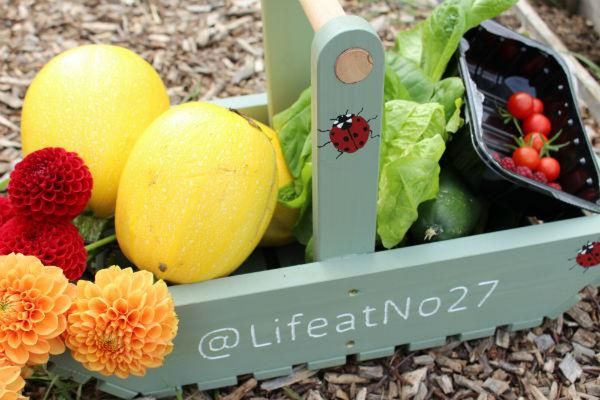 Now you are ready to get growing and don't hang around. The sooner you can get a seed sown, raspberry cane or dahlia tuber planted, you are one step closer to allotment success and ultimate self-belief.
Growing own your produce from a tiny seed in to something you can enjoy is still truly magical to me and feels me with excitement every time. Allotments provide you with food, but also teach patience, values and confidence – all of which are extremely important for all ages. Which is why I will be sharing my journey, lessons learnt, family fun ideas and much more at BBC Gardeners' World Live every day this year including on the Gardeners Unplugged stage and the Let's Talk Allotments area.
There will also be goodies, so don't miss out - get your tickets now!
---