29 Nov 2018
Cook seasonal Kale with the Hairy Bikers' Garlic Chicken recipe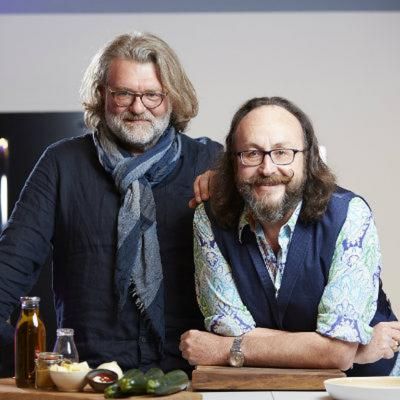 If you're keen to keep your veg patch or allotment going throughout the year. kale is a truly brilliant seasonal vegetable to grow, providing fresh, nutritious, homegrown flavour for the winter dinner table.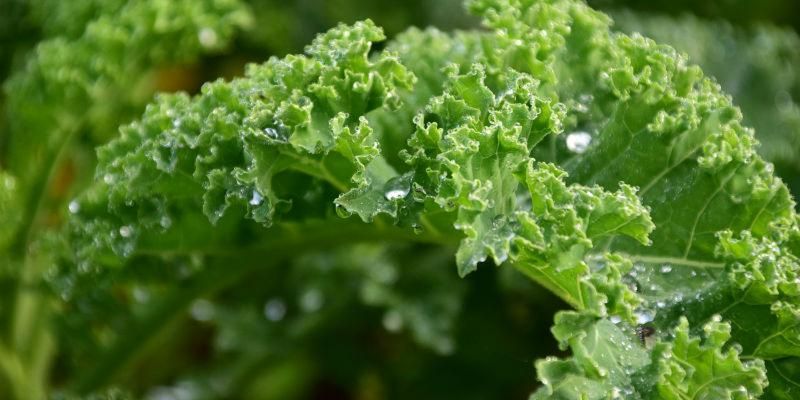 Tips from the Veg Patch, by the National Allotment Society: KALE
Star tip: The National Allotment Society suggest asking around your plot neighbours for cuttings of Daubenton's or Taunton Deane kale; a perennial variety that will give you year- round leaves, especially tasty in late winter after a hard frost has sweetened the new leaves.
You can sow kale seeds in pots or trays from May, transplanting to their final positions when they have about five or size true leaves. Alternatively sow in prepared seed beds from May to June.
Birds are a problem for kale, so you may want to put a net over it to keep the leaves safe. A fine mesh may also help prevent cabbage white butterflies laying their eggs.
Don't be tempted to fill the gaps between plants in the early stages of their growth - they'll need this space later!
Kale like firm soil so they have to be heeled in after planting and push a strong cane or stake alongside the plants to support them later on against wind rock. The stake can also be used to support netting to protect the plants against pigeon damage.
Water regularly and feed once a week with liquid seaweed to produce kale plants that will be strong enough to survive the Winter.
Leaves will be ready to harvest from November until April. Cut them when they are young and tender.
After you've harvested the main crown of your kale, it will start to produce side-shoots. You'll be able to pick these from February to May, just make sure you catch them whilst still young, under 15cm.
You can find the National Allotment Society hosting the Let's talk Allotments area at BBC Gardeners' World Live. Or, if you can't make it to the Show, you can get a host of their seasonal fruit and veg growing tips online here >
---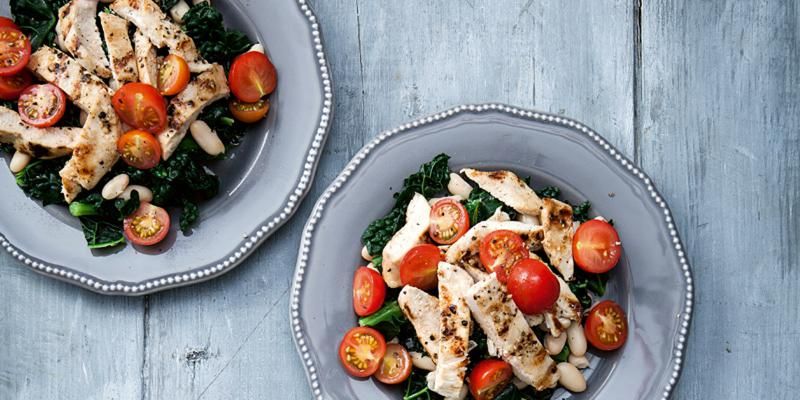 Recipe From The Veg Patch: THE HAIRY BIKERS' GARLIC CHICKEN WITH KALE, CANNELLINI BEANS AND CHERRY TOMATOES
At the BBC Good Food Show Summer in June 2018, the Hairy Bikers cooked this tasty dish using Kale in their live demos in the Big Kitchen. You can find this recipe in the 2018 Show Guide, which was available at the show, along with a host more delicious recipes.
Serves 4
INGREDIENTS
4 skinless chicken breasts
4 cloves of garlic, crushed
1 tbsp olive oil
400g tin of cannellini beans, drained and rinsed
large bunch of kale, shredded
300g cherry tomatoes, halved
1 tbsp sherry vinegar
METHOD
Slice the chicken breasts in half horizontally, then season with salt and pepper
In large bowl, mix the olive oil and garlic together. Add the chicken breasts and coat them in the garlic oil. Cover and leave to marinate for 30 mins.
Heat a large griddle pan over a high heat, add the chicken breasts and then immediately reduce the heat to medium and cook for 3 to 4 minutes on each side, until cooked through.
Bring a large pan of salted water to the boil, add the kale and cook for 3 minutes, then add the beans and cook for a further 1 minute. Drain thoroughly.
To serve, divide the kale and beans between four serving plates. Cut the chicken diagonally into strips and arrange on the plates. Sprinkle over the cherry tomatoes, then drizzle over the sherry vinegar and serve immediately.
---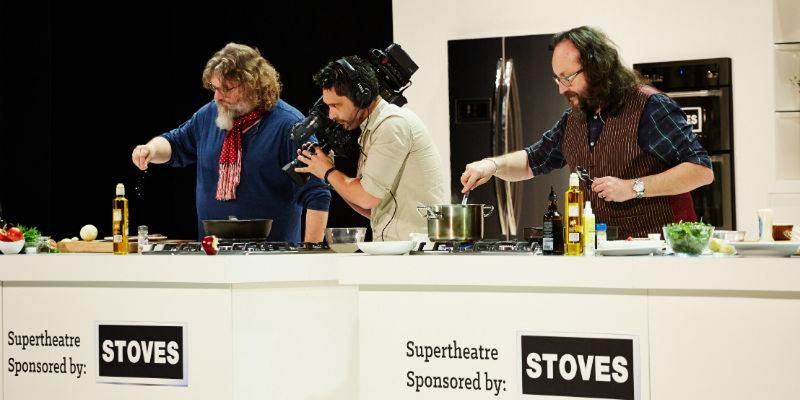 ---
All tickets to BBC Gardeners' World Live include entry to the BBC Good Food Show Summer where you can find top chefs sharing inspirational ways to cook up fresh homegrown produce.
Sign up to our newsletter for more top tips, special offers and inspiration.
---