06 Sep 2019
'The Journey to Our Space' - Kate's Story
Could you take the Beautiful Border challenge in 2020? Little did Kate Mason know, when she embarked on the competition, that she'd end up with a Platinum Award and Best in Show!
We asked Kate to share her experience and motivations, her emotions and advice, to inspire others to take their own gardening journey at BBC Gardeners' World Live 2020.
---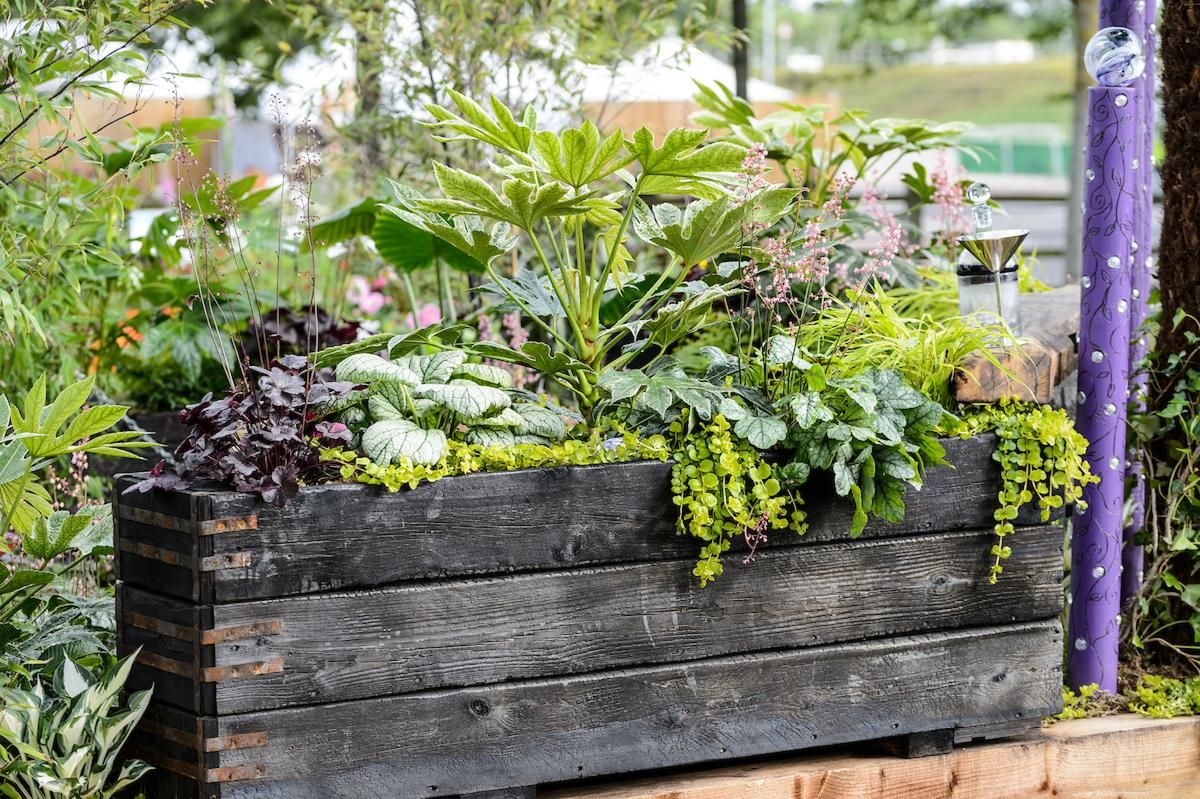 My Journey
I hope you'll understand that to tell you about my beautiful border I need to tell you a little about me. This is not something I would have found easy a few years ago, but now I want everyone to know how gardening changed my life.
I was on top of the world, having a successful stint as a Tae Kwon Do competitor, winning multiple awards including a world champion title, I had my life completely planned out until depression hit me harder than any fight I'd ever been in. I was in a job I hated, my life had been turned upside down, and after becoming a first-time mom, and the pressure that brings, I lost the will to live.
Thankfully I was able to seek help. My councilor advised I find something that brings me comfort and provides some 'me time'. I had watched Gardeners' World with my Nan and grandad since I was a child - so I started watching the show as a regular escape. I found Monty's words of wisdom in reference to his own struggles enlightening.
While depression would take hold most days, being in the garden gave me time to unwind -I found watching things grow made me happy. I have always loved art and design and the process of planning the garden was a great distraction.
After two years of help and a lot of support from my wonderful family and friends, I decided enough was enough and something had to change. I stepped completely out of my comfort zone and into an RHS theory course at Pershore College, I studied like I never did in school, learned as much Latin as my dyslexic brain could handle. To my absolute amazement, I passed the course… and for the first time in a long time, I cried tears of happiness.
---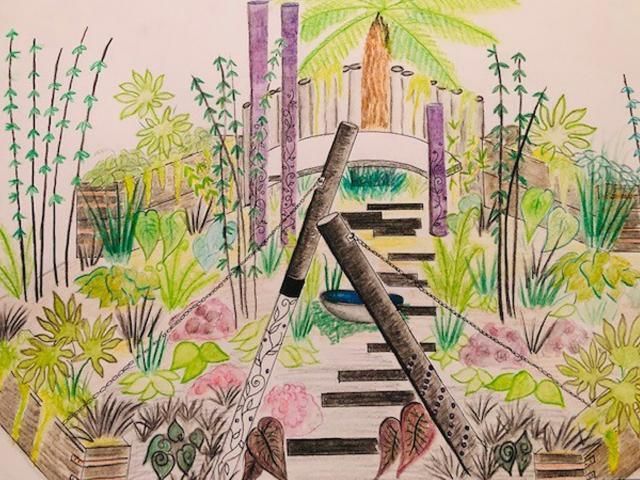 Journey to Beautiful Borders
Just after passing the RHS course my brother's partner sent me a message and suggested I check out the Beautiful Borders competition in BBC Gardeners' World Magazine. I thought "what's the worst that can happen", so I drew up some plans.
The theme 'Our Space' was set. I had designed a border around our family's experience of depression and how gardening saved me called 'the journey to our space'.
Starting with dark planting and burnt timber planters to symbolise the darker times in life. Along the pathway a deliberately angled arch which forces you to contort the way depression makes you unable to stand tall. In the centre, a bowl of tears is surrounded by Persicaria 'purple fantasy' which reminded me of arrows pointing everywhere like the confusion that depression brings. As you walk through into lighter, brighter planting you reach 'our space'. We made three posts to represent my partner, our son and myself - upright and brightly coloured, in stark contrast to the beginning. A handmade floating bench sits among the shade-loving perennials with an enclosed tropical feel.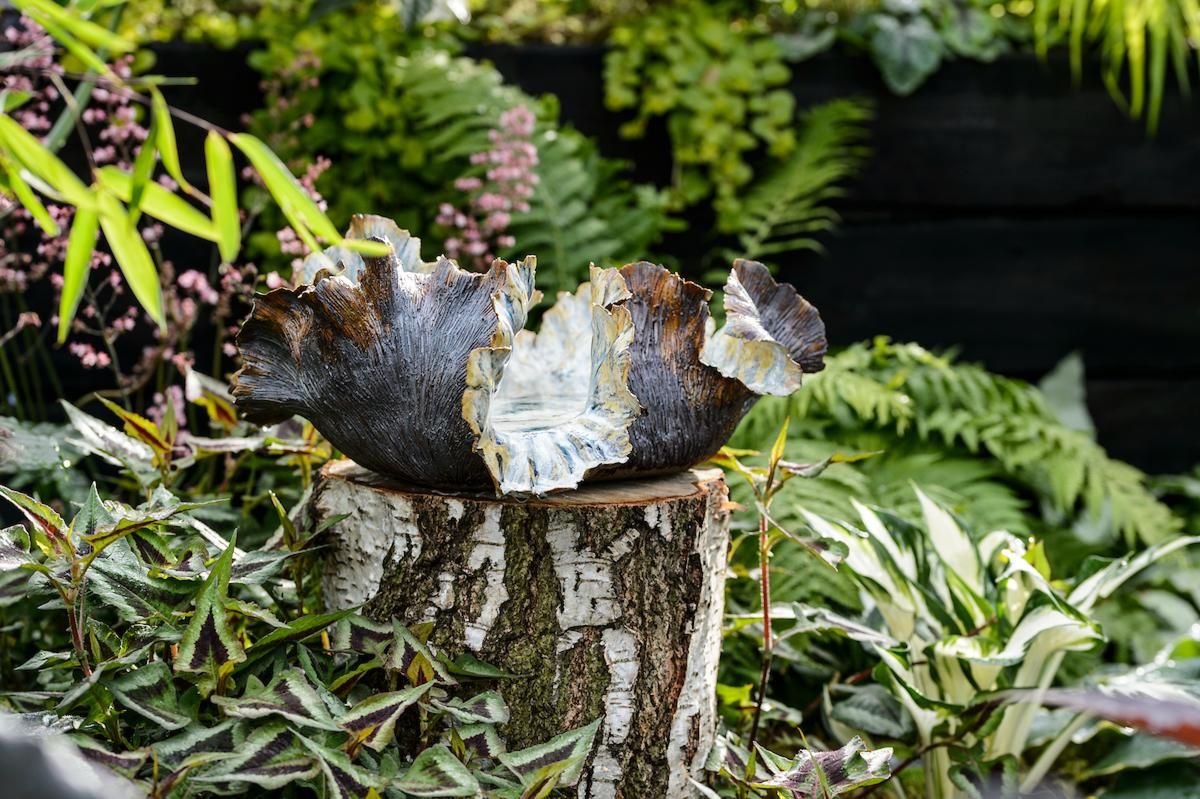 After sending the plans off I put BBC Gardeners' World Live to the back of my mind until I received an email confirming I would have a space at the show. I was delighted, excited and terrified.
Preparing for the show wasn't easy but was great fun. I got to speak to some real experts, visited plant shows and specialist nurseries, had a go at glass blowing, and worked with an incredible artist Pat Short who made the beautiful ceramic centrepiece of the border.
---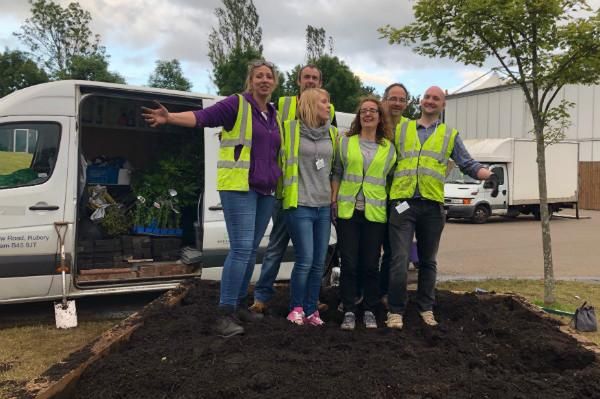 The Show
Quicker than you'd expect, the show build-up started. I had brilliant volunteers including my college mates, my forever patient partner Neil and all of my friends and family, who got involved in one way or another. Each of the build days had its own challenges and rain really didn't help. We worked really hard, danced and planted in the rain, it was just an absolute blast, a dream come true.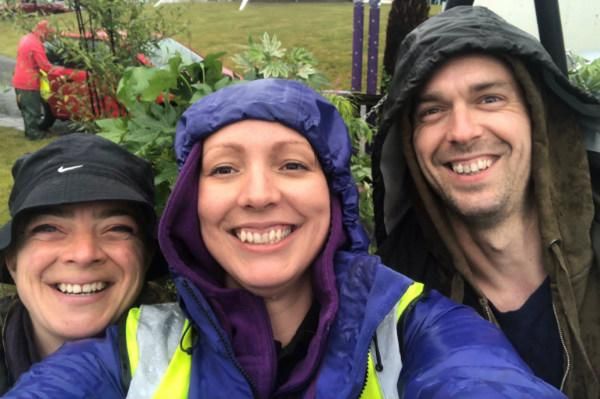 I had the best time and I'd love to do it again with the aid of a sponsor. The GWL team are just amazing, you have their guidance right from the outset, and the atmosphere on site is buzzing, I'd recommend it to anyone just starting out.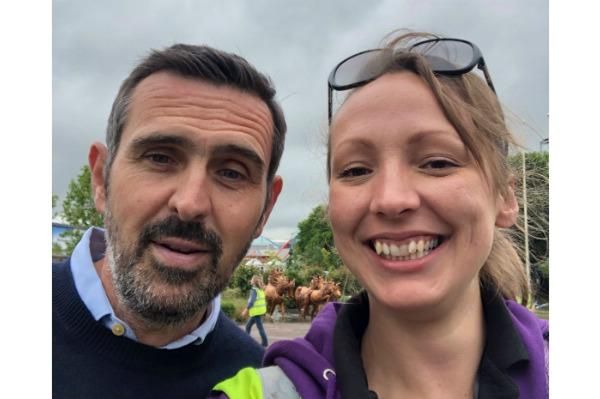 Then the icing on the cake was my Platinum certificate followed by Best Beautiful Border award - I still can't quite believe it. I am so proud of myself and my team. For the first time in years, I felt good enough. Almost all of my family were able to watch me receive the coveted golden spade including my Nan who made it to the presentation with seconds to spare.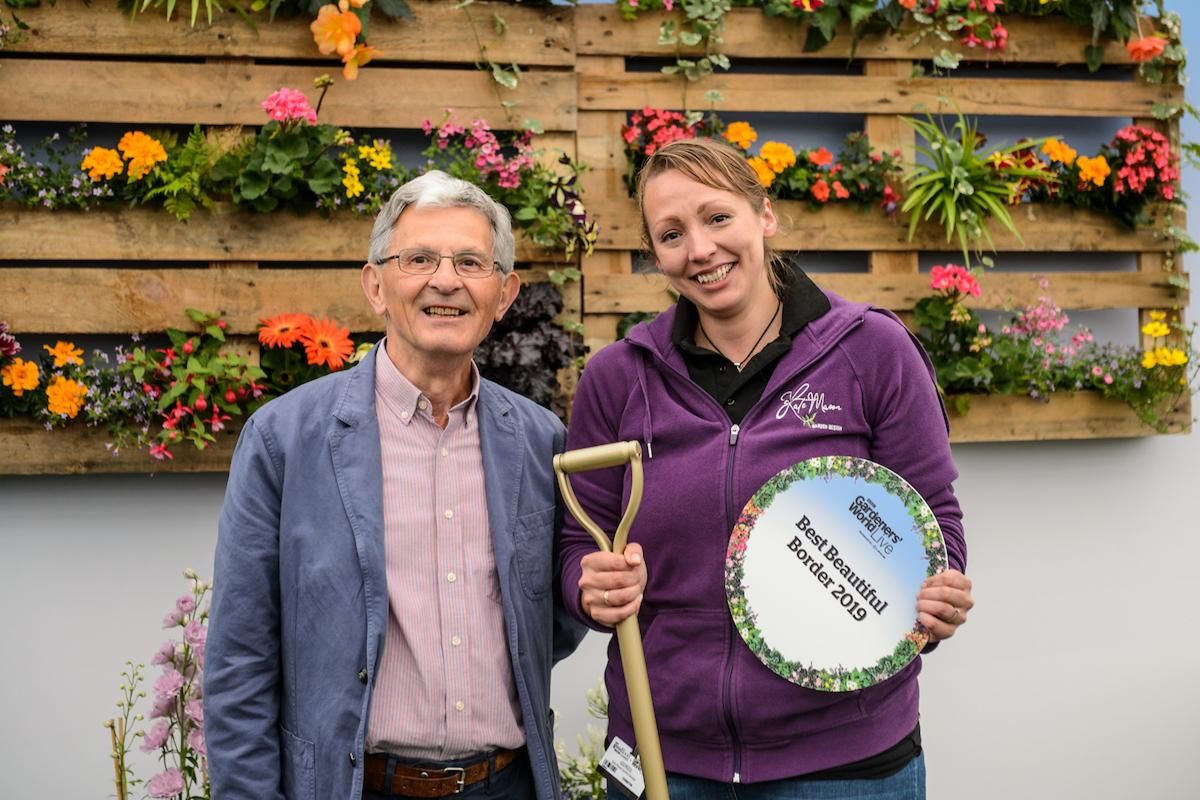 We all cried and laughed and it was just wonderful in every way. I had always wanted to be a designer of some sort and finally I had found my happy place. Beautiful Borders and 'The Journey to our Space' solidified my need to be a designer.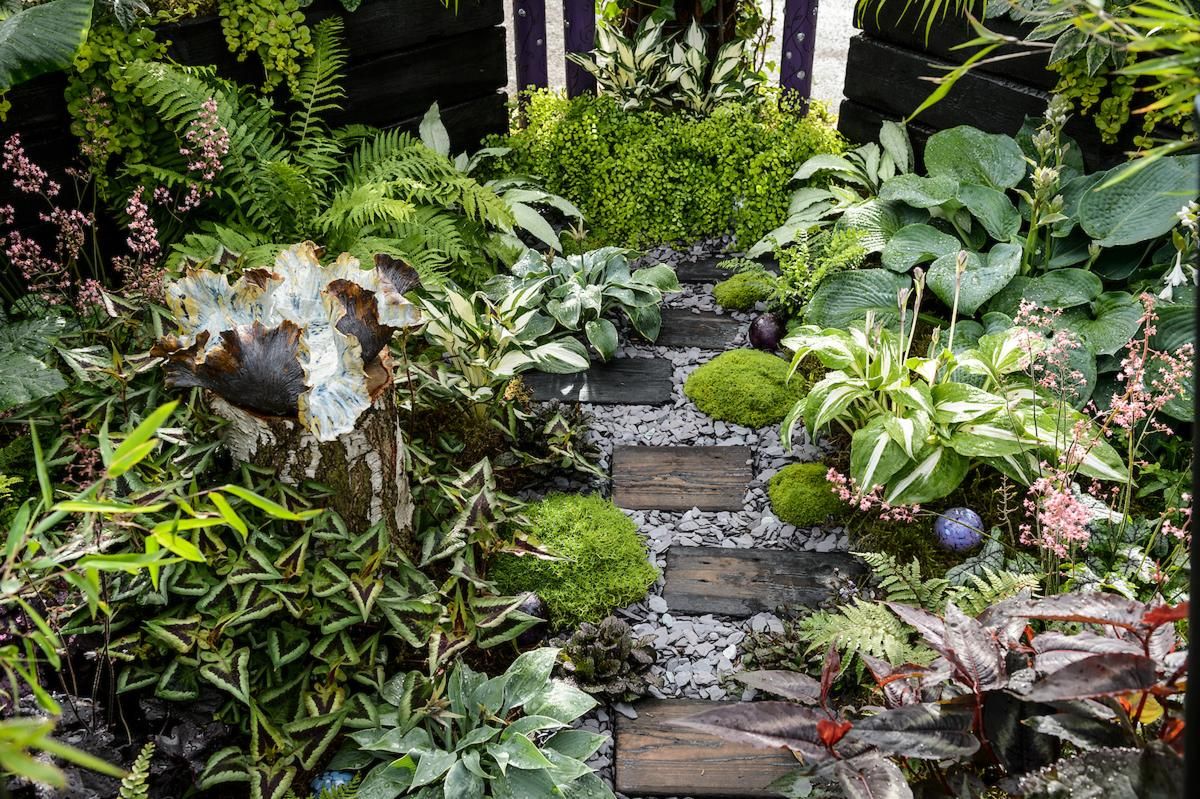 Since the show my business has gone crazy, the BBC Gardeners' World name is highly respected and means people have even more faith in my ability. I plan on developing my business further and continuing to learn as much as I can along the way. I hope one day to secure a sponsor and complete a full-sized show garden.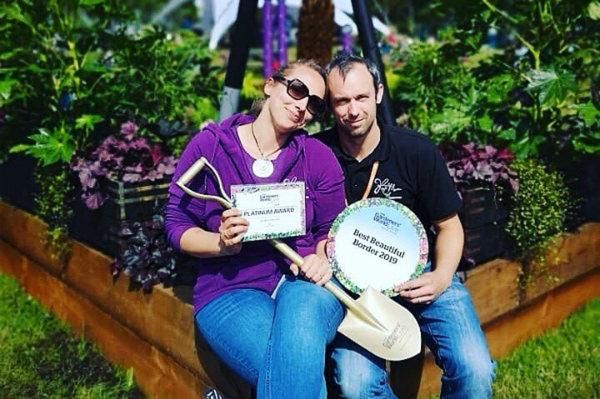 The platform I have created by winning Beautiful Borders also means I have a happy ending to tell people while spreading the message about the benefits of gardening on mental health.
---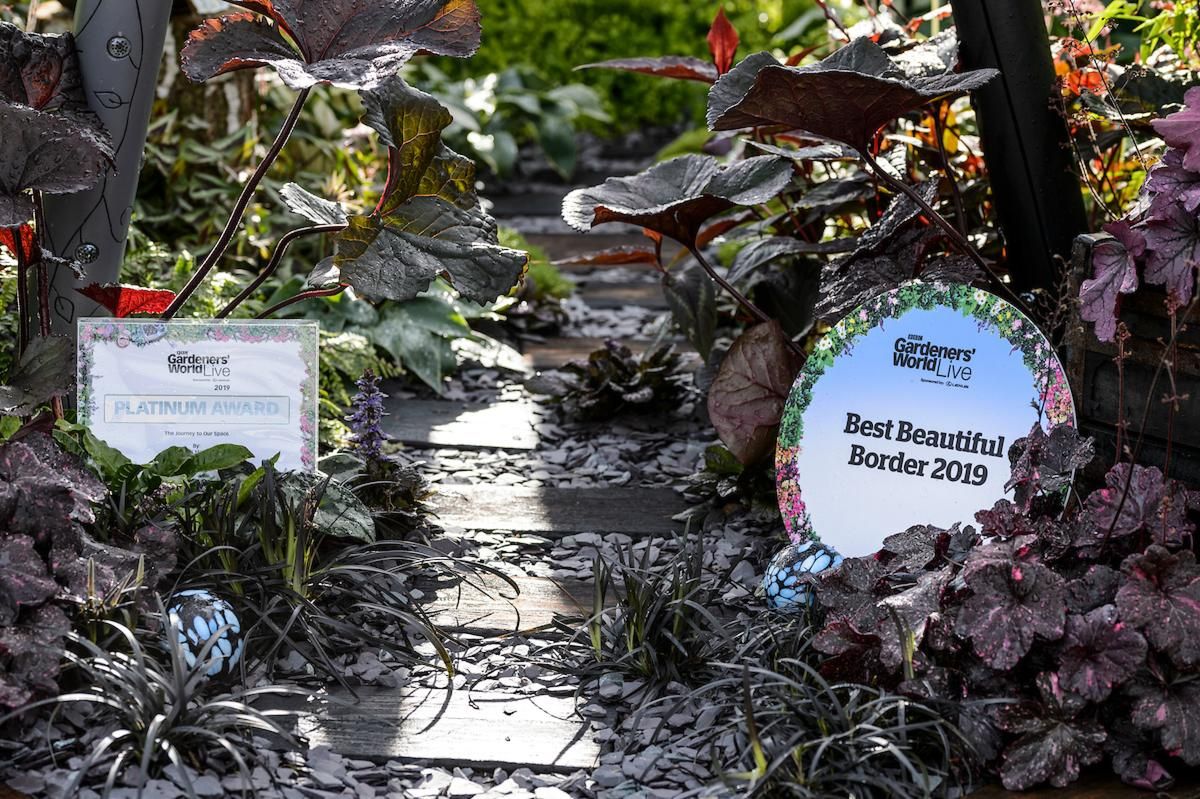 My Advice
If you are considering doing beautiful boarders 2020, don't consider it, just do it. You won't regret it. Be organised and do something each day in preparation for the show even if it's something small. Take it in little steps and focus on your goal. Try not to be distracted by what others have done at the show, just make your border fit the brief and you'll be away. Ask for help, you'll be surprised how much you can achieve with help and support from friends, family, people in the industry. Most of all enjoy it because if you have fun, anything else is a bonus.
---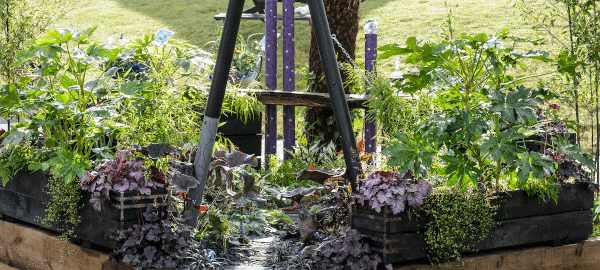 Follow Kate on Instagram

Follow Kate on Facebook
---
If you'd like to start your own journey with a Beautiful Border at BBC Gardeners' World Live 2020, you can register your interest by emailing Lucy or calling her on 0203 405 4288.
Register your interest TODAY >
---
Sign up to our newsletter for more gardening inspiration straight to your inbox