17 Oct 2019
Top 10 gardening books of 2019
With the arrival of autumn, and the demise of evening and afternoon light, we find ourselves losing time in our gardens. But fret not, these evenings inside are the ideal time to contemplate next year's garden, what changes you plan to make and what you want to achieve.
BBC Gardeners' World Live is one of the best sources of inspiration, so it's a great time to look back at your photos and notes on your favourite garden designs, styles and plant combinations.
But autumn is also the time to snuggle up with a blanket and a cuppa, to flick through the pages of a good book for ideas. With such variety available, to help you choose, we've compiled a list of some of the best selling gardening books from 2019 that we think will help your ideas to grow.
And then, when you come along to BBC Gardeners' World Live in June (you can book tickets here), bring along your pre-loved gardening books, to exchange at our all-new Book Swap feature in the Floral Marquee!
---
Japanese Gardens: A Journey
By Monty Don
With the Olympics in Tokyo on the horizon, what better time to take influence from Japanese Gardens. With over 200 stunning photographs, this book will be a firm coffee table fixture for the foreseeable future.
---
How to Create Your Garden: Ideas and Advice for Transforming Your Outdoor Space
by Adam Frost
In his latest book, Adam shows that making a garden needn't be complicated. Perfect for anyone tackling a garden project and in need of some no-fuss expert guidance.
---
The Kew Gardeners Guide to Growing Houseplants
Kay Maguire, with photographs by Jason Ingram
It doesn't have to be just about outside...this is a great time to plan your indoor gardening too! This beautifully illustrated book details over 70 incredible house plants and 12 home projects each with step by step photographs to guide you. Includes cacti, succulents, bromeliads including air plants, foliage house plants, flowering house plants, and house plants for scent and air freshening.
---
Container Gardener's Handbook: Pots Techniques and Projects to Transform any Space
By Frances Tophill
Make the most of overlooked pots and transform your garden! This book covers a wide range of great container inspiration, whatever space you've got.
---
Gardeners' World Top Tips
By Louise Hampden
This new edition brings together some of the best, and most fascinating tips from BBC Two's Gardeners' World from the past 40 years. For any Gardeners' World lover, this book is a must!
---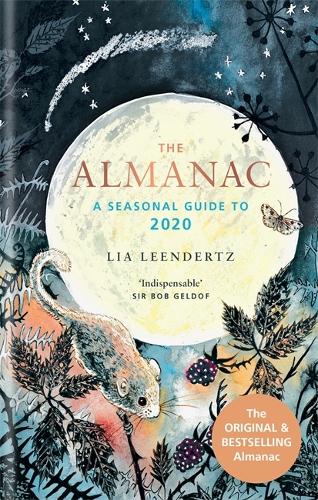 The Almanac - A Seasonal Guide to 2020
By Lia Leendertz
If you want to connect with the seasons through gardening, foraging and even picking flowers, The Almanac 2020 is the book for you. It's a practical, historical and contemplative guide to nature's offering every month of the year.
---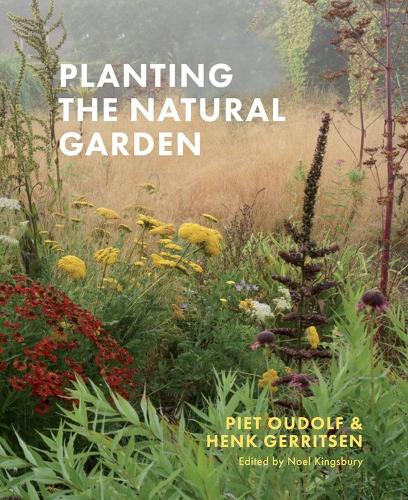 Planting the Natural Garden
By Piet Oudolf
This revised edition, out in 2019, brings the canonical book right up to date with fantastic new photography, plant information and an introduction from Noel Kingsbury. The book contains practical growing tips as well as hundreds of eye-catching plant combinations that create a mood and evoke emotion.
---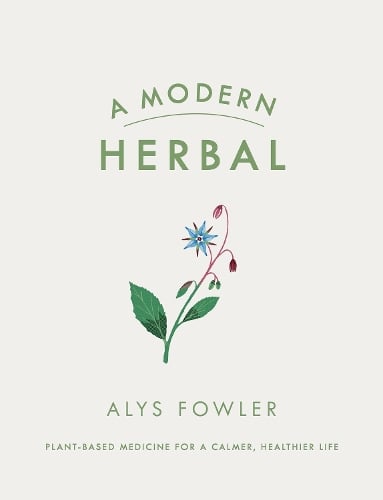 A Modern Herbal
By Alys Fowler
This miscellany of herbs is a brilliantly accessible book, with guides on how to grow and use over 100 herbs for medicinal purposes.
---
The Story of Gardening: A Cultural History of Famous Gardens From Around the World
By Penelope Hobhouse
The Story of Gardening explains the origins of the most influential gardening styles. Acclaimed garden designer and plantswoman Penelope Hobhouse draws on her extensive experience and shows you how an appreciation of style and techniques from all over the world helps us to understand how modern gardens have developed.
---
Veg in One Bed: How to Grow An Abundance of Food in One Raised Bed
By Huw Richards
This practical bestseller takes you step by step through the months, telling you what to do and how to do it. A great book, whatever size of plot you've got, if you plan to make it as productive as possible.
---
To complete your journey of inspiration, book tickets to BBC Gardeners' World Live 2020 - and bring along a couple of pre-loved gardening books to the new Book Swap feature inside the Floral Marquee, where you'll be able to take home an alternative inspirational gardening tome.
And for more inspiration direct to your inbox...