30 Apr 2019
Upstairs, downstairs - shopping for indoor plants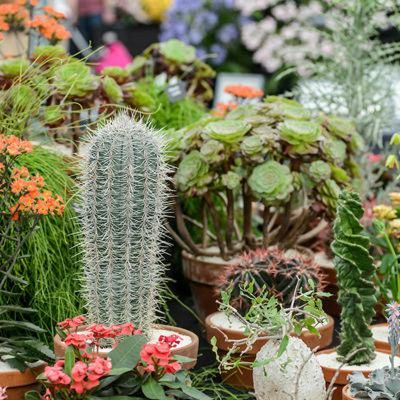 From Air plants to Zantedeschia, there's a houseplant out there for you! But how to choose? Think about your space…is it hot, cool, bright, dark, or damp. Do you want structure, trailing tendrils, colour or flamboyance?
With a visit to BBC Gardeners' World Live, you'll be able to speak with some of the most knowledgeable people in the country. Talk to the growers themselves, or chat with The Plant Experts at their Advice Desk in the Floral Marquee, to discover and buy the plants that are perfect for you and your home.
Here's an overview of just a few of the plants suitable for growing indoors, available at the Show. Which ones might be coming home with from your trip to BBC Gardener's World Live!
---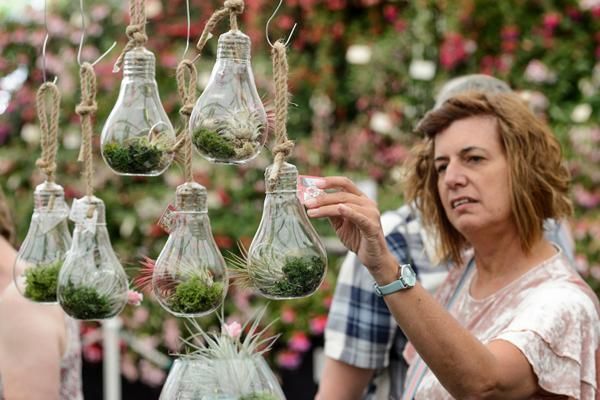 AIR PLANTS
The indoor must-have! Air plants (Tillandsia) are some of the most striking indoor plants, and are some of the easiest to care for too.
Available from: Crafty Plants (Stand FM32 in the Floral Marquee), a specialist Tillandsia grower with one of the largest selections of air plants available. Every Picture Tells a Story (Stand FM69). Small display air plants also available from the Marks & Spencer (stand G260).
---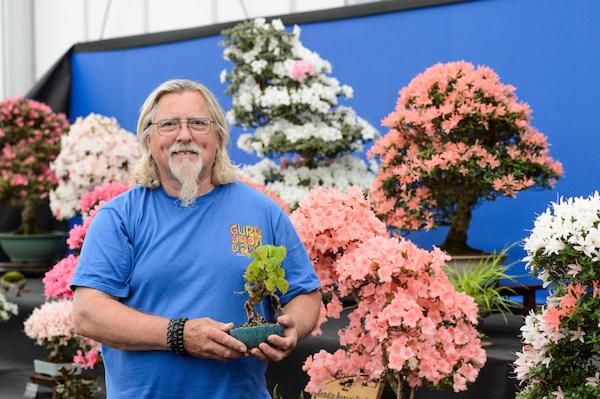 BONSAI
Whilst some Bonsai is best kept outdoors, many like the more moderate climes of an indoor environment.
Available from: Mendip Bonsai Studios (Stand FM9 in the Floral Marquee), one of the leading national exhibiting bonsai nurseries in the country
---
BOUGAINVILLEA
Perfect for a sunny windowsill or conservatory, or even grown as a bonsai!
Available from: Westdale Nurseries (stand FM61 in the Floral Marquee), bougainvillea specialists with over 200 varieties.
---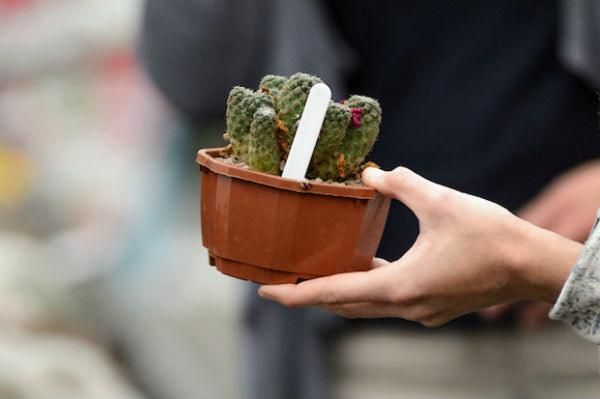 CACTI
From stout and fluffy to tall and spikey, there's an incredible variety of cacti available for you to choose for your home.
Available from: Craig House Cacti (Stand FM45) Stan and Vicki, with over 80 years' experience between them, are known for their award-winning displays and have exhibited at BBC Gardeners' World Live every year since the show first opened. Also from Williams Cactus (stand F74 in the Floral Marquee) a Yorkshire based family business, exhibiting at BBC Gardeners' World Live for the first time in 2019.
---
CARNIVOROUS PLANTS
The Venus Flytrap must be one of the most famous indoor carnivorous plants, but there are many more besides!
Available from: Hampshire Carnivorous Plants (Stand FM68) has the widest range of quality carnivorous plants in the UK and have been awarded 20 Chelsea Gold medals.
---
CITRUS
Citrus plants make for a fabulous indoor plant, thanks to their inter colour and scented leaves. All you need is a warm spot on a windowsill or a conservatory.
Available from: Tom Smith Plants (stand FM52) and the Norfolk Olive Tree Company (stand FM57) both in the Floral Marquee.
---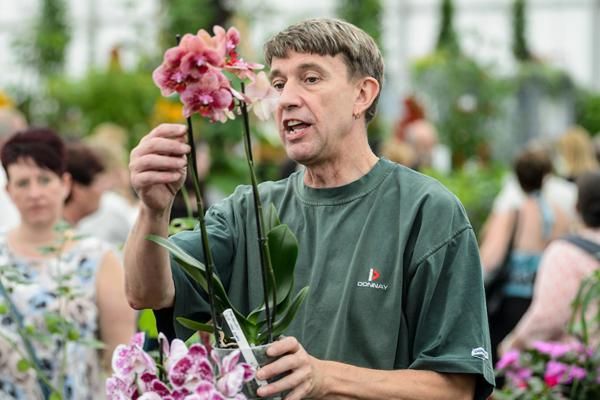 ORCHIDS
A vintage classic! Orchids display some of the most beautiful, delicate and exotic flowers.
Available from: Laurence Hobbs Orchids (stand FM5 in the Floral Marquee) specialist orchid growers for over 30 years with a comprehensive range of orchids including those suitable for beginners. A selection of potted orchids will be available from and Marks & Spencer perfect for a windowsill or sideboard (stand G260)
---
PELARGONIUM
Often called geraniums, the Pelargonium is a diverse group of plants whose tender nature make them suitable as houseplants.
Available from: Fibrex Nurseries (stand FM7 in the Floral Marquee) are the National Collection Holder of Pelargoniums, with one f the most impressive collections in the country.
---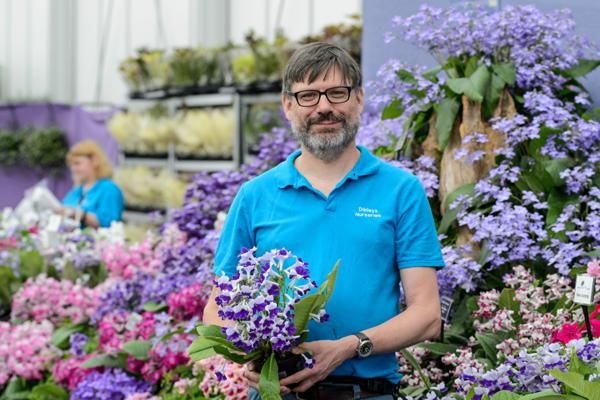 STREPTOCARPUS
Streptocarpus are a beautiful, compact and highly colourful plant that would cheer up any home.
Available from: Dibleys Nurseries (Stand FM1) with over 150 Chelsea medals and exhibitor at BBC Gardeners' World Live for every year, Dibleys is one of the country's most highly acclaimed specialist nurseries.
---
SUCCULENTS
Succulents are available in all shapes and sizes and have a wonderful structural look and feel that adds instant drama to a room.
Available from: Simply Succulents (stand FM60 in the Floral Marquee) are a Kent based succulent specialist with everything from Aeonium to Sempervivum. Sempervivums are also available from L&L Plants (stand FM18) in the Floral Marquee. Marks & Spencer (stand G260) will be selling small Aloe plants.
---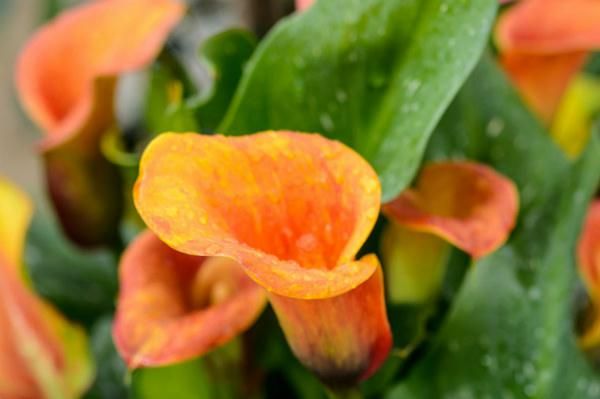 ZANTEDESCHIA
Though an outdoor plant by nature, Zantedeschia (Calla Lily) also grow well indoors if conditions are right. Note that this plant is toxic for cats and dogs.
Available from: Brighter Blooms (stand FM72 in the Floral Marquee) a Lancashire based Calla specialist.
---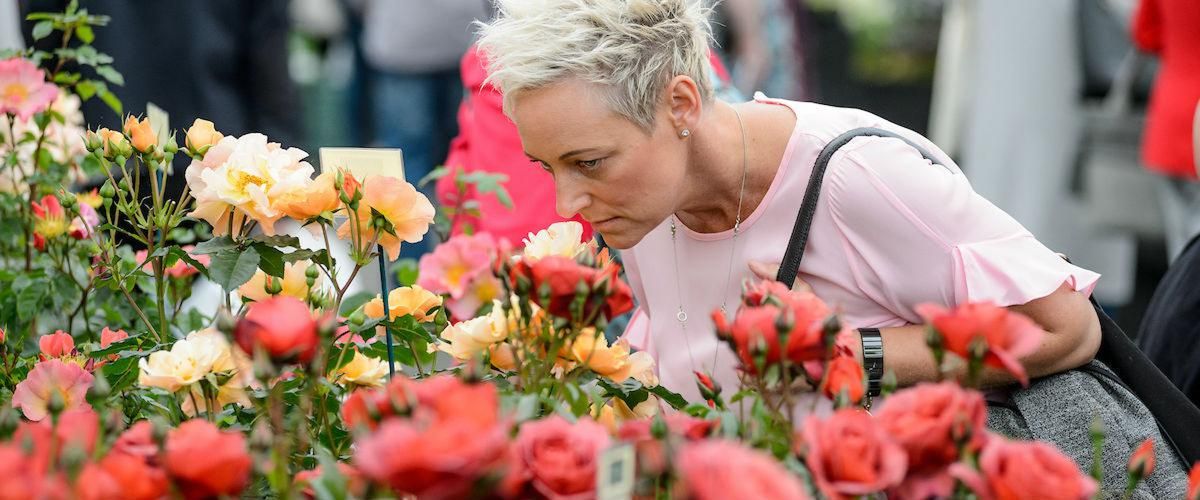 You can find these, and hundreds more plants, to browse and buy in the Floral Marquee and Plant Village at BBC Gardeners' World Live.
---