30 Apr 2018
Wyevale Garden Centres Solutions Garden – the garden journey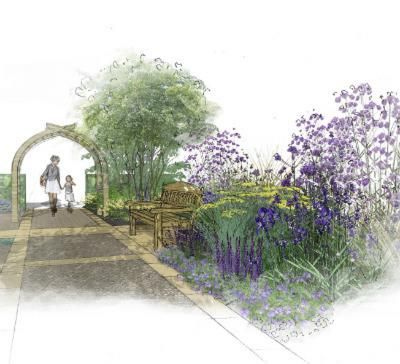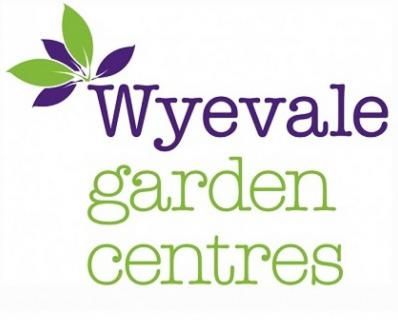 While many of us feel comfortable to plan the interior of our homes, it often becomes more difficult when we venture outside. In part it's the seemingly endless choice of plants (where should I position them, how big do they get, what kind of soil do they like?) and the wealth of materials available.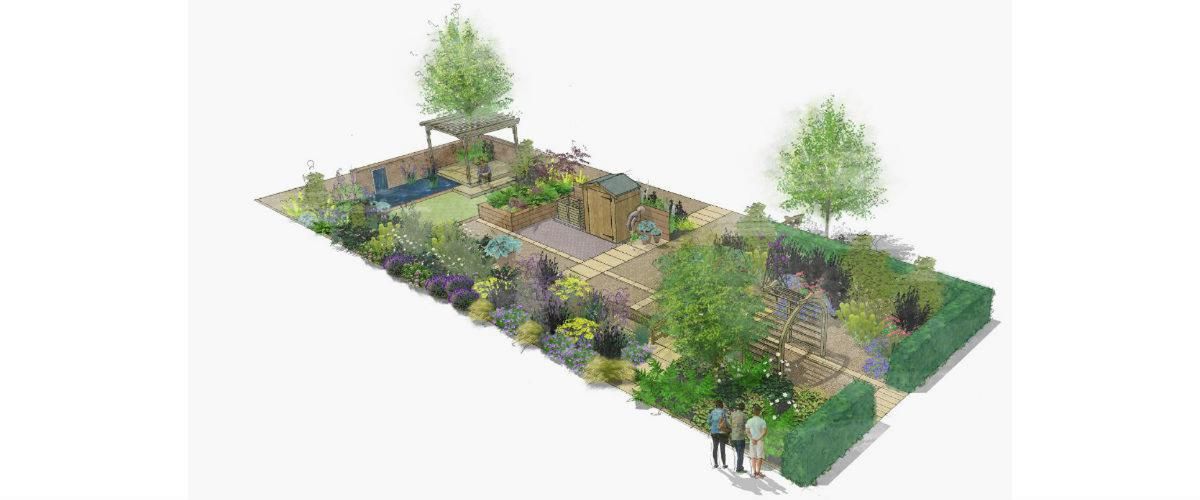 With this in mind, Wyevale Garden Centres have created a 'solutions' garden, with award-winning garden designer Professor David Stevens, that sets out to solve such difficulties in a thoroughly practical, easy to understand and elegant way. Each area is given over to a different problem, with the solution and correct choice clearly explained.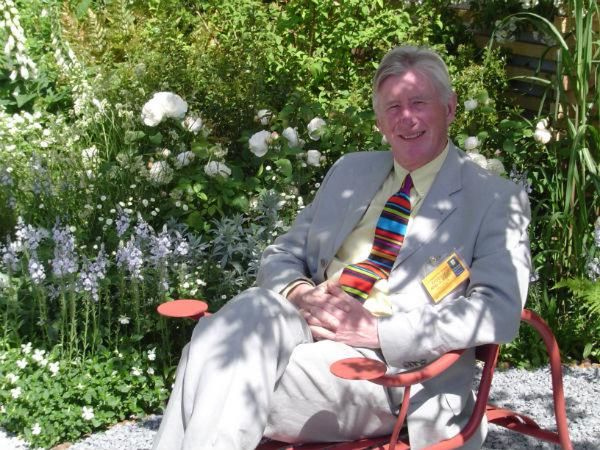 Read on for a virtual tour of the Wyevale Garden Centres Solutions Garden and book tickets today to see it in the flesh in June! You can even reserve seats to see David Stevens in the BBC Gardeners' World Live Theatre at 12.30 each day at no extra cost!
Add free theatre seats to an existing booking >
---
Now you can join us on a Garden Journey through the Wyevale Garden Centres Solutions Garden...
Award-winning designer David Stevens walks us through the common problems that will be addressed in the Show Garden with effective planting, practical materials and straight forward techniques.
Acid Soils: Uncover the secret to growing plants such as Acers, Pieris, Camellias, Azaleas, Iris and summer flowering Heathers that enjoy an acid soil which may not be present in your garden.
Alkaline Soils: Work with what you've got instead of trying to change your soil type. Explore a wealth of plants that grow in alkaline, or chalky, soils including hardy perennials.
Shade: Don't let it be a problem! The Solutions Garden showcases how soil can retains moisture and provide ideal growing conditions for a wide range of plants.
Dry Shade: Dry shade can provide difficult growing conditions for plants but as illustrated in the Solutions Garden, with the right treatment there are many perennials that will do well.
Drought Tolerant Planting: Summers are tending to become hotter and drier and so the Solutions Garden presents a selection of plants that thrive in such conditions, adding colour and interest.
Moisture Loving Planting: Unearth how to grow wonderful and show stopping plants with a feast of colour and interest in a problematic damp area in the garden.
Weed suppression: While your border is knitting together, weeds can be a problem! But there are some simple solutions to uncover, that will ensure your beds are weed-free.
Soil Preparation: Like any job around the home good preparation is essential. Get good husbandry tips at the Solutions Garden and your plants will benefit enormously from it.
Lawn Care: A good lawn is the crowning glory of many a garden and some simple activities, as demonstrated in the Solutions Garden, can quickly show real benefits.
Permeable Surfaces: With the increasing risk of flood caused by 'run off' it is essential that we consider using permeable surfaces and the Solutions Garden presents many options to explore.
Water Features and water conservation: While the overuse of water should be discouraged it can provide real benefits to wildlife and be a wonderful focal point. Discover a wealth of responsible ways to use water in your garden.
---
There are still a number of weeks until the Wyevale Garden Centres Solutions Garden makes the journey from a design paper to a real garden at the Show. We can't wait, so we've secured top tips from the designer, Professor David Stevens, that you can apply straight away!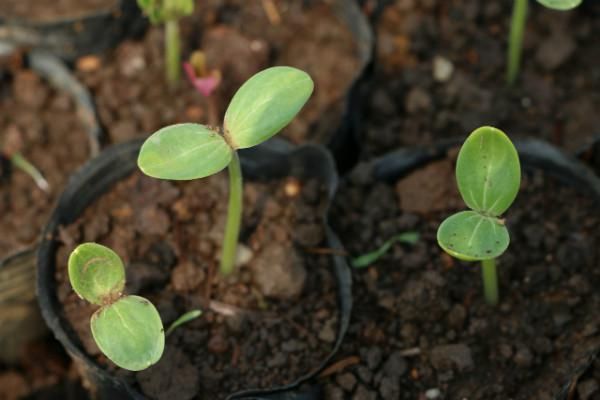 Know your soil type
The type of soil in your garden will determine just what plants you can, and cannot, grow. To take the guess work out of this buy a Soil pH Testing Kit from your local Wyevale Garden Centre. These are easy to use and will indicate if your growing conditions are acid, alkaline or neutral. Remember to check the soil in several different places, particularly if the garden surrounds a new home as imported topsoil may well vary from that originally found in the plot.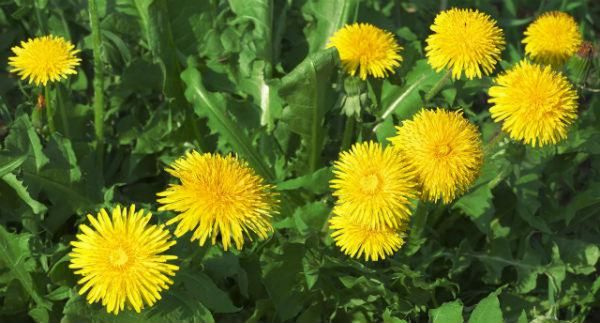 Weed Control
Weed control can take many different forms from the application of chemical sprays and gels such as Roundup which are used when weeds are growing strongly to simple hoeing and weeding with the subsequent application of a mulch to retain moisture and discourage weed seed regeneration. Permeable weed 'mat' fabric can also be highly effective when laid over well prepared ground after the removal of perennial weeds. Planting can be positioned though the matting and the area can subsequently be covered with gravel or mulch for a long lasting and low maintenance display.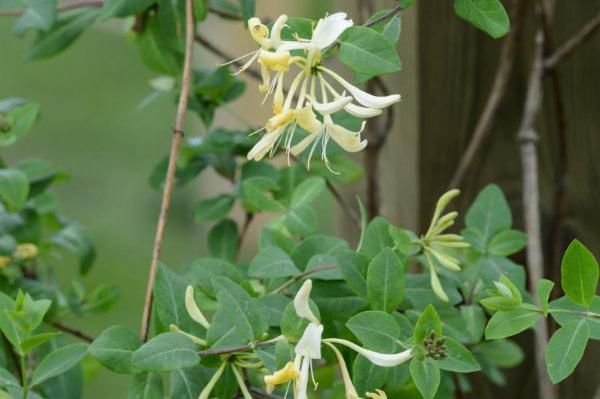 Training Climbing Plants
Some climbing plants, such as Ivy, climbing Hydrangea and Virginia Creeper will attach themselves to a wall without additional support. Many others, however, will need help if they are to clothe a fence or other vertical surface effectively.
Trellis is one solution, but this may need maintenance. A simple low cost and practical solution is to use strands of garden wire spaced horizontally along the wall and spaced at 450mm intervals apart. These can be attached to 'vine eyes' on a wall or galvanised or brass screws on a fence. The climbers can then be tied back to these, again with garden wire and will quickly cover the surface with flower and foliage.
---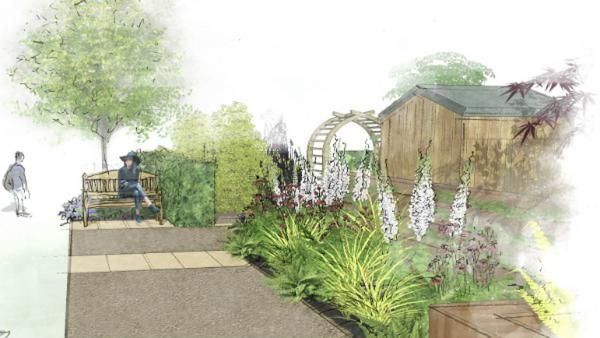 For even more expert ways to make the most of your garden, even the trickiest bits, be sure join us at BBC Gardeners' World Live where you can walk through the Wyevale Garden Centre Solutions Garden and explore the wealth of garden answers within it.
Book tickets today to see the Wyevale Garden Centres Solutions Garden in the flesh in June! You can even reserve seats to see Professor David Stevens in the BBC Gardeners' World Live Theatre at 12.30 each day at no extra cost!
Add free theatre seats to an existing booking >
---
Make your way to the next #GardenJourney blog
this way >
---