25 May 2018
Wyevale Garden Centres Solutions Garden, the Garden Journey #2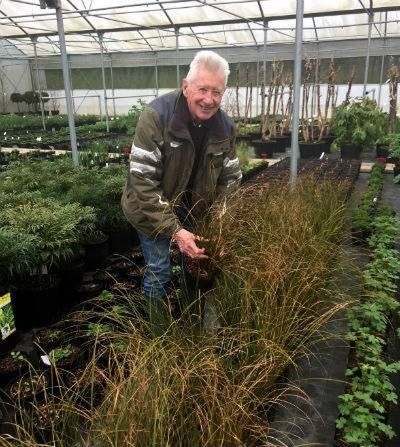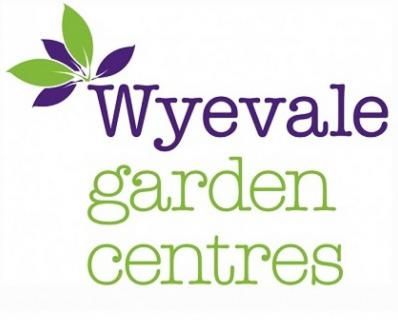 Wyevale Garden Centres are creating a Solutions Garden at BBC Gardeners' World Live 2018 that sets out to solve such difficulties in a thoroughly practical, easy to understand and elegant way.
As the garden starts it's journey to become a reality, we catch up with the award-winning designer Professor David Stevens for a behind-the-scenes glimpse on how it's going.
---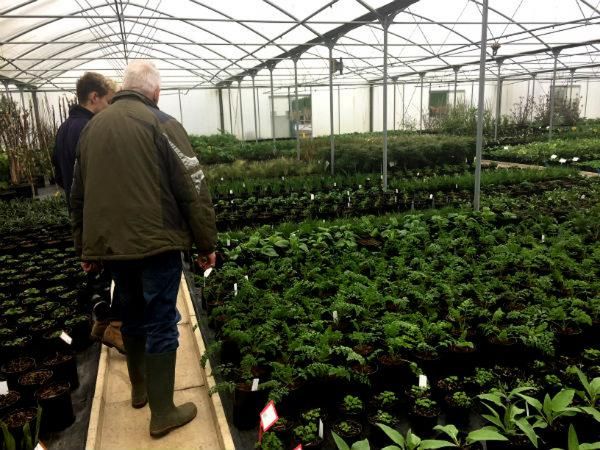 THE PLANT SELECTION
Choosing and using plants for a show garden can be a demanding business and a huge range of stock of the highest quality needs to be available. Wyevale Garden Centres, as the biggest garden centre retailer in the UK, has unique access to all the species we need and it was a real pleasure to visit nurseries with them to make a comprehensive selection.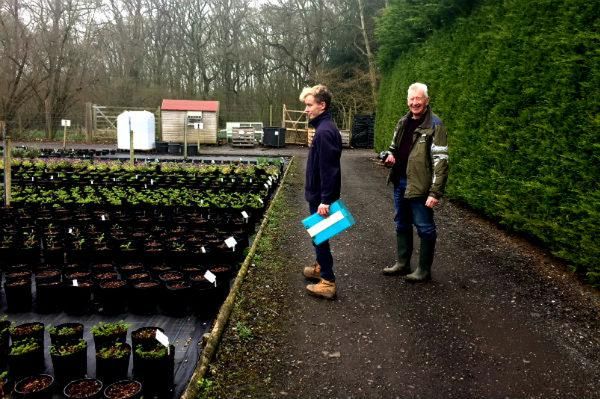 Here were plants for every situation, from ground covers such as Alchemilla and Lamium for shade, sun hungry and drought tolerant Artemesias, Lavenders and Rosemary, moisture loving Hostas and Rogersias and much, much more.
Climbing roses over 3m high, fruit and annuals are added to the mix, all of which will highlight best possible practice for the widest range of situations.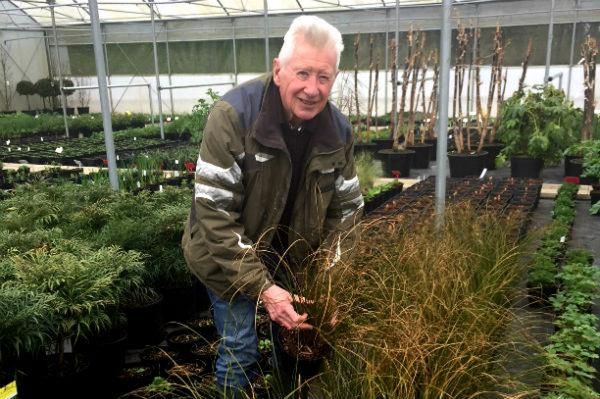 The total number of plants runs into many hundreds and once selected are brought together and grown on in specialist conditions so that they will look in peak condition when the show opens in June.
---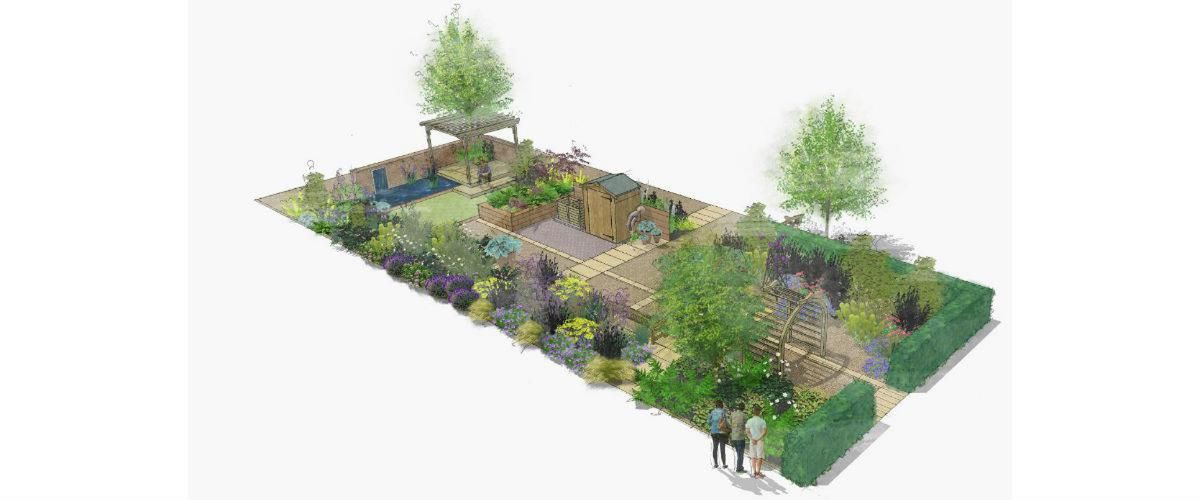 HOW PLANTS ARE PART OF THE SOLUTION
Gardeners often feel that certain parts of their garden are 'a problem' when in fact a far better way to approach matters is to welcome the various conditions and plant accordingly with species and varieties that positively thrive in such conditions.
Go outside and ask yourself, just what have I got here? Are certain areas sunny, shady, damp, dry, acid or alkaline? Really check things out, draw a simple plan and mark the zones accordingly. In many a garden all of these may exist and once you recognise this you can choose and use plants with confidence, safe in the knowledge that they will really prosper in their given location and give you colour and interest throughout the year.
The Wyevale Garden Centres Solutions Garden, with a team of experts on hand and informative signage, will ensure that you go home equipped with the best knowledge of how to tackle, and successfully plant, previously troublesome spots in your garden.
---
EXPERT TIPS ON CHOOSING THE RIGHT PLANTS FOR YOUR GARDEN
The key to successful planting is successful soil - and the better this is prepared the happier your plants will be. Thorough cultivation, adding as much compost and well rotted organic material will be ideal and give plants every opportunity to thrive. A top dressing of chipped bark will help prevent annual weeds from establishing and retain moisture in the soil while regular feeding will boost growth and encourage flowering.
When planting a group or drift of species is to recognise that each and every one of them has its own character. Many shrubs will lean slightly in one direction so that you can face them out towards the front of a border, hardy ground covering perennials such as Geraniums may be bushier on one side than the other which would allow you to turn them so that they interlock and form a carpet more quickly while prostate species such as Ceanothus thrysiflorus repens can be positioned so that they positively arch over the edge of a raised bed with their cascading branches.
Taller growing herbaceous plants can be the stars of a border but so often they can flop over and lose their effect completely. Good stakes or supports can solve this problem and bushy foliage will quickly conceal these allowing the stems and blooms to stand tall. These really are a sound investment and can be removed at the end of the season ready to be used again the following year.
---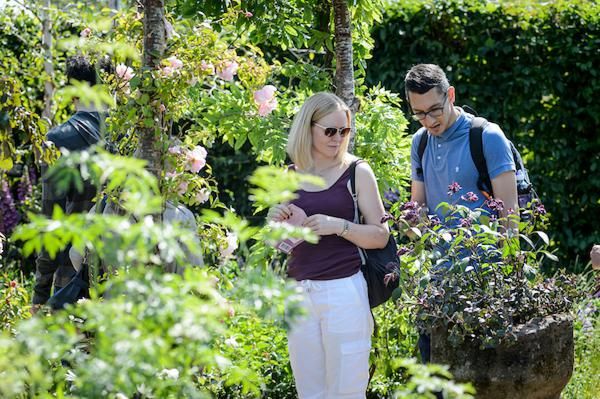 Join us, David Stevens and Wyevale Garden Centres at BBC Gardeners' World Live in June to explore the Solutions Garden in all its glory. Plus, secure free seats in the BBC Gardeners' World Live Theatre sponsored by Wyevale Garden Centres to see David Stevens going into even more detail.
and sign up to our newsletter for inspiration straight to your inbox
---
Previous #GardenJourney blog post this way >
Next #GardenJourney blog post this way >
---