14 May 2018
Your lawn problems, solved by GreenThumb!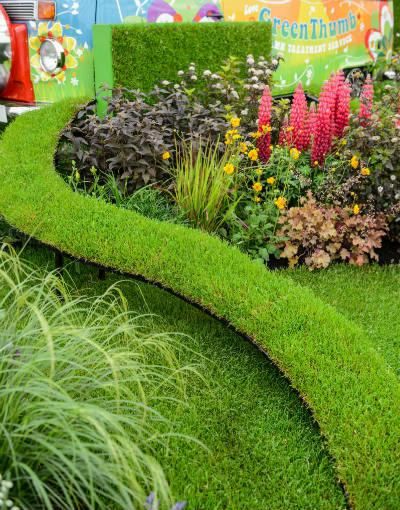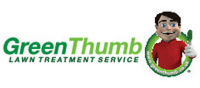 If you dream of the perfect lawn, but find it's turning into a nightmare thanks to pesky pests and disastrous diseases...we have help for you!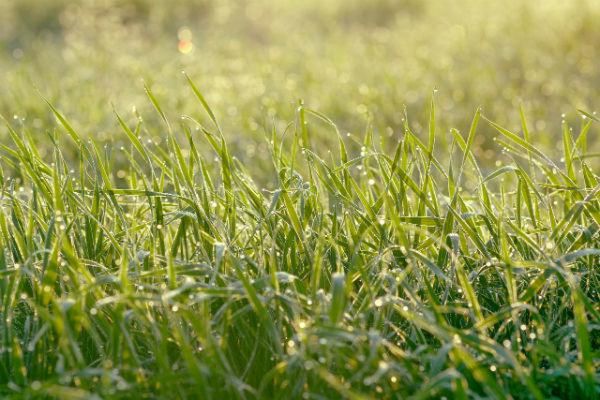 GreenThumb, sponsors of our all-new Problem Solved! stage at BBC Gardeners' World Live 2018, have experts on hand who can help you know exactly what to do to banish the problems for good.
---
LAWN PESTS
There are many different types of lawn pests that can wreak havoc with your lawn. In the UK, the most common pests are Chafer grubs and Leatherjackets.
What are Chafer grubs and Leatherjackets?
Chafer grubs are the larvae of the Chafer Beetle and, depending on the species, have a lifecycle of between 1-3 years; curved like the letter C, they have white fleshy bodies, light brown heads, and grow to 10-15mm in size.
Leatherjackets are the larvae of the Cranefly (Daddy Longlegs), with a lifecycle of around a year. These pests are legless, brown/grey, and 4cm long when fully grown.
How do these pests damage the lawn?
Leatherjackets damage the lawn by eating the grass plant's stem and root; while Chafers survive on healthy turf roots. In both cases, once the grass roots have been eaten, the turf will become detached from its soil moorings, cutting off the plant's source of nutrients and water.
How can I tell if my lawn has pests?
One of the first signs of infestation may be increased bird activity on the lawn – birds such as Starlings love grubs. You may also find debris caused by this activity or animals such as foxes and badgers digging for the grubs.
Damage from Leatherjackets usually starts on the lawn edge, where you will see the grass beginning to die. Damage from Chafer grubs can appear anywhere on the lawn.
How can GreenThumb help?
If you think your lawn is suffering from an infestation of uninvited Chafer grubs or Leatherjackets, one option is to call your GreenThumb branch for a free service call. They can apply an effective insecticide to successfully disrupt the grubs' lifecycle, so removing Chafer grubs and Leatherjackets, and bring your lawn back to health.
---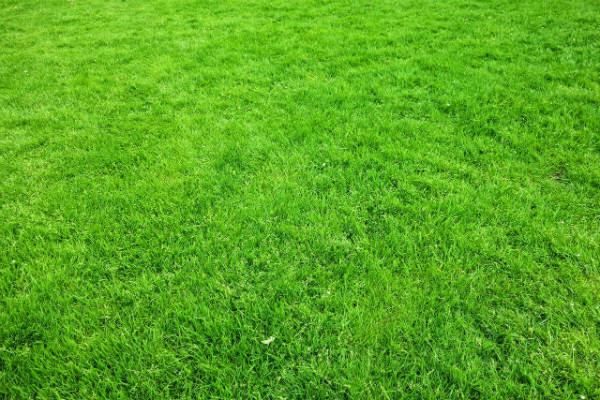 LAWN DISEASE
Lawn disease comes in many forms. It is generally caused by fungus which attacks the grass and deprives it of vital nutrients. Red Thread is the most common disease, as well as Microdochium Patch (Fusarium), Leaf Spot, Snow Mould and Rust, to name but a few. They can all affect the sward, causing discoloration, weakening the plant, and ultimately killing it.
What causes lawn disease?
Disease is caused by the grass plant becoming stressed and therefore more vulnerable. Stress can be caused by many reasons such as: drought, compaction, incorrect mowing or poor nutrient levels.
Red Thread
Red Thread is a symptom of high humidity, most commonly seen throughout the Summer months or a mild Autumn, although it can continue through to the Winter.
It is recognised by a pink/reddish tint on the grass blade. On closer inspection, very fine needles can be identified protruding from the grass blades. In very severe cases, you will see pink mycelium, almost like small flocks of cotton wool.
How can GreenThumb help?
Maintaining a healthy lawn is the best way to prevent lawn disease. Fortunately, if a lawn disease has taken hold, GreenThumb can treat it with a fungicide which should bring it under control. However, prevention is always better than cure, so it is important to have treatments to keep the lawn healthy and able to resist disease.
---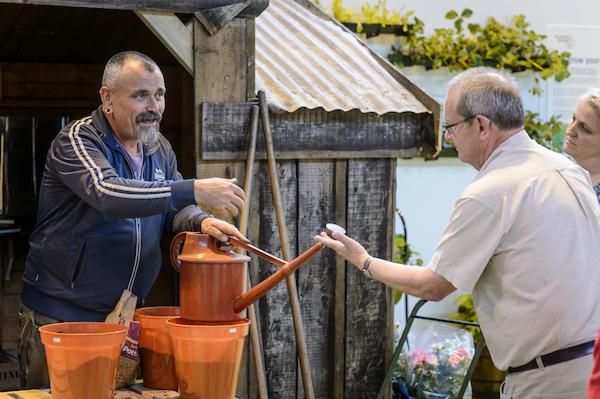 PROBLEM SOLVED! SPONSORED BY GREENTHUMB
New for 2018, you can visit the Problem Solved! Stage sponsored by GreenThumb, in the heart of the Show Gardens. Host David Hurrion will welcome special guests including Nick Bailey and Mark Lane with Q&As and specialists tips, to help you find the answers to your gardening conundrums, from pruning to problems with slugs and snails.
The expert team from GreenThumb also take to the stage daily with their very best advice on keeping your perfect lawn - whether you want a bowling green, a fun place for kids or a manageable one with four legged friends roaming!
---