Cut flowers to brighten your home
In these warm months of summer, there's plenty of vibrant, beautiful flowers blooming into life.
Brighten up your home with cut flowers to bring a snippet of your summer garden inside.
Check out our pointers below to find out how to grow the best cut flowers. With thanks to our friends at BBC Gardeners' World Magazine.
Plus, we've got an extra summer treat for you. Did you know you can crystallise cut flowers for cake decorations? We've got a special recipe from Dame Mary Berry, as made on the Big Kitchen at this year's BBC Good Food Show Summer. Find out more below…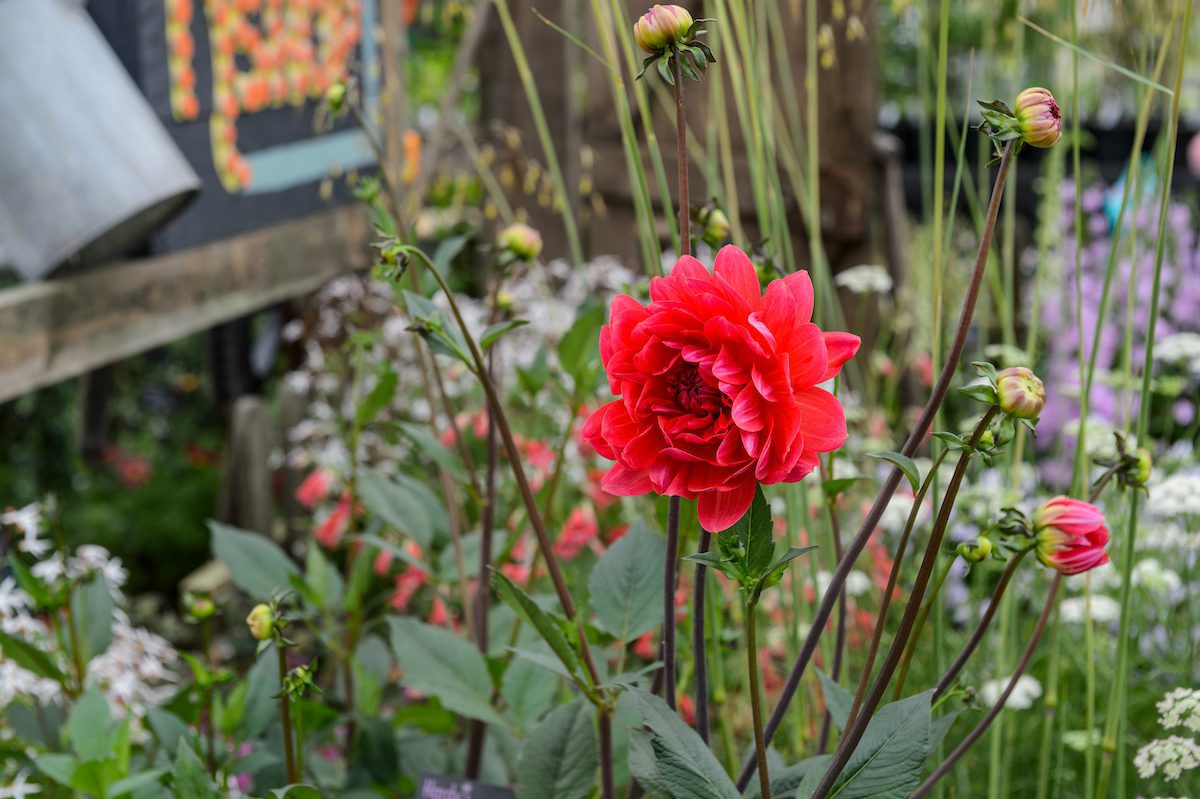 Tips for cut flowers
Cut flowers can bring a wonderful pop of colour to your garden, windowsill or kitchen table, and there's so many varieties available to grow.
Here are some top tips for growing cut flowers, from our friends at BBC Gardeners' World Magazine:
Give plants lots of space by thinning out the seedlings
Cut off side shoots to focus the plant's energy on producing flowers
Keep on top of weeds
Use twine or canes to keep your flowers off the ground
Water and feed regularly
Cut flowers regularly to encourage new blooms
The best time to pick flowers is in the morning, when their stems are full of water. The next best time is the evening
Elderflower and limoncello syllabub
This recipe, from Dame Mary Berry, is from the BBC Good Food Show Summer, as seen on the Big Kitchen.
Serves 6
Syllabub is made from curdling sweet cream or milk with an acid, such as cider or wine. Top with beautiful crystallised flowers for an especially summery sweet treat.
Ingredients:
100ml elderflower cordial
3 tbsp limoncello
1 lemon, juiced
300ml pouring double cream
Crystallised flowers, raspberries or mint sprigs
Method
Tip the cordial, limoncello and lemon juice into a large mixing bowl and pour in the double cream. Whisk using an electric whisk until you reach soft peaks.
Spoon the mixture into six glasses and place in the fridge to chill. Top with crystallised flowers, raspberries or mint sprigs to serve.
How to crystallise your flowers
This recipe is from the BBC Good Food Magazine.
Ingredients
1 large

 

egg white
1 tbsp water
petals from your cut flowers
55g/2oz superfine

 

caster sugar
Method
Stir together the egg white and water in a small bowl. Then, grasping your petals with some tweezers, brush the egg mixture onto both sides of the petals.

In a different bowl, pour in the sugar and toss in the petals. Once coated, transfer to a rack and leave the petals to dry for at least 6 hours.
BBC Gardeners' World Live will be back alongside the BBC Good Food Show Summer from 15-18 June 2023. Find out more below…