What Lies Beneath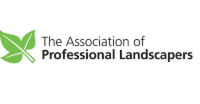 Designed by Prof. David Stevens
Supported by The APL
Landscaping, like so many other professional trades, relies on good design, thorough preparation, and sound construction. While the former can be easily seen, the constructional details are usually concealed below ground and it can be all-too-easy to ignore. The materials, skills, and labour are all critically important foundations of a fantastic garden, which can accrue the lion's share of a garden's budget, and shouldn't be forgotten!
In the 'What Lies Beneath' Show Garden, visitors will experience a beautifully presented garden, designed by award-winning Professor David Stevens from a concept created by The Association of Professional Landscapers (APL). The walk-through garden will illustrate a wide variety of garden design details that will inspire visitors as to what can be achieved in their own space. The garden includes a raised glass-fronted pool, a green living wall, a stunning steel walkway, and a paved driveway. But, demystifying the details of What Lies Beneath, the foundations and underlying structures that underpin the finished garden will be on view, in an eye-level cross-section.
Visitors will come away with inspiration as well as a better understanding of the significance of what goes on beneath the surface – the details that aren't usually on show. The garden will also help visitors to feel more confident in conversations with landscaping companies, interpreting quotes and understanding some of the more technical terms. Members of the APL will be in attendance throughout the show to advise and guide you through the process of creating your own dream garden.
Marshalls pride themselves as the leading hard landscaping provider for domestic gardens and driveways and are proud to have supplied products to all garden displays at BBC Gardeners' World Live. Organisers would also like to thank sponsors Rolawn, as the Show Garden designers and contractors are all able to benefit from their Medallion Turf and their safe, consistent, fertile growing media.