Derby College 'Restoration Garden'
Every year an exciting collection of gardens come to life in a celebration of how imagination and creativity can transform your outdoor space. It's an unbeatable way to get ideas for your own garden. Show Gardens are judged to the highest standards of design, planting and inspiration. Find out more about Derby College's Show Garden below!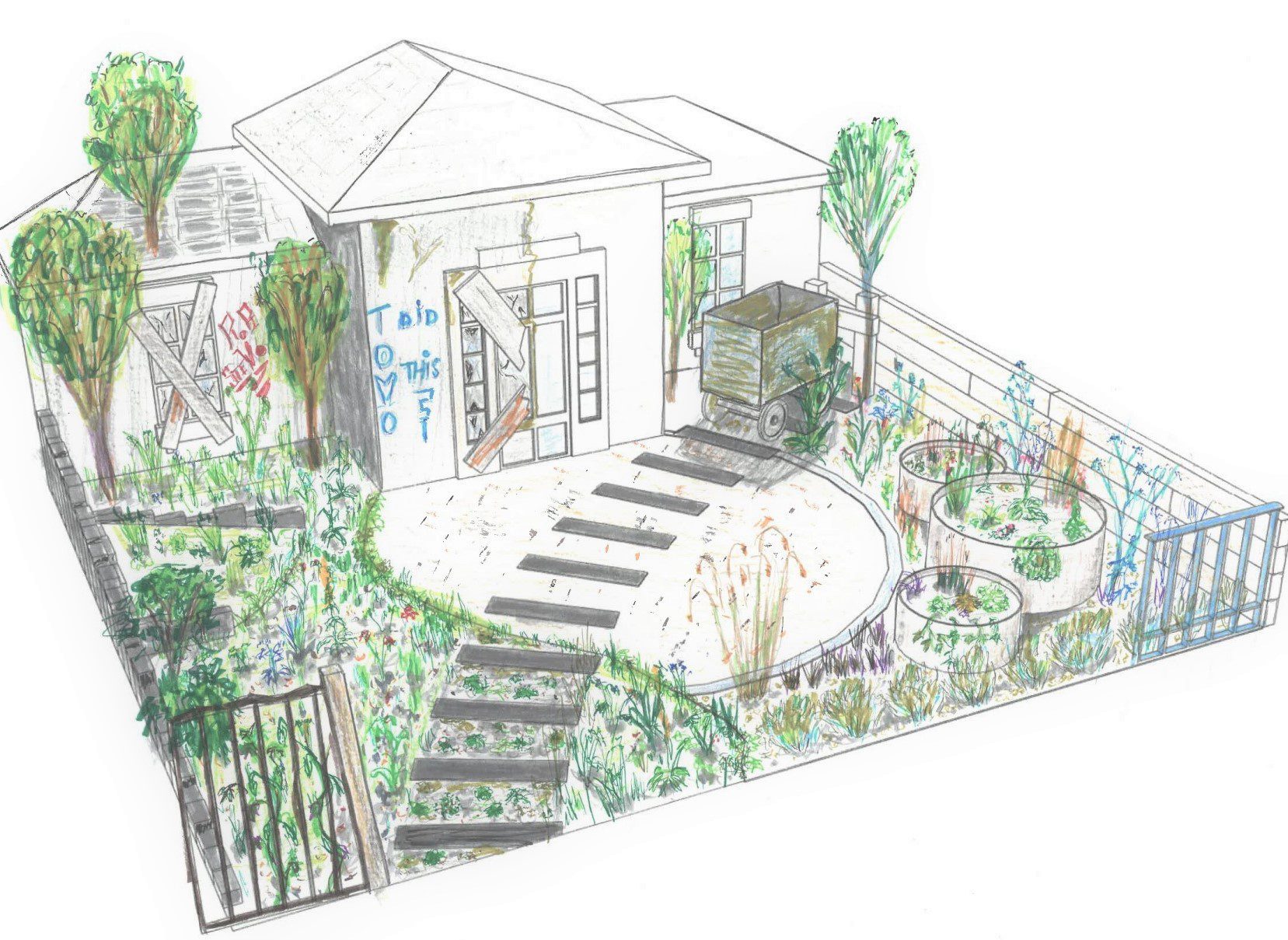 Designed by Derby College
Wingfield railway station in Derbyshire was one of 13 built by the North Midland Railway and is the only one to survive 'as-built'. It is one of the earliest surviving station buildings in Britain it closed in 1967 and tragically decayed over years of neglect. The building is Grade II* and listed on Historic England's Heritage at Risk Register. Derbyshire Historic Buildings Trust are restoring the building and will find new uses for it.
The show garden celebrates the transformation of Wingfield station from a forgotten and derelict Victorian treasure into what will become a faithfully restored unique historic building.
The garden will encapsulate the restoration using two design themes: One showing the dereliction 'before' with wild naturalistic planting contrasting with a second more structured and contemporary area indicating the completed restoration 'after'. 
With thanks to garden product suppliers