Small garden, or challenging space? No problem! The Beautiful Borders are always awash with take-home ideas to help you squeeze the most into your garden. Find out more about Laura Houghton's Border below.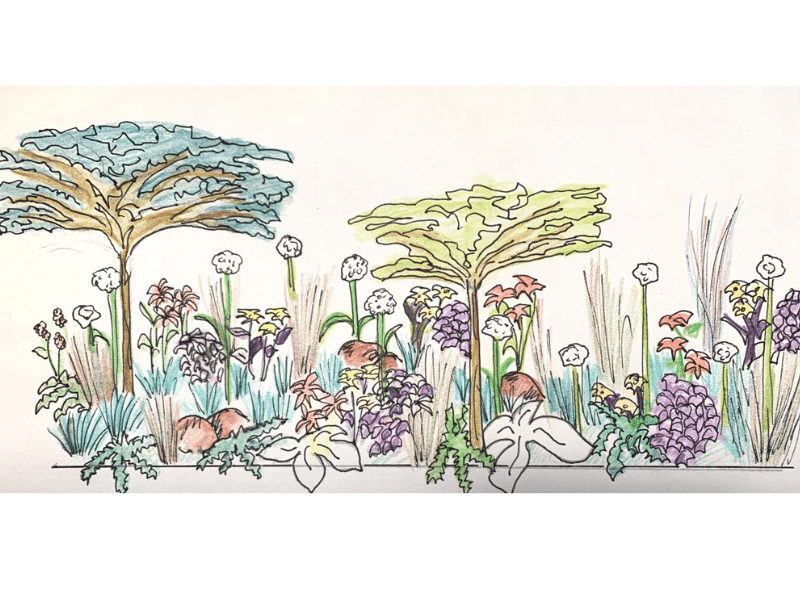 Designed by Laura Houghton
A garden should tell a story, it should be a place to escape to, where we can find our imagination, explore our dreams, think widely about our existence and most of all reconnect with our spirituality.
This border is born around the idea of the Seven Days of Creation. Laura believes that by stripping away our busy lives and focusing on the elements of night and day, sky and water , land and plants, the sun and the moon, birds, fish animals and people, we can be reminded of our simplicity, reconnect to who we are and find a place to provide escapism.
Explore the Beautiful Borders
Discover garden inspiration