Small garden, or challenging space? No problem! The Beautiful Borders are always awash with take-home ideas to help you squeeze the most into your garden. Find out more about Link Nurseries' Border below.
Designed by Gill Fothergill and Fay Grist, Link Nurseries
As a therapeutic centre providing support and friendship to anyone interested in discovering the joy of gardening, Link Nurseries also provide a Quiet Garden for people to escape to a peaceful corner. 
Surrounded by beautiful summer flowers and perennials and a wildlife friendly stumpery, it is a place for quiet contemplation in tranquil surroundings.
Nearby, the herb garden, with its pots of rosemary, marjoram, parsley, and thyme provide a sensory experience. Wild strawberries and edible viola flowers cascade down the vertical pallet garden.
A middle pathway made from log slabs guide you through to the 'Well Bean' vegetable patch where club members have raised beds to grow their own summer salad crops.
Meander further down to reach the colourful wildflower meadow. It is the perfect place to escape the noise of the world.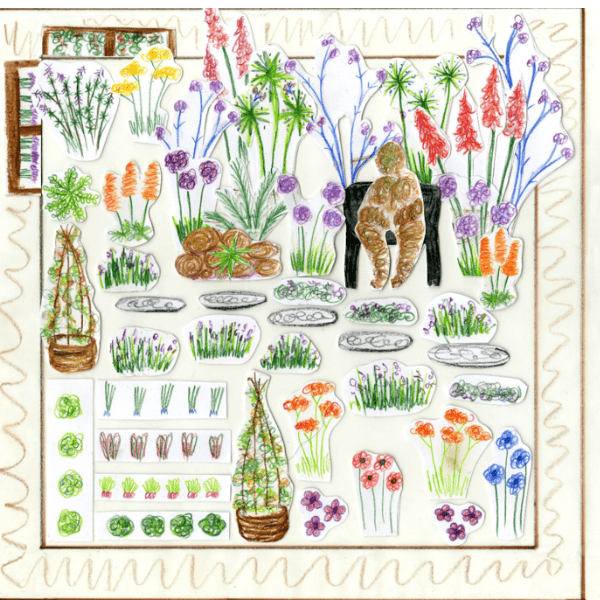 Explore the Beautiful Borders
Discover garden inspiration