Designed by Tiffany Passmore and Bridget Lloyd, Go Botanical
Living, working and breathing in the New Forest, our perfect garden escape is a playful take on Japanese shinrin-yoku or forest bathing; not literally bathing in water but bathing the senses in the surrounding woodland and planting, washing away the stresses of day. Tin baths, wattle "bath" screens, an earthy, logged floor mat and a trickle of tap water complete the forest "bathing room" experience.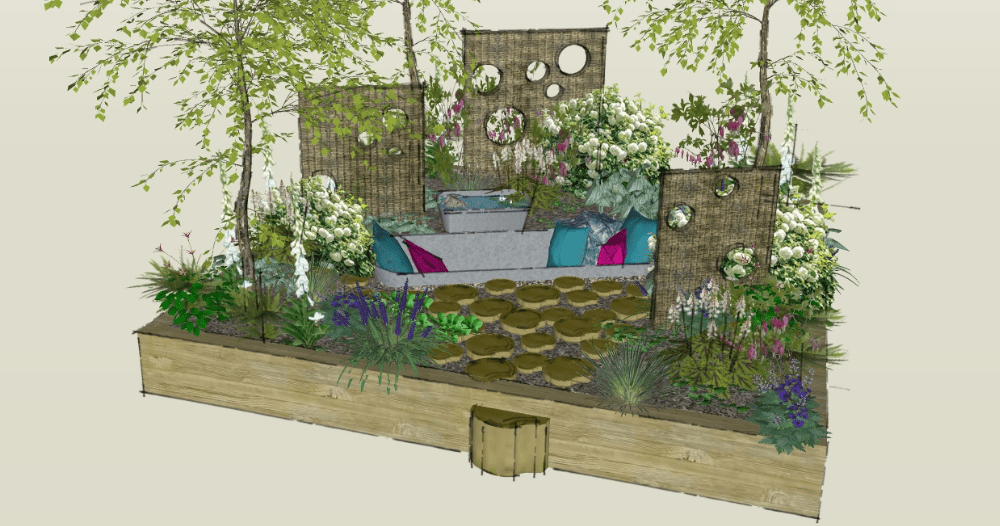 Following the show, our garden design will relocate to the HQ of Solent Mind, a leading Hampshire mental health charity, where visitors can reflect and recline under the dappled, leafy birch canopy… perhaps on a recliner rather than our old tin bath!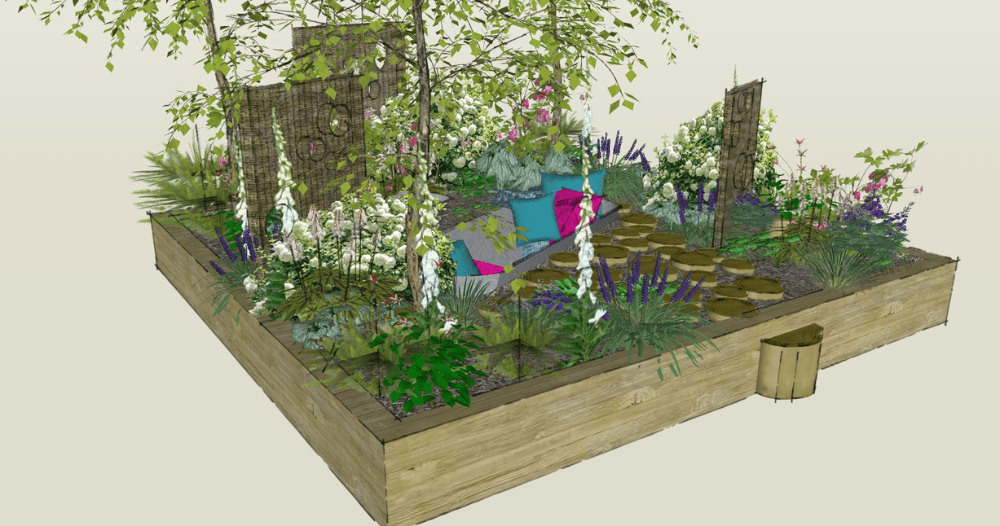 The charity's branding inspired the shade loving palette, splashing hot pinks and blues through ripples of calming whites and textural silvers. Lay back, look up, listen and breathe…